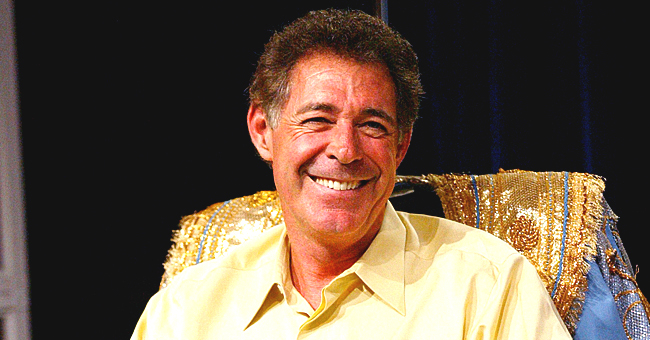 Getty Images
Barry Williams Recreates 'Brady Bunch' Scene with Late Robert Reed in New Nostalgic Photo
Barry Williams and Robert Reed are still remembered 45 years after they portrayed their characters in the popular show, "The Brady Bunch."
Eve Plumb, who played Jan Brady in the hit sitcom "The Brady Bunch," recently revived an old photo from the show, alongside a recent remake of the same picture with Barry Williams on Instagram. She captioned the post:
"Didja watch last night? It was great! #verybradyreno #HGTV."
Williams, who then played Greg Brady, paid tribute to his on-screen father, Mike Brady (Robert Reed,) by recreating a scene from the show in the newly renovated Brady Home. He and the other Brady kids reunited to reconstruct the iconic house that will be used for "A Very Brady Renovation."
"Our audience always had this idea that we worked at the real house while shooting the series," Christopher Knight, who played Peter Brady, said. "I never realized that. They didn't know that the inside of the house was built on set."
It was a touching and special moment for the on-screen siblings to bring their Brady home back to life, especially since their on-screen parents, Reed and Florence Henderson, already passed away.
"We remembered them every day," Plumb said. "We had scenes with them in every room. As we went back and forth during the remodel looking at old scenes, they were there with us."
The Brady patriarch died on May 12, 1992, due to colon cancer and AIDS. He was an actor for years with notable works, including "Rich Man, Poor Man," "Roots," and "Scruples. His work acting was given recognition after receiving three Emmy Award nominations for "Medical Center," "Roots," and "Rich Man, Poor Man."
Before his demise, Reed appeared in the series "Nurse and Hunter," and reprised his role in "The Bradys," which, unfortunately, was not a success. Nevertheless, he is remembered by many for his role in "The Brady Bunch," and by his colleagues.
Please fill in your e-mail so we can share with you our top stories!