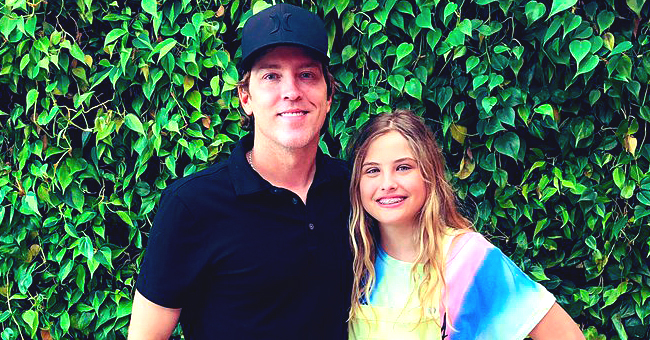 twitter.com/larrybirkhead
Model Anna Nicole Smith's Ex Larry Birkhead Talks Raising Daughter Dannielynn out of the Spotlight
The late Anna Nicole Smith and Larry Birkhead had a child together who is currently in her teens. Birkhead recently opened up about parenting the 13-year-old whom he keeps out of the spotlight as much as possible.
Larry Birkhead, 46, and his daughter Dannielynn Birkhead live in the country out of the Hollywood spotlight. The parent intentionally keeps a low-profile for this daughter's sake.
Dannielynn is Larry's only daughter with late actress and model Anna Nicole Smith, 39. On February 8, 2007, the star tragically passed away after suffering from an accidental drug overdose in a hotel.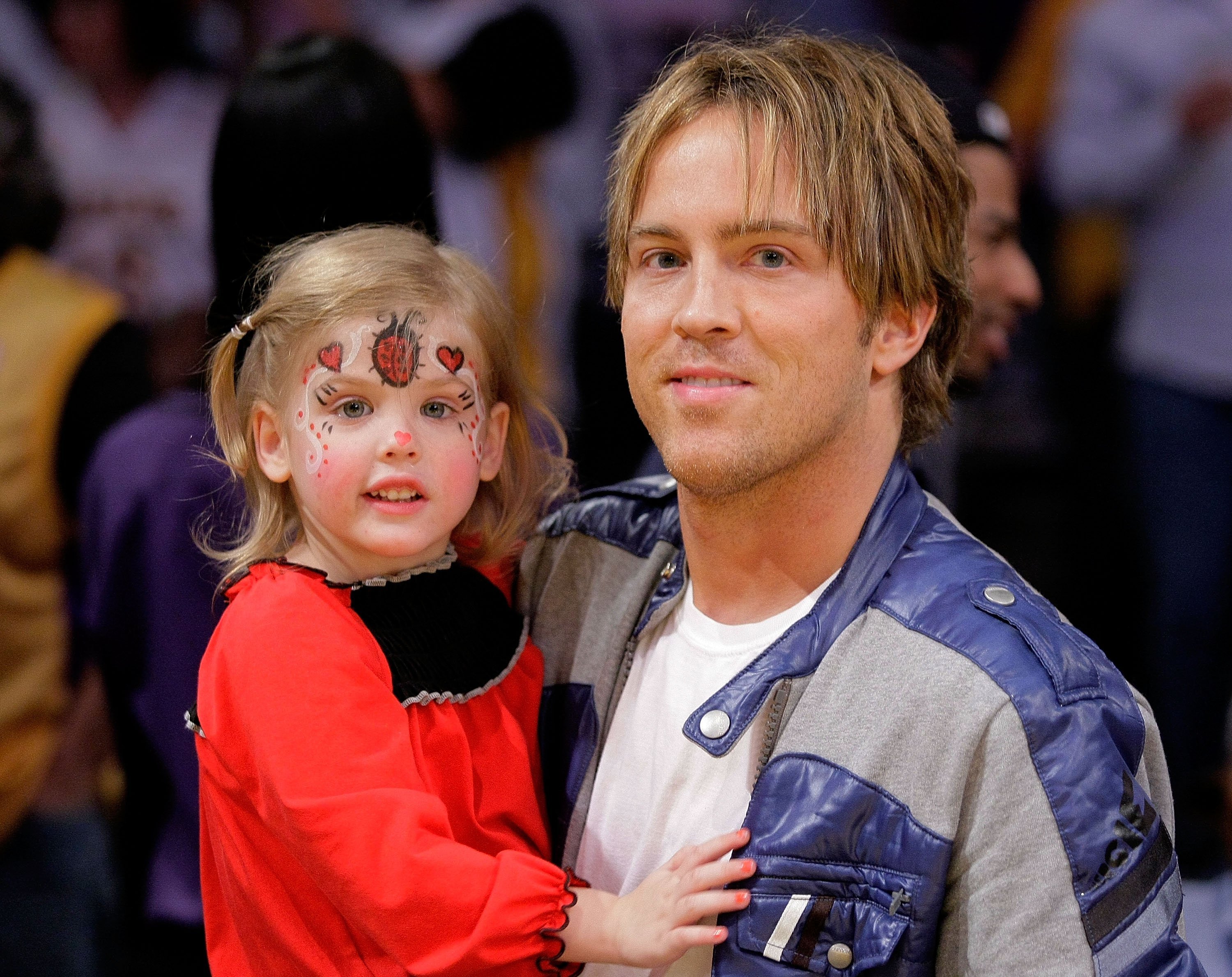 Larry and Dannielynn Birkhead at a game held at the Staples Center on November 8, 2009 in Los Angeles, California | Photo: Getty Images
"I NEVER PUSH HER IN A CERTAIN DIRECTION"
Larry recently had a rare interview with Daily Mail TV's Jesse Palmer to share about parenting his daughter, staying out of the spotlight, and keeping Smith's memory alive. The interview was conducted at their Kentucky home.
One of Larry's goal as a parent was to make sure that his daughter grew up having a normal life like any other child. He explained: "People always say, 'Is she going to be an actress? Is she going to be a model?' And I never push her in a certain direction."
Larry revealed how he received calls from people wanting Dannielynn to model or act but each time his response was "No she's not interested in doing that kind of stuff." He stated: "Right now she's just being a kid."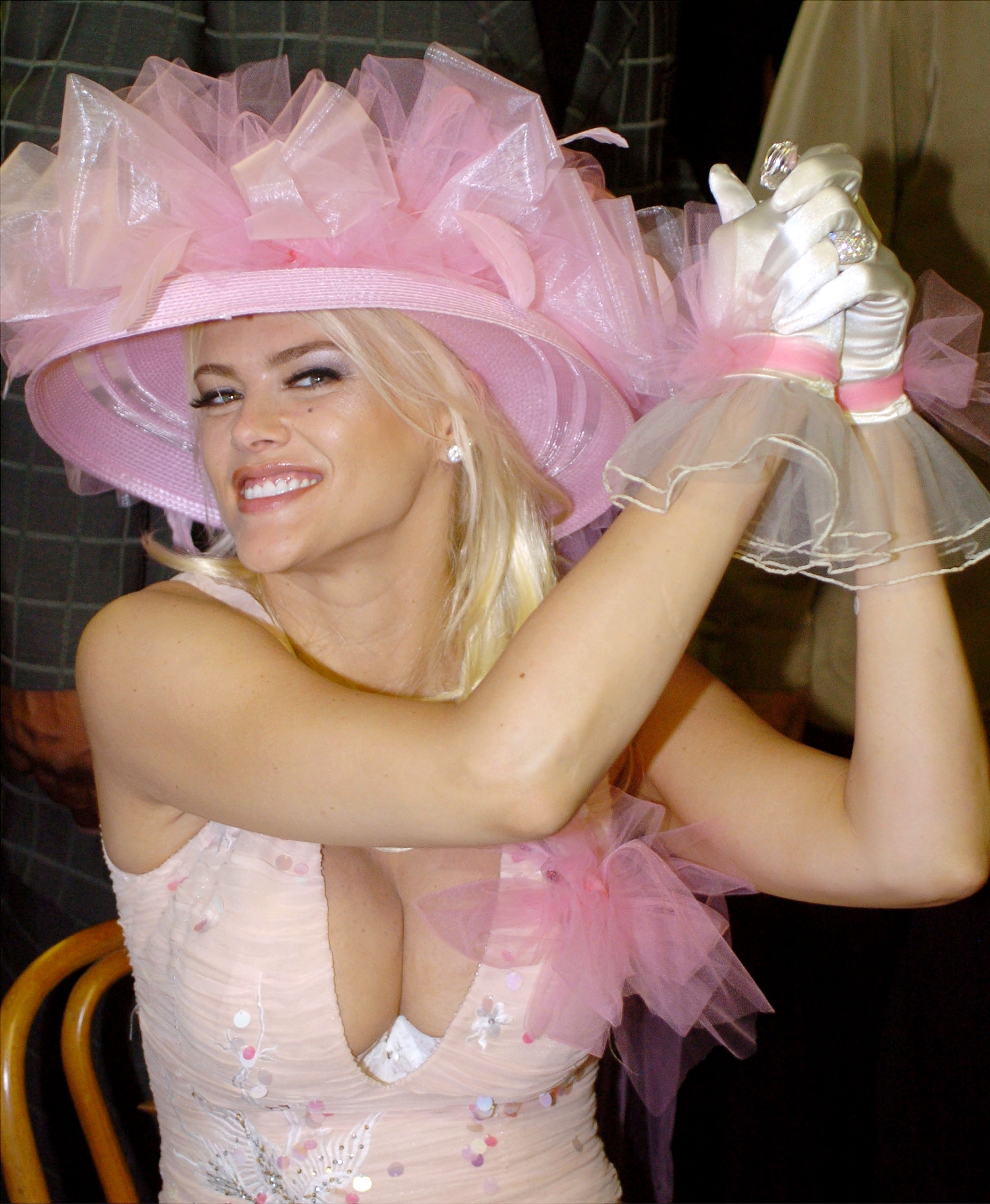 Anna Nicole Smith at the 130th Kentucky Derby on May 1, 2004 in Louisville | Photo: Getty Images
DANNIELYNN TACKLES ACTING
Despite her father not pushing her into the limelight, last year Dannielynn took an acting class and aced it. Larry was surprised when he received an email from his daughter's teacher about it.
The teacher said the teenager "gave one of the most believable performances of the whole, whole entire school." Showing he wasn't trying to stifle her creativity or growth, Larry noted: "If she wants to do something like that when she's older ... we'll see when we get there."
Dannielynn excitedly added: "It's really cool like to act as a character, not yourself. Portraying a new person is fun." For her 7th grade graduation, her father even bought her "Hamilton" tickets which she loved!
HONORING ANNA NICOLE SMITH
The pair also make a conscious effort to keep Smith's legacy alive. In 2012, Dannielynn followed in her mother's footsteps starring as a Guess model.
The teenager had the honor of seeing herself on a billboard in Times Square. Larry explained that they did the modeling campaign as a one-time deal to honor Smith for the 25th anniversary of her campaign.
The little girl added: "It was actually really cool because now I get to know what it felt like." In 2017, Larry had an interview with ABC News' "20/20" where he described Smith as someone who had something "like a split personality."
When she was on film she was a different person from the one he saw in private. The father-daughter pair also honor Smith by attending the annual Barnstable Brown Kentucky Derby Gala in Louisville, Kentucky.
The event is the same party where Larry met Smith years ago. At this year's derby, Dannielynn wore the same pink hat her mother had worn to the event in 2004.
Please fill in your e-mail so we can share with you our top stories!