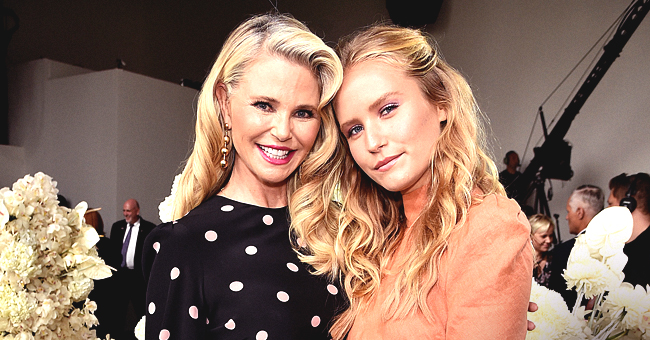 Getty images
DWTS: Christie Brinkley's Daughter Sailor at First Didn't Want to Replace Mom after Her Arm Injury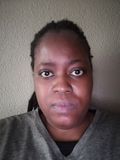 Just before the season 28 Monday premiere of "Dancing with the Stars" Christie Brinkley injured her arm and had to be replaced by her daughter. Now Sailor is speaking up about taking up the reigns from her mother.
Sailor Brinkley-Cook, 21, jumped in to take over her mother, Christie Brinkley's role on "Dancing with the Stars (DWTS)" after she fell during rehearsal and broke her arm. However, taking on the role was not easy for the "Sports Illustrated" model.
After the premiere aired, Brinkley-Cook opened up about stepping into her mother's shoes. She confessed: "I didn't want to at first, honestly," adding "I was terrified."
The young model revealed that the role she would be playing "was a very scary thing for me." She explained: "The whole idea of having to be live on stage, be on TV dancing, that's something I've never done before."
Brinkley-Cook shared that her fear was the very reason she knew she had to take on the role. She wanted to win over her fears and "had to be stronger than the things that scare me."
Her mother also encouraged her by advising her "to have fun with it and to not let fear stop me from doing any of it." Brinkley, 65, pulled out of the dance competition after tripping and breaking her arm on Thursday.
In an Instagram post before the premiere aired, the model revealed the sad news with a post. She wrote: "I just broke my arm into a 1000 pieces requiring surgery with a metal plate and screws to hold my arm together..Im [sic] so sorry if I've disappointed anybody!"
For the premiere, Brinkley-Cook wore her mother's white, floor-length gown, as she danced the foxtrot to Billy Joel's "Uptown Girl" with pro dancer Val Chmerkovskiy, 33. Ahead of the show, Brinkley described her daughter as a "fearless, strong, amazing person who just always impresses me."
Earning herself the title of "Daughter of the Year," Brinkley-Cook explained: "I'm doing this mostly for my mom!" She added: "I just want to make her happy and make her proud."
Brinkley had to undergo surgery to repair several broken bones and plates and screws were inserted. However, that didn't stop her from attending the dance competition on Monday, with an ACE bandage on her arm, to support her courageous daughter.
In 2017 and 2018, Brinkley-Cook appeared as "Sports Illustrated's" Swimsuit model. She's also modeled for brands like State and Camilla and magazines such as "Stellar Mag."
A week before she unexpectedly joined the "DWTS" cast, she was a guest at Harper's Bazaar's ICONS event. Before her debut on the dance competition, the model shared a video for a promotion for Australian apparel brand Camilla.
In the clip, she posed in the desert with models Ribal Hosn, Bridget Hollitt, Sanne Belle Jackson, and Zoe Stowers.
"Dancing with the Stars" airs Mondays at 8 p.m. ET on ABC.
Please fill in your e-mail so we can share with you our top stories!