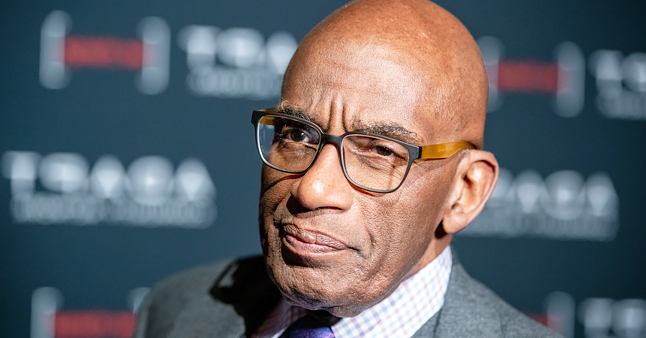 GettyImages/GlobalImagesUkraine
'Today' Show Host Al Roker Reveals He's Getting Hip Replacement Surgery

The need to stay active as you age is a desire for many, and Al Roker isn't left out as he reveals he's getting his hip replaced.
Popular weather forecaster, journalist, and television personality Al Roker will be taking time off from the screen as for a hip replacement surgery, as reported by Today.
The 65-year-old made the revelation during the "Today Show's" Tuesday program
stating
:
"All of a sudden, I started feeling this twinge in my hip — and then my back was acting up. It seems like my hip went fairly quickly. In the last three months, my left hip has been deteriorating."
The surgery – which is a type of hip replacement, called a hip resurfacing — is arranged for Wednesday, September 18, the report continues. Hip resurfacing is a newer type of hip replacement that requires surgeons to trim the head of the thighbone and the impaired socket. The surgeon then places a metal cap over the bone to help it move effortlessly again; PEOPLE explains
This procedure won't be the first time that the morning host will be going under the knife. Back in 2016, Al
underwent
surgery to replace his knee. The "Today Show followed the operation and its aftermath" and the knee surgeon in charge, David J. Mayman, had
said
:
"You are in a generation of people who have been told all their life to stay active, stay fit, go to the gym, work out, so people are wearing their joints out earlier and not wanting to give up those activities."
Al underwent another procedure in 2018 when he had to go in for an emergency carpal tunnel surgery. The author surgery helped to fix a thumb issue which came up during rehearsals for his Broadway debut in "Waitress."
The surgery was an easy one, or so Al made it look as he was back at work a day later. His return to work was frowned upon by his co-host, Hoda Kotb although PEOPLE
adds
that she wasn't entirely surprised that Al returned to work so quickly.
"Only Roker has surgery yesterday and comes in today and is going to be on Broadway Friday,"
the NBC co-anchor said about the father-of-two.
These surgeries have nothing on
the American weather forecaster
who
recently
went on a third trip to the Arctic. The trip was part of a NASA mission in Greenland to study the effects of climate change on the rapidly melting glaciers, and how sea levels are rising as a result.
Please fill in your e-mail so we can share with you our top stories!