Al Roker's Life, His Family, and Successful Career
Al Roker is most famously known as the weather anchor on NBC's "Today." He is a proud father-of-three and married to the love of his life. 
In addition to being one of America's most famous television personalities, Rocker is also the author of "Been There, Done That: Family Wisdom For Modern Times."
He landed the job at "The Today Show" after his mentor, Willard Scott from NBC, put in a good word for him at the network. 
AL ROKER'S FAMILY
Roker has been married twice: first to Alice Bell from the mid-eighties to mid-nineties. He then tied the knot with Deborah Roberts in 1995.
They met in 1990 when Roberts joined NBC and kept in touch during the years. When Deborah returned to New York, she met up again with the newly-divorced Roker. 
They exchanged vows at the St. Thomas Episcopal Church in New York. Some of the A-listers on the guest list included Katie Couric and Barbara Walters. 
They have three children together – daughters Courtney and Leila, and son Nicholas – and is proud to call Manhattan home. 
The Roker family shares a close bond, and Roker often posts photos of his wife and children on Instagram, much to the delight of his followers. 
AL ROKER'S HEALTH
Roker's weight had been an issue since his teenage years. However, he lost more than 160 pounds after he underwent gastric bypass surgery in 2002. 
Roberts was leading a healthy lifestyle, and Roker felt that his their relationship would be jeopardized if he didn't start to pay attention to his habits. 
Roker told Dan Schawbel from Forbes that he is now able to lead an active lifestyle, and can physically do stuff he couldn't before: 
"Like at the Olympics, I was able to zip line or to do the two-man luge; things like that, that I could not have done when I was 140 pounds heavier."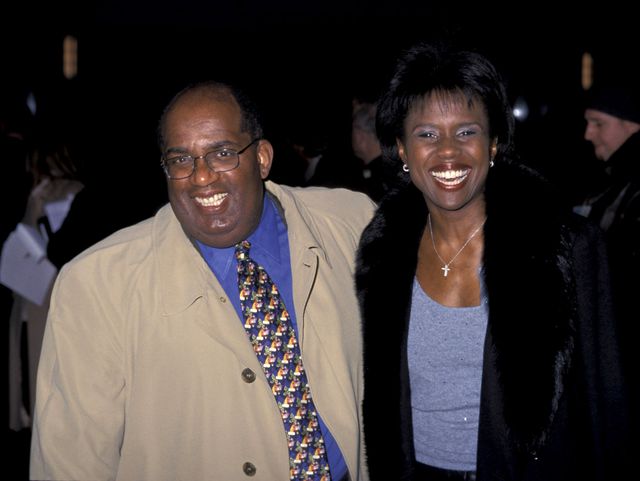 He also enjoyed being "a much more active dad and husband," and adds that he can now do "goofy things" with his children, such as going on carnival rides. 
AL ROKER'S CAREER
Roker told Schawbel that he didn't plan a career in television; it just happened. He wanted to be a producer, writer, or director instead. 
He landed the job at "The Today Show" after his mentor, Willard Scott from NBC, put in a good word for him at the network. 
When Scott announced his retirement in 1996, Roker received the weekday weather spot. Later on, he appeared in additional segments of the "Today" show. 
Roker received critical acclaim in 2005 for his reporting on Hurrican Wilma. Another career highlight was co-hosting a segment called "Today's Take" from 2012 to 2017. 
ROKER'S HOBBIES AND PASSIONS
Roker is a foodie. The self-proclaimed breakfast aficionado said the first meal of the day is more than just sustenance; it is also a way to learn about the city's culture:
"You get a sense of a place by its breakfast. You get an idea of a community."
Some of his favorite eating spots include Bimi's Cheese Shop in Chatham, Bartlett House in Ghent, and Henrietta's Table in Cambridge, Massaschutes. 
He has hosted several shows for the Food Network, including "Roker on the Road," and "Tricked-Out-Tailgating." 
Roker also co-authored a series of murder mysteries which features Billy Blessing; a celebrity chef turned amateur detective. 
He received a Nero Award in 2011 for "The Midnight Show Murders" and co-wrote "Been There, Done That: Family Wisdom for Modern Times" with his wife.