Meet 'A-Team' Star Dirk Benedict's Sons Who Are All Grown Up
To fans of the popular 1980s series, "The A-Team," Dirk Benedict became known as the smooth talker, the debonair who always had fortune on his side. Even so, his private life tells the story of a recluse and devoted father of two sons, who have kicked and philosophized their way into adulthood. 
The fame and fortune that came with his role as Templeton "Faceman" Peck in the massively popular series "The A-Team," only made Dirk Benedict more determined to get away from it all.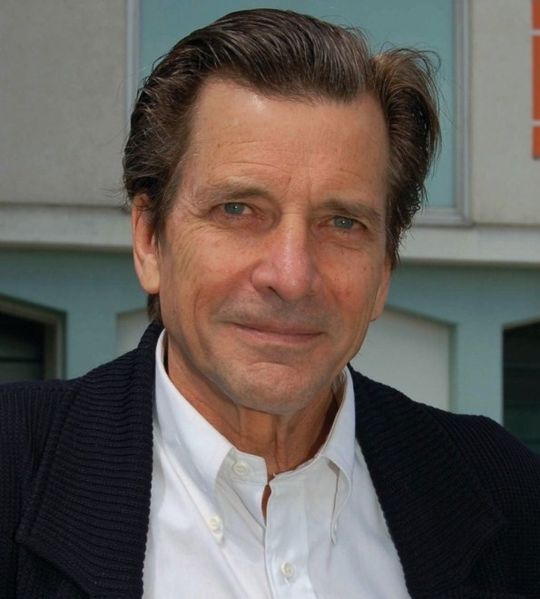 The actor met his ex-wife and actress, Toni Hudson during the early days of "The A-Team" but they waited until 1986 to get married.
Two years later she gave birth to George, followed by Roland's birth in 1991, but she continued acting throughout her pregnancies with small roles in films such as "Places In The Heart," and a string of horror flicks including "The Texas Chainsaw Massacre."
Dirk never wanted children but after George's birth, the switch flipped. "For the first time in my life there was a purpose," Dirk said. "I'll tell you what it's like. Life without children is like a camera without film. You know, it looks good, it's fantastic, it clicks, you can focus, but then you don't end up with anything."
When "The A-Team" ended, Dirk had trouble landing acting jobs and decided to make his dream a reality. He had previously purchased a getaway cabin in a secluded part of Montana and always wanted to make it his permanent home.
"I was having trouble getting work. Nobody wanted to hire me in America and I couldn't get a job in England. It was just one of those terrible five/six-year periods," he said. "Then I had these children and I said 'To hell with this, I'm going to get out of Dodge.'"
And so Toni and Dirk sold their Los Angeles' Santa Monica mansion and moved to the wilds of Montana with their two small boys. 
But Toni missed the city life and often visited Los Angeles until the increasing visits became permanent six months later. "One day she called me at my office [a second, smaller log cabin closer to his nearest town, Big Fork], and said she was leaving. At first I thought it was just another trip. Then she said, 'You don't understand. I'm leaving for good!'" Dirk added.
Nine months after Toni declared she had enough of living in seclusion, the pair got divorced in 1995. Dirk took custody of the boys and they stayed with him for about nine months of the year in Montana and the rest of the time in Los Angeles with Toni.
TONI HUDSON
A few months after her divorce from Dirk, Toni married Judd Tyler Mintz, with whom she had another son, Walker Mintz before they also divorced in 2011.
Although her acting career came to a screeching halt in 2002, she began landing roles again from 2014 in productions such as "Nessie & Me," "Rock Fashion Art," "Charlie's Christmas Wish" and "Assassin's Fury."
GEORGE & ROLAND
Roland and George spent most of their time in the wild yonders of Montana, which Dirk described as the perfect place to raise children. 
"It's the perfect place to raise children away from big-city violence and drugs. Heck, we only get one TV channel here, and then not very well. All in all, a paradise," he chimed.
While the boys attended school in Big Fork, Dirk spent his days writing and published two books in his name, a novel called "And Then We Went Fishing," and the biographical "Confession Of A Kamikaze Cowboy."
Because of their secluded location, people were few and far between and the boys consequently spent almost all of their time together. But they also had the good fortune of having a lot of quality time with Dirk. 
The three of them would play a lot of board games or poker together and also read many books while Dirk always encouraged his children to follow their passions in life.
From an early age, it became apparent that Roland and George's passions represented the "two halves of my dad," as Roland put it. George ventured into philosophy and reading and moved to Los Angeles to pursue a career in acting, while Roland became obsessed with sport, particularly soccer.
When Roland pursued a professional European soccer career, Dirk moved with him to London. He got offered a contract with Southend but it fell through due to issues with his visa. 
Roland jumped at a training opportunity with Manchester City in the Summer of 2010, whereafter he went to Belgium to try out for several teams but eventually signed a one year contract with Racing Gent. 
After the expiry of his contract, Roland's hopes of making it big expired as well, and he instead switched to coaching.
As the head coach for the girls' soccer team at Whitefish High School and U16 men's Flathead Valley United team, Roland hasn't stopped playing soccer and is part of the Rapids Men's Premier team.
JOHN TALBERT
At the age of 29 John's life changed after he learned the truth about his birth parents, and so did Dirk's. While John had always known he had been adopted, Dirk never knew that he had another son.
John grew up in Minnesota where he graduated from high school before he moved back to Seattle where he got adopted.
The day he left, his father gave him an envelope containing details that would lead him to his biological parents, but he didn't feel the need to open it until nine years later while working for the Seattle Coast Guard.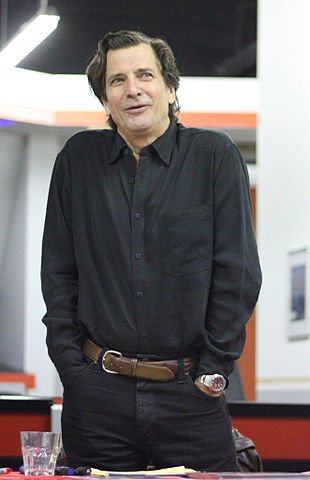 After working through the Children's Home Society, John learned the identity of his biological mother and a year after, the identity of his father.
"I exchanged letters with my mom, and we started developing a relationship," he said. "She asked me if I wanted to know who my dad was, and she ended up calling him to tell him about me."
Dirk and John began exchanging letters and became close. Even though John never felt the drive to find his biological parents, the experience impacted his life.
"Finding my biological parents was never a driving need for me," John said. "I grew up a regular kid like everybody around me and never really thought about it. Now I could never imagine not doing it. It has had a huge impact on my life."
During an interview in July 2019, Dirk elaborated more on his acting career and his thoughts on Hollywood executives and why his acting roles dried up.
According to Dirk, he had always been an "original thinker," and since creativity leaves the door open for failure, it made the executives nervous.
"Start talking character, story, originality, and you see the look in their eyes: 'Get this guy out of the room.' Give them Charlie's Angels III and they're happy," Dirk said.