VH1's 'Family Hustle' Star Toya Wright Slammed after Video of Daughter Reign inside a Toilet Bowl
Being a mother is a tough enough job without the internet breathing down on your neck and mom-shamers coming for you as they did Toya Wright recently.
Toya Wright was having a good day until she shared a video of her 1-year-old daughter, Reign Ryan Rushing, playing in the toilet bowl.
In the clip, Reign looks right at home as she tells her mother it was daddy's idea to get into the toilet bowl.
Although a lot of fans were happy to see the toddler act her act, others weren't so pleased, and they let Toya know in the comment section. One irritated follower said:
"Sorry, really but people do disgusting stuff in the toilets. I, in no way, would let my kid play in a toilet."

"This is disgusting. Would had never post this. OMG,"
another added.

A third critic said:
"At that moment, I no longer want to be a grandmother anymore,"
adding
"I have never seen a baby do this. Throw the whole baby away."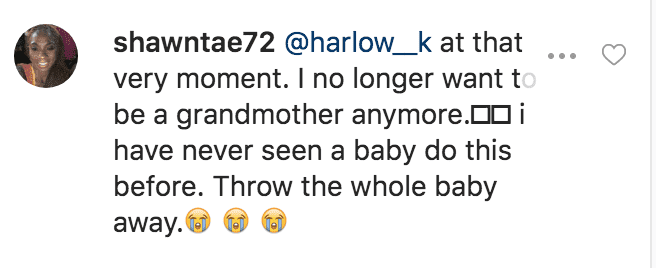 Another follower who was worried about toilet germs commented:
"Brooooo, the water is flopping and everything and her hands are on the rims it just made me lose it! Lord, come get Reign out the toilet. My OCD just flared up."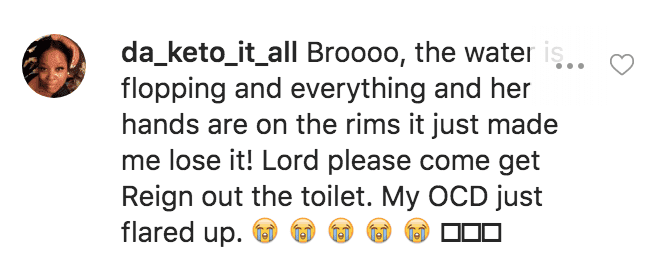 Even media personality and fashion personality, Draya Michelle had this to say:
"Now you gotta throw the whole baby away."

Although the negative comments didn't stop the clip from getting over a million views, it did get Toya to
react
according to Celebrity Insider. The mother-of-two set haters straight
stating
:
"Who the hell would do some [expletive] like that??? Nobody in this house would. She's potty training. Instead of getting on her potty, she decided to get in ours."
It seems The Shade Room is on Toya's side as they shared her post on their Instagram with the caption:
"#PressPlay: #Reign really blamed this one on her dad #ToyaWright #CutenessOverload."
The video got more than a million views on their platform with a lot of mixed reactions from their followers. While some saw the video as "cute," others could only notice how "bacteria-infested" the toilet bowl is.
Toya shares Reign with Robert Rushing who is an NBA manager and the cousin of R&B singer Faith Evans.