Singer Faith Hill Shared Old Photo of Herself with Hair Dyed Brown for a 'Les Misérables' Audition
Faith Hill took fans on a trip down memory lane with a super gorgeous photo of herself from 31 years ago!
Singer Faith Hill is 51 years old and a timeless beauty that the world can't get enough of. However, she didn't become that way because of her celebrity status.
The country singer has always been a damsel right from time, and her recent post is proof of that.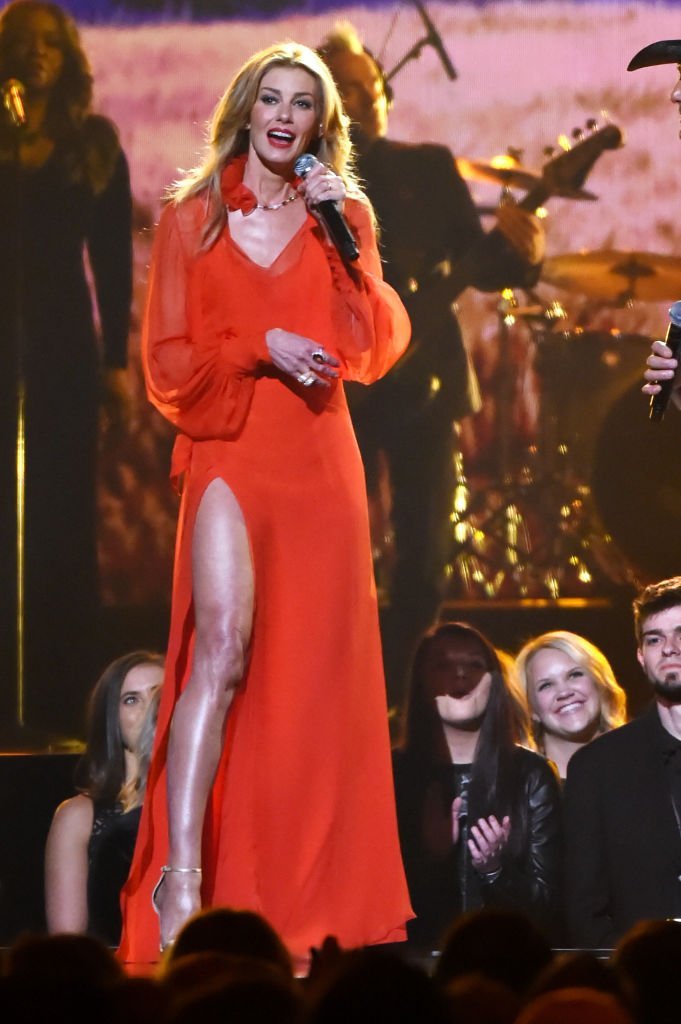 The mother-of-three took to Instagram last week Thursday to share an old photo of herself in honor of throwback Thursday.
The black-and-white photo showed a younger Faith Hill in all her glory! The "It Matters to Me" crooner rocked a white turtleneck top in the headshot and her smile, and full hair did the rest of the talking.
In the accompanying caption, Faith revealed that the headshot was taken when she was trying to audition for "Les Miserables."
She wrote:
"20 years old. Dyed my hair dark brown to audition for the role of Eponine in the traveling company production of "Les Miserables." #didntgetthepart #itallworkedout #TBT"
In no time, the comments section was flooded with wonderful remarks, as many could not help but compare her to her daughter Maggie.
@_macmaddie wrote:
"Such a beauty and Maggie is your twin."

@theandreagail gushed:
"Maggie looks just like you! So pretty!"

@rmct4 noted:
"Your daughter looks just like you. Beautiful family."

@brittanylaine85 adored:
"Looks just like sweet Maggie."

Maggie is, no doubt, a replica of her mother! As revealed by Taste of Country, the second daughter of Faith and husband Tim McGraw turned 21 in August, and it is evident that she is growing up to look like her mother!
Tim celebrated their daughter with a series of photos and a heartwarming caption that gushed about how proud the family was of her.
Maggie is not the only daughter who inherited something from her famous mother. The McGraw's eldest daughter Gracie is also following closely in her parents' musical journey.
The 22-year-old and her dad wowed fans with a breathtaking duet of Barbra Streisand and Barry Gibb's "What Kind of Fool" as they drove to her apartment in Los Angeles.
Faith Hill and Tim McGraw have been together since 1996, and have come a long way since then. They must be super proud of their successful careers and fantastic children!