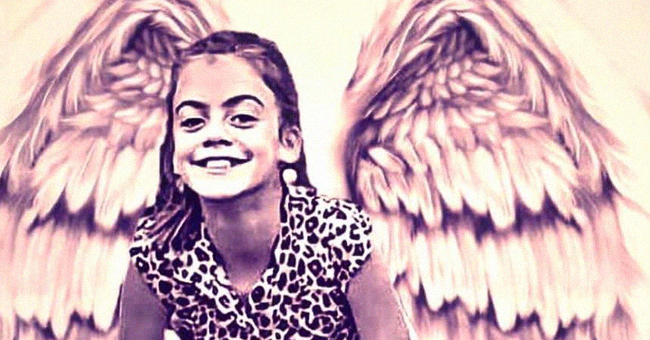 Facebook.com/Loni Yadon
Texas Girl Dies after Contracting Brain-Eating Amoeba While Swimming in the Brazos River

Lily Avant, 10, has died after contracting a brain-eating amoeba while swimming in the Brazos River near Valley Mills over Labor Day weekend.
Lily's death was announced by her aunt, Loni Yadon, in an emotional Facebook post on September 16.
"We want everyone to know we appreciate their prayers and love and support."
"Word has gotten out by now that our sweet Lily Mae has gone to be with Jesus," Yadon wrote. "She fought the good fight and built an ARMY of prayer warriors around the world doing it."
As reported by TODAY, the elementary school student in Texas had been in the hospital for several days. She was placed in a medically induced coma.
Lily is thought to have contracted Naegleria Fowleri, also known as the brain-eating amoeba.
Her symptoms started with a headache and fever, then her condition immediately deteriorated, Stuff reported.
In a statement to TODAY, Yadon remembered her niece, saying:
"At this time, our baby is completely healed and in the arms of Jesus. We want everyone to know we appreciate their prayers and love and support."
Yadon added that the little girl changed lives and began solidarity to a divided nation.
"It's just like her! She loved everyone, and people felt it even through a TV or Facebook. She taught us so much more than we ever taught her," she continued.
Lily's father, John Crawson, told TODAY reporters:
"We hope we got to her in time. She is a fighter. She is stronger than anybody I know."
In an interview with KXAS, Lily's cousin, Wendy Scott, said, "The water is in Lily's backyard. She has swum in there day in, day out. The day she was in there, we had 40 people in there with her.
"They got it checked out. There were several viruses going around the school. It was assumed it's a virus because the symptoms are exactly the same, so she was sent home.
"She was brought into the emergency room on Tuesday when she woke up unresponsive. She was eyes open, she was there, but she wasn't speaking. Nothing.
"We thought if the water is flowing, it's safe, but that's clearly not the case.
"However, it is extremely serious and almost always fatal. Since it's so rare, we don't know why a few people get sick while millions who swim in natural bodies of water don't."
McClatchy news group reported that 34 individuals had been infected over the last decade in the United States.
Please fill in your e-mail so we can share with you our top stories!