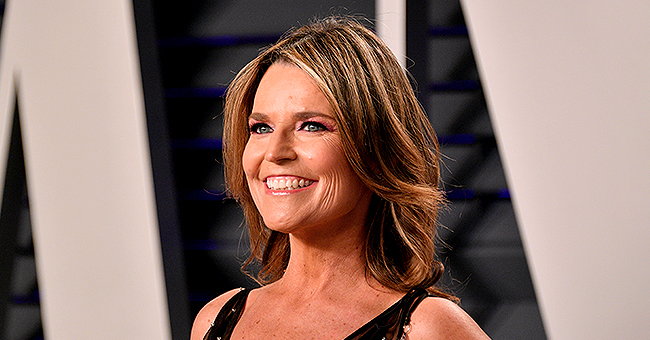 Getty Images
'Today' Savannah Guthrie Shares Adorable Get Well Card Drawn by Her 'Little One'
The co-anchor of NBC's "Today" was over the moon when one of her children made her a get-well card amid sickness.
Children are the most adorable and no one knows it better than Savahhan Guthrie, the co-host of NBC's morning show "Today."
When Guthrie had to miss work one morning due to sickness, her thoughtful little one made her a get-well card.
What an adorable gesture! The proud mom shared the picture of the card on Instagram and Twitter, calling it "better than medicine."
Jenna Bush Hager, the co-host of "Today with Hoda & Jenna," commented on the Instagram post writing: "OH NO. Did I give it to you???"

Jenna Bush Hager's comment on Savannah Gunthrie's post. | Source: Instagram/savannahgunthrie
Jenna is still on maternity leave after giving birth to her son, Henry "Hal" Harold back in August.
Although Guthrie did not reveal what exactly happened to her, the adorable gesture by her little one hopefully made her feel better.
HER FIRST CHILD IS KINDERGARTEN-READY!
While Guthrie did not mention which one of her two kids made the sweet card for her, many of her fans assumed that it was little Vale's gesture.
The oldest child of the host recently started school, and her proud mother took to Instagram to share a picture of her from the memorable day.
The heart-warming post was followed by another one that featured a collage of two pictures. The picture on the left sees Guthrie striking a pose during one of her shows and the picture on the right featured Vale striking a similar pose.
Looks like the Guthrie passed on her "posing gene" to her little angel.
JUGGLING WORK AND MOTHERHOOD DURING HER 40s
Guthrie became a mom for the first time when she was 42. While Vale was naturally conceived, the host had to opt for in-vitro fertilization to have her son, Charles Mac Feldman.
For the mother-of-two, her day starts with a 4 am a wake-up call and she heads out of her house to read the news by 7 am.
Although her day starts quite early, Guthrie likes having the remaining day to herself after she is done with her work.
"I get home most days midday," she said in an interview with Health Magazine. "Which means I can pick up my little one from his Montessori day care, we can have lunch together, he goes down for a nap, I go down for a nap, we pick up my daughter from school, and we have the whole afternoon together,"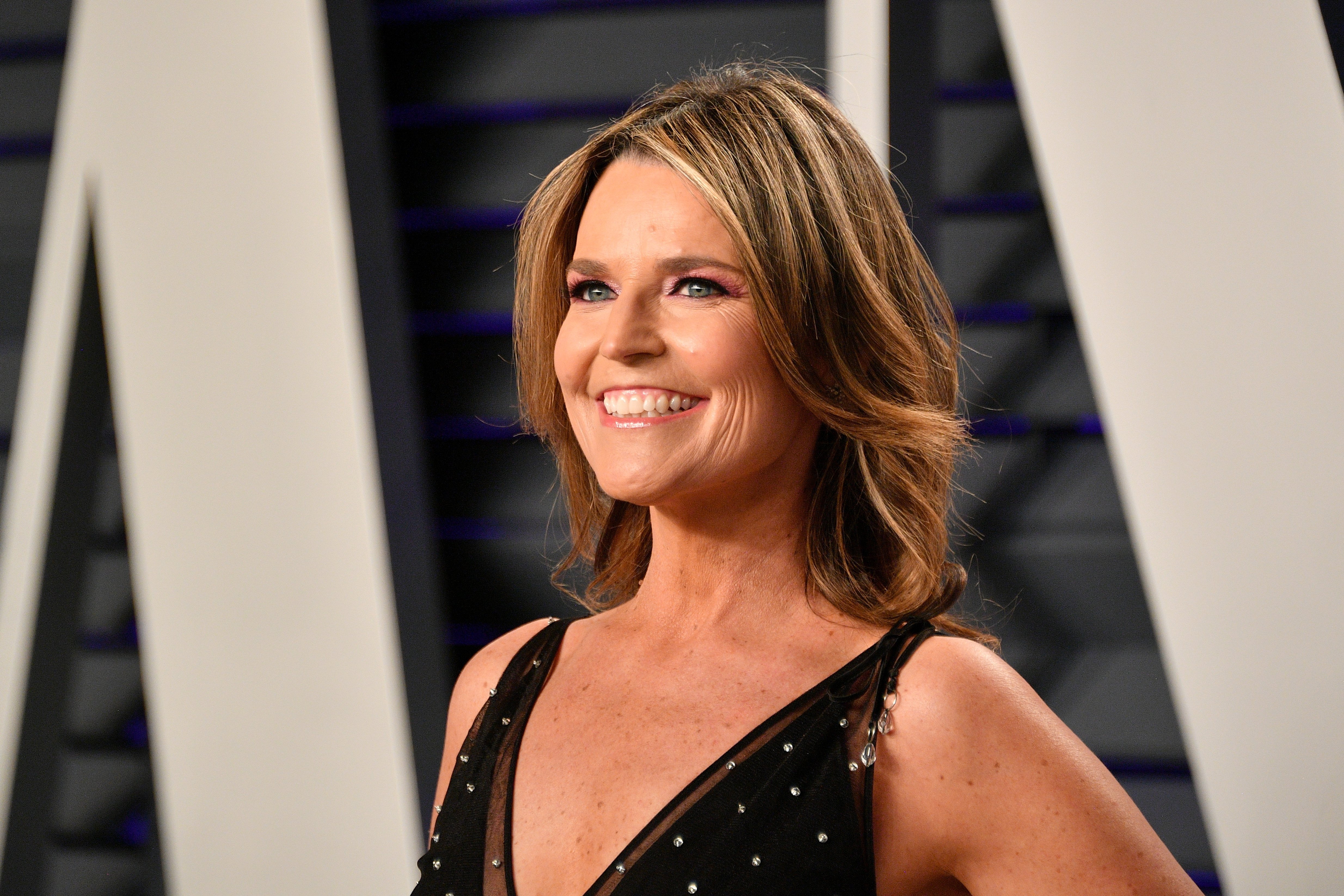 Savannah Guthrie during the 2019 Vanity Fair Oscar Party. | Source: Getty Images
To Guthrie, a nap is an important part of the day since she starts her day so early. Also, being a mother during her 40s has helped her define priorities better.
"In your 40s, and now my mid-to-late 40s, you have the difference in attitude where you can figure out what matters and what doesn't," she said.
Please fill in your e-mail so we can share with you our top stories!