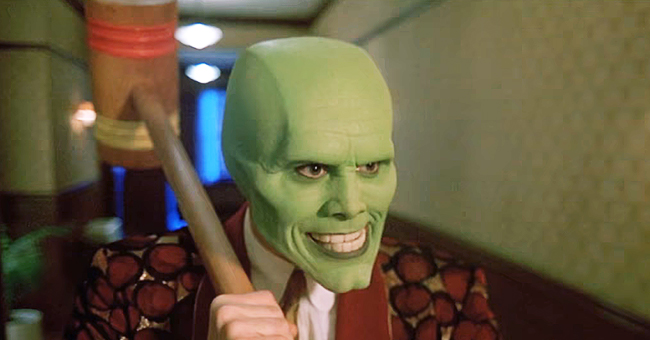 youtube.com/Movieclips
25 Facts about the 'Mask' Star Jim Carrey

Known as one of Hollywood's best comedians, Jim Carrey has had fans laughing for years. Here is a look at some facts about this iconic actor.
Canadian-American actor, James Eugene Carrey is known for being multi-talented. He has tried his hand at everything from acting, comedy, writing, and even art.
The hilarious comedian has earned a reputation for energetic slapstick performances with films like "Ace Ventura: Pet Detective," "Dumb and Dumber" and "The Mask" are some of his most revered. Here are 20 facts about Jim that fans might not know.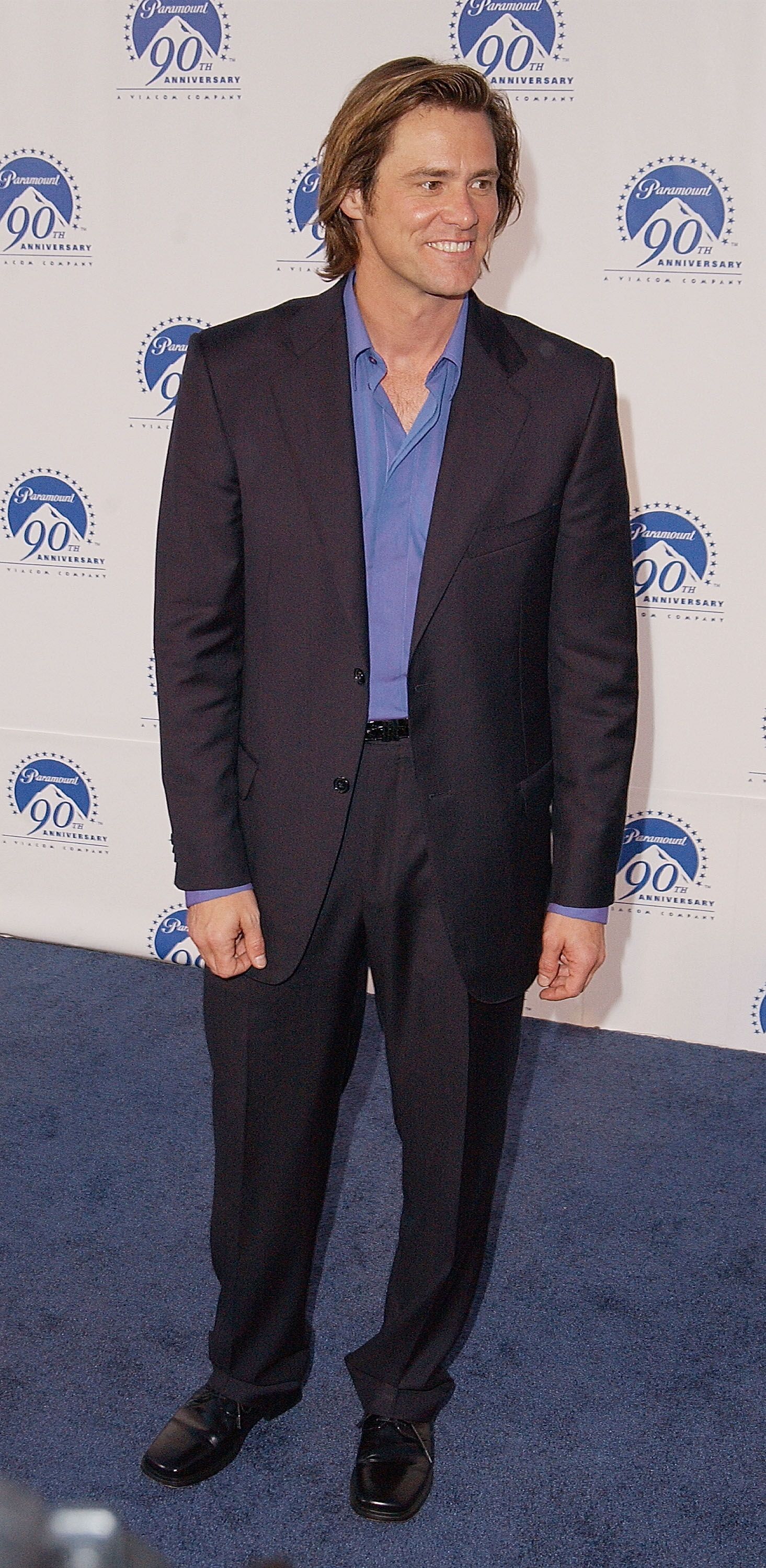 Jim Carrey attends Paramount Pictures' "90 Stars for 90 Years" Anniversary Celebration at the Paramount Pictures Studios | Getty Images
1. Carrey knew he wanted to be a comedian from a young age. When he was just 10-years-old he sent his resume to Carol Burnett.
2. The star also dropped out of high school at just 16-years-old.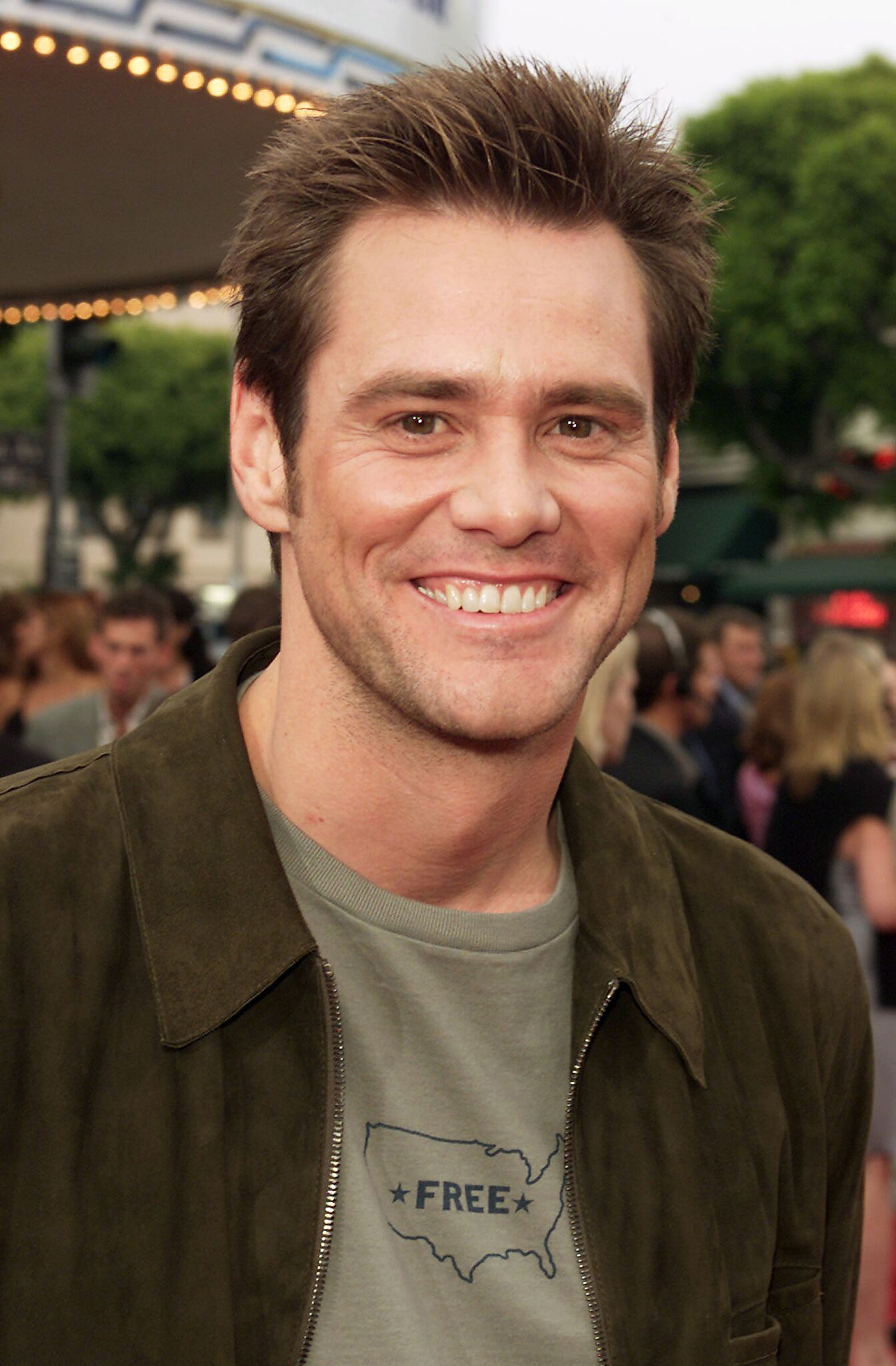 Jim Carrey at the premiere of 'Me, Myself & Irene' at the Village Theater in Westwood, California | Getty Images
3. No stranger to stunning audiences, the actor shocked everyone when he decided to wear just socks to the 20th anniversary special for The Comedy Store.
4. He does not come from a well off background. In fact, at one point his family lived in their car and trailer.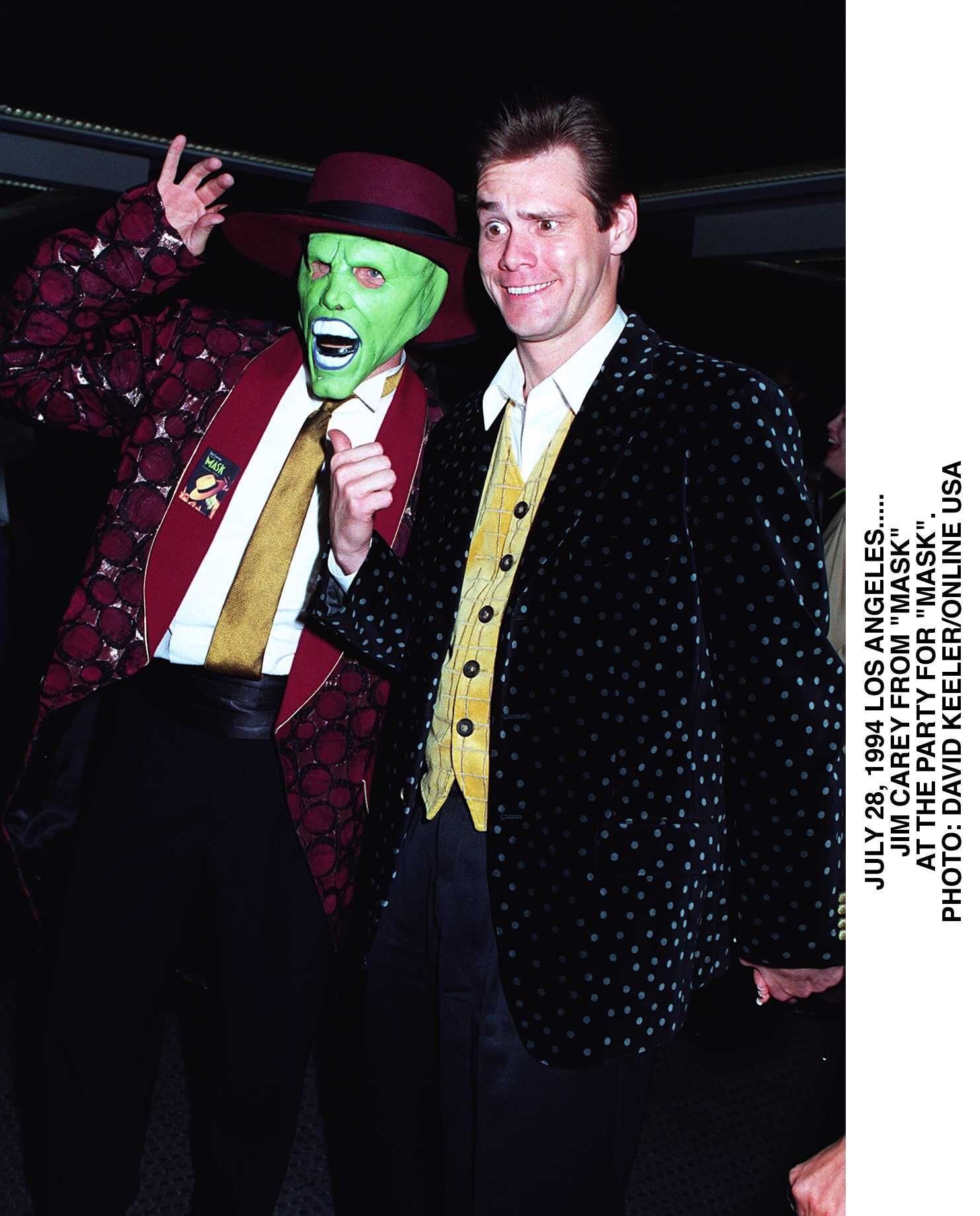 7/28/94 Los Angeles, Ca. Jim Carrey From "Mask" At The Party For "Mask". | Getty Images
5. To make a living before Jim got famous, he worked with his family as janitors and security guards at a factory.
6. In 2000, Jim Carrey was engaged and ready to marry Renée Zellweger. However, their relationship broke down and ended before they could walk down the aisle.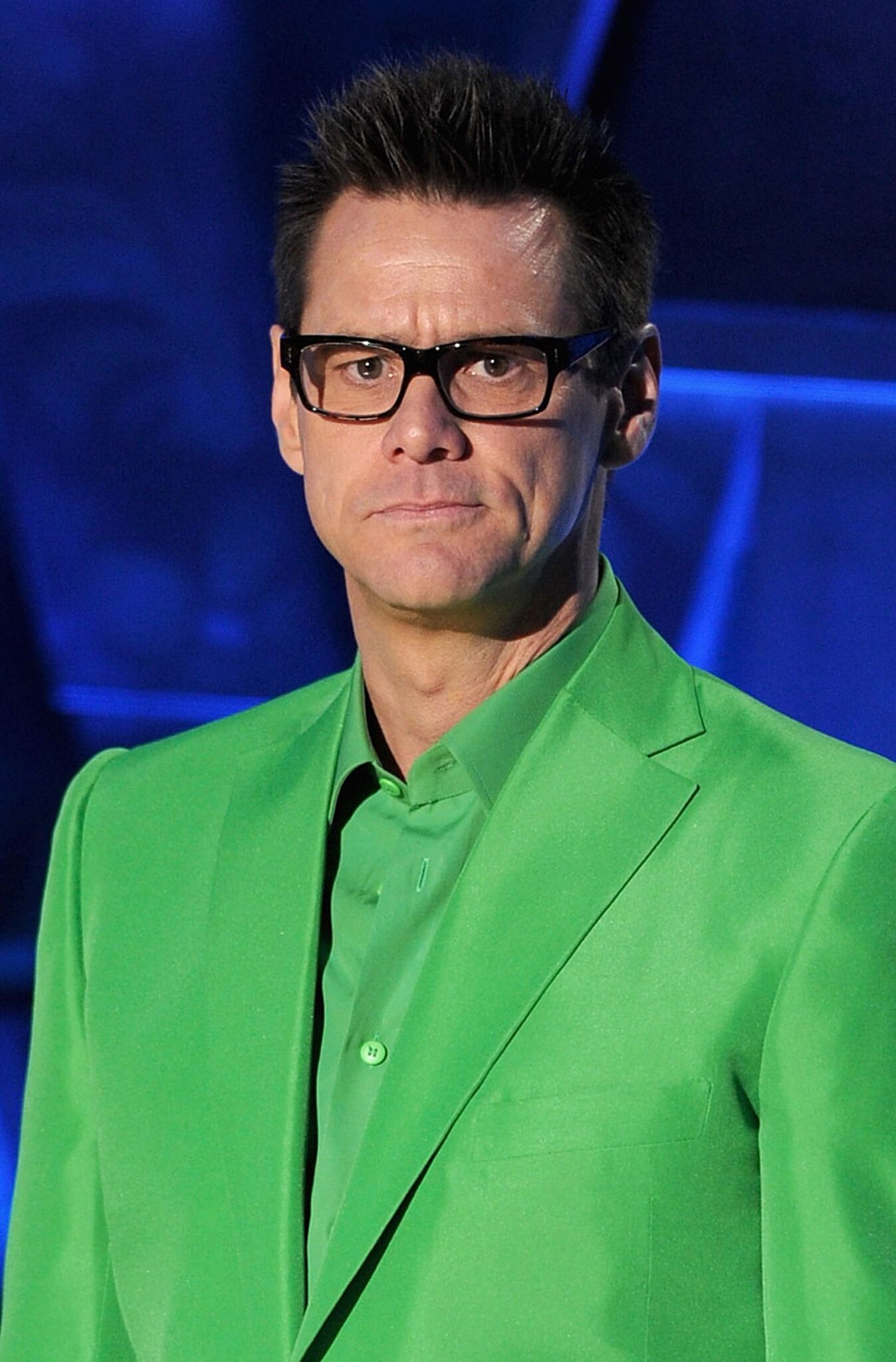 Jim Carrey speaks onstage during the 2011 MTV Movie Awards at Universal Studios' Gibson Amphitheatre | Getty Images
7. The star who was born Canadian gained U.S. citizenship in October 2004. He currently holds dual citizen for both the United States and Canada.
8. When he was really young, Jim wore his tap shoes to bed in case his parents needed cheering up in the middle of the night.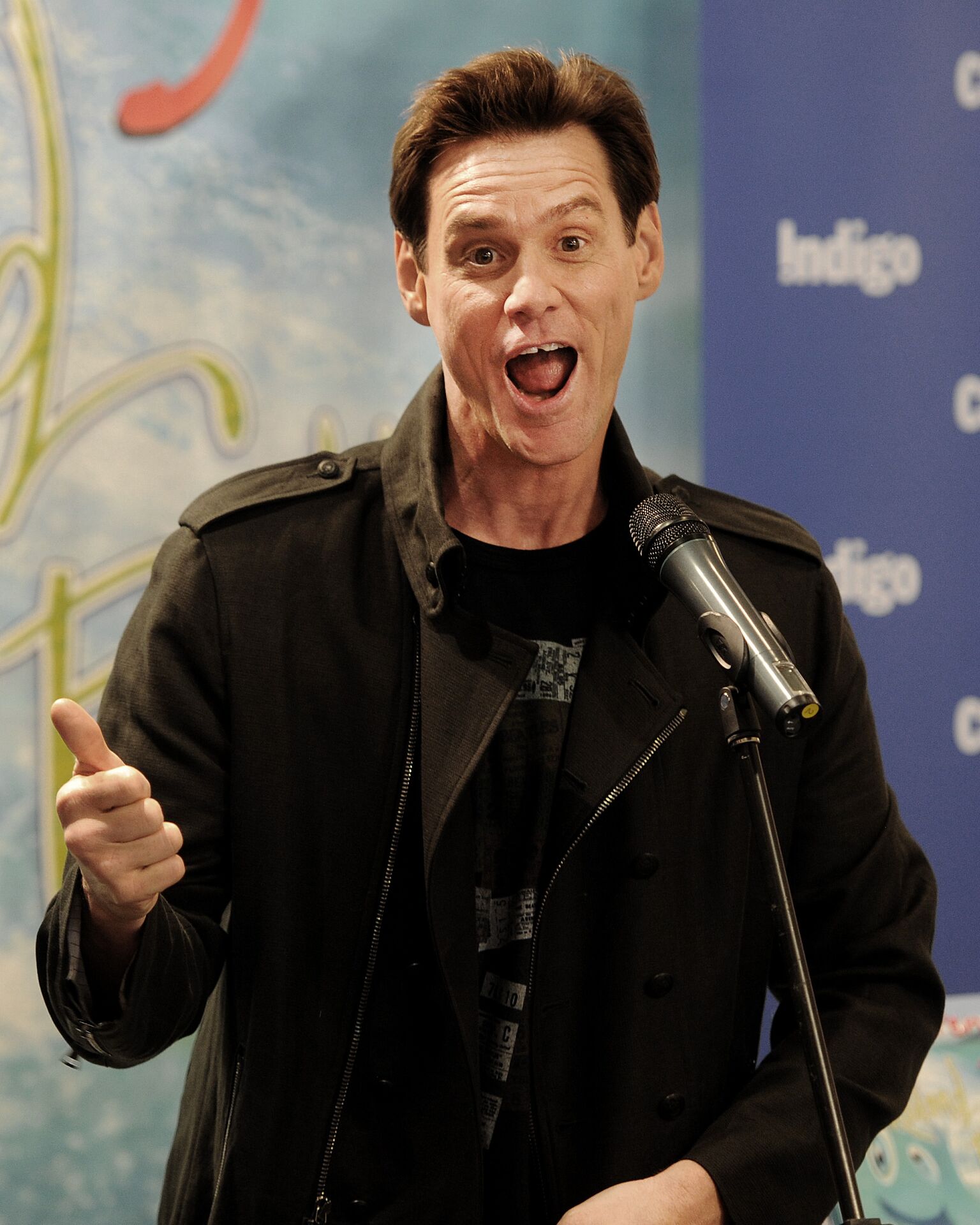 Jim Carrey hosts a signing for his children's book 'How Roland Rolls' at Indigo at Yorkdale Mall | Getty Images
9. His first stand-up routine, which was disastrous, saw Carrey don a yellow suit and tails that his mother made for him. The outfit resembled the one he would later wear in "Mask."
10. Jim welcomed his first child into the world when he was 25-years-old. He shares his daughter, Jane Carrey with his first ex-wife Melissa Carrey. She was born on September 6, 1987.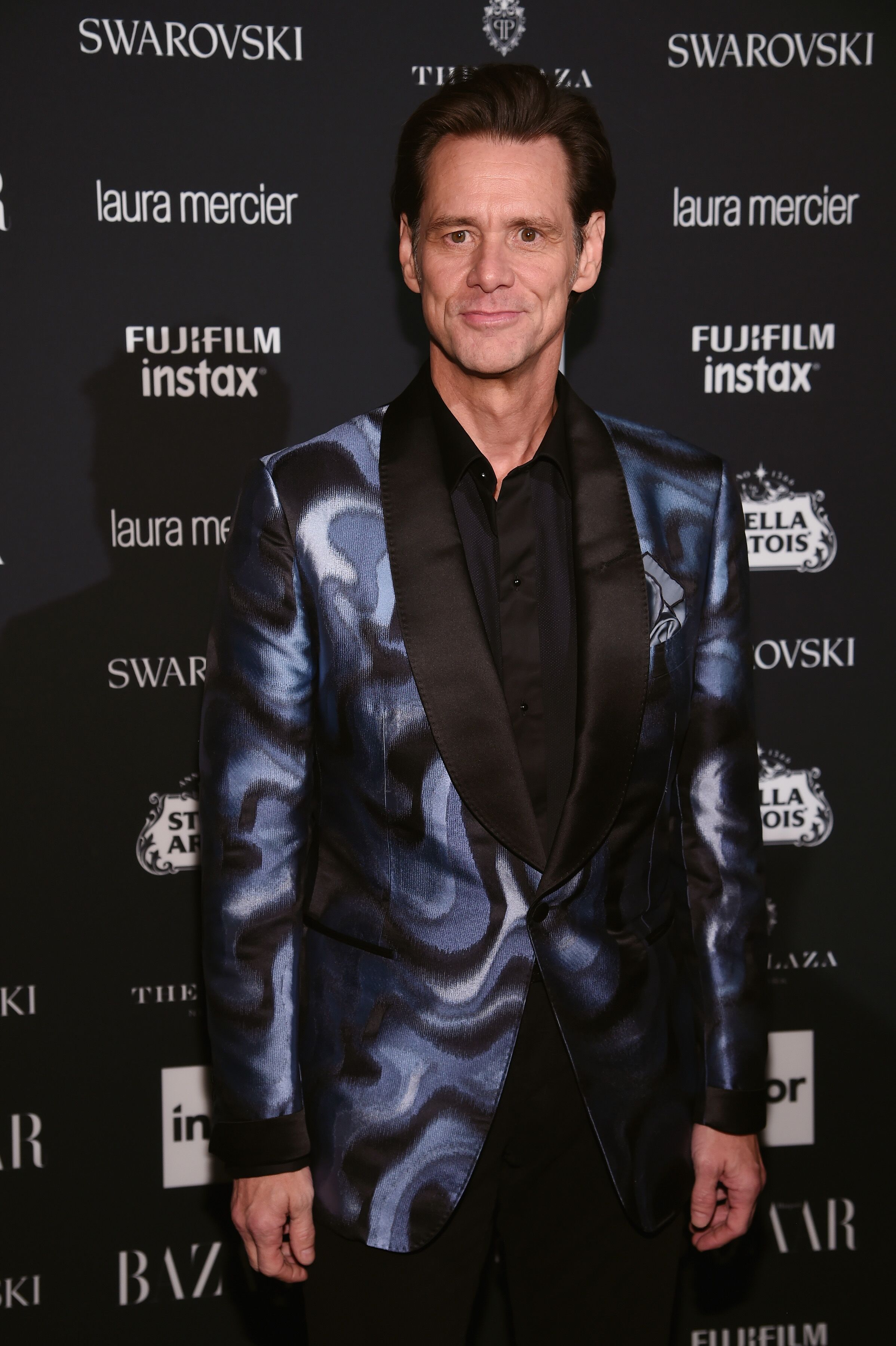 Jim Carrey attends Harper's BAZAAR Celebration of "ICONS By Carine Roitfeld" at The Plaza Hotel presented by Infor, Laura Mercier, Stella Artois, FUJIFILM and SWAROVSKI | Getty Images
11. In almost all his movies there is a variation of a bathroom scene and a car scene.
12. The star now owns a $25-million private plane.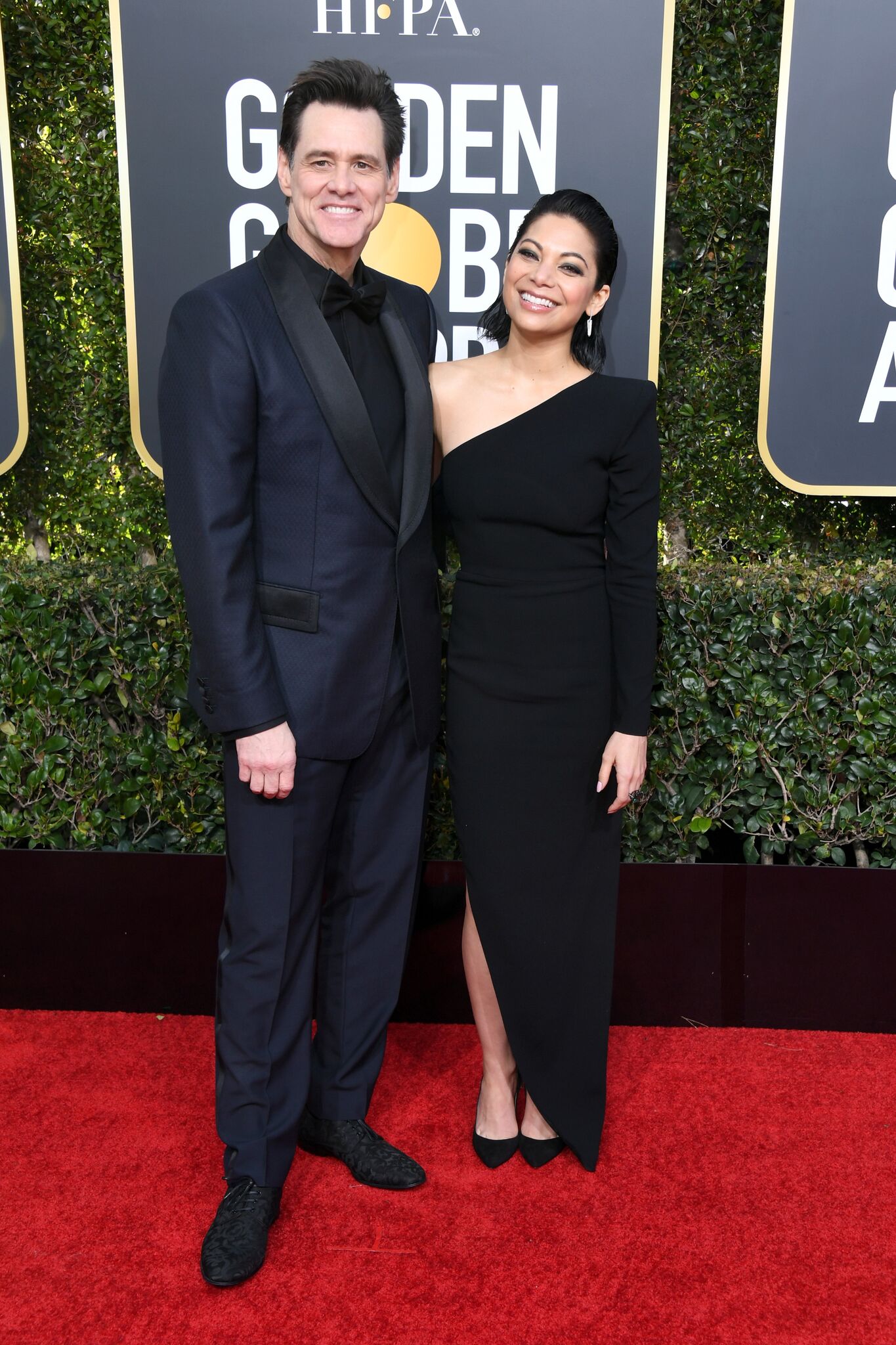 Jim Carrey and Ginger Gonzaga attend the 76th Annual Golden Globe Awards at The Beverly Hilton Hotel | Getty Images
13. Jim revealed that his character Joel in "Eternal Sunshine of the Spotless Mind" is closer to his personality when he's not "on." He added that the film made him reflect on his past relationships and what caused them to fail.
14. He auditioned to play Farmer Ted in "Sixteen Candles" but was beaten out by actor Anthony Michael Hall.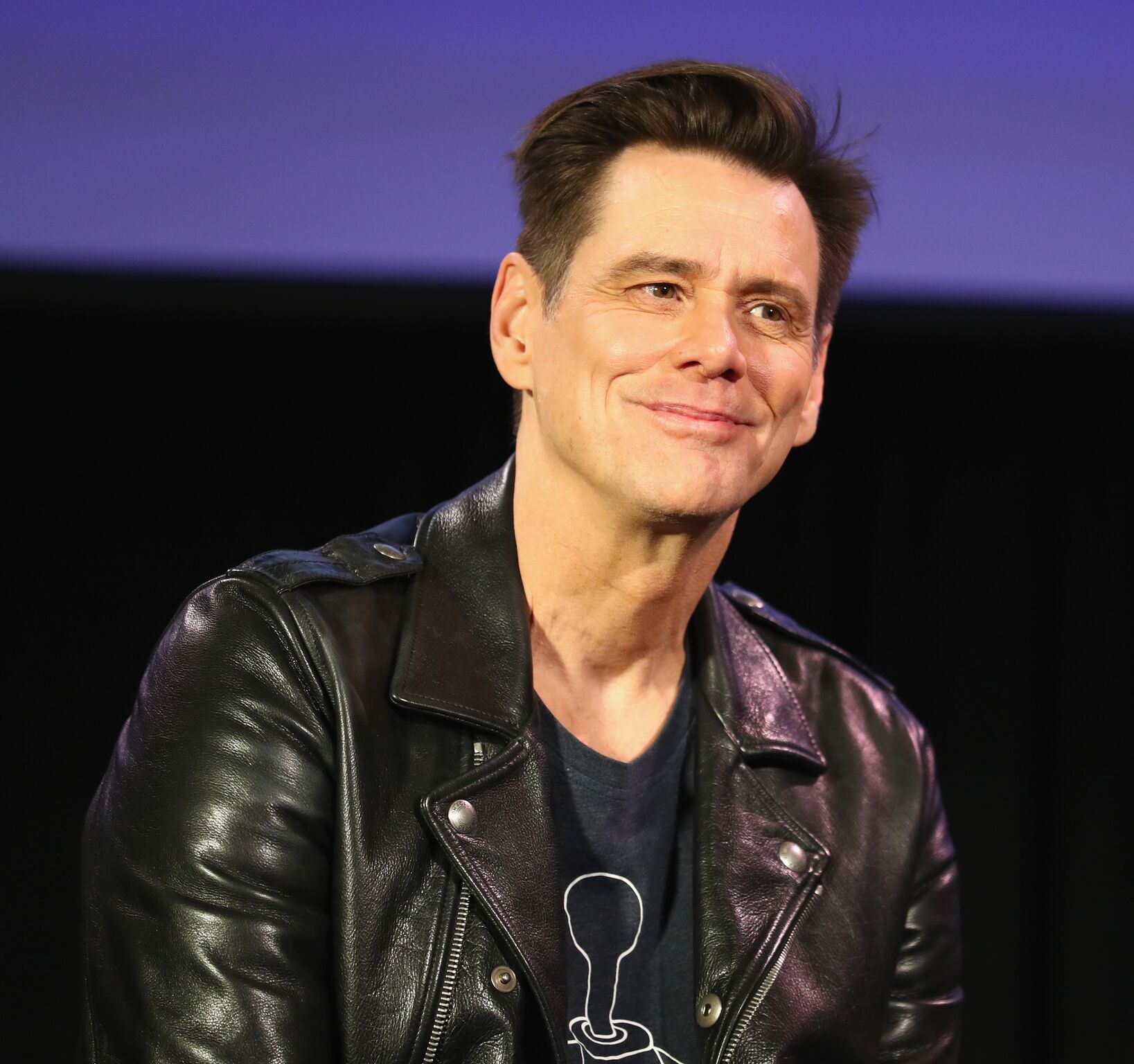 im Carrey attends 'Jim Carrey In Conversation with Jerry Saltz' during Vulture Festival Presented By AT&T at Hollywood Roosevelt Hotel | Getty Images
15. Jim suffered from depression in the 1980s. At the time he was struggling to make it as a comedian.
16. When Tupac Shakur was in prison Jim wrote letters to him to make him laugh. Tupac later revealed that Jim was his favorite actor.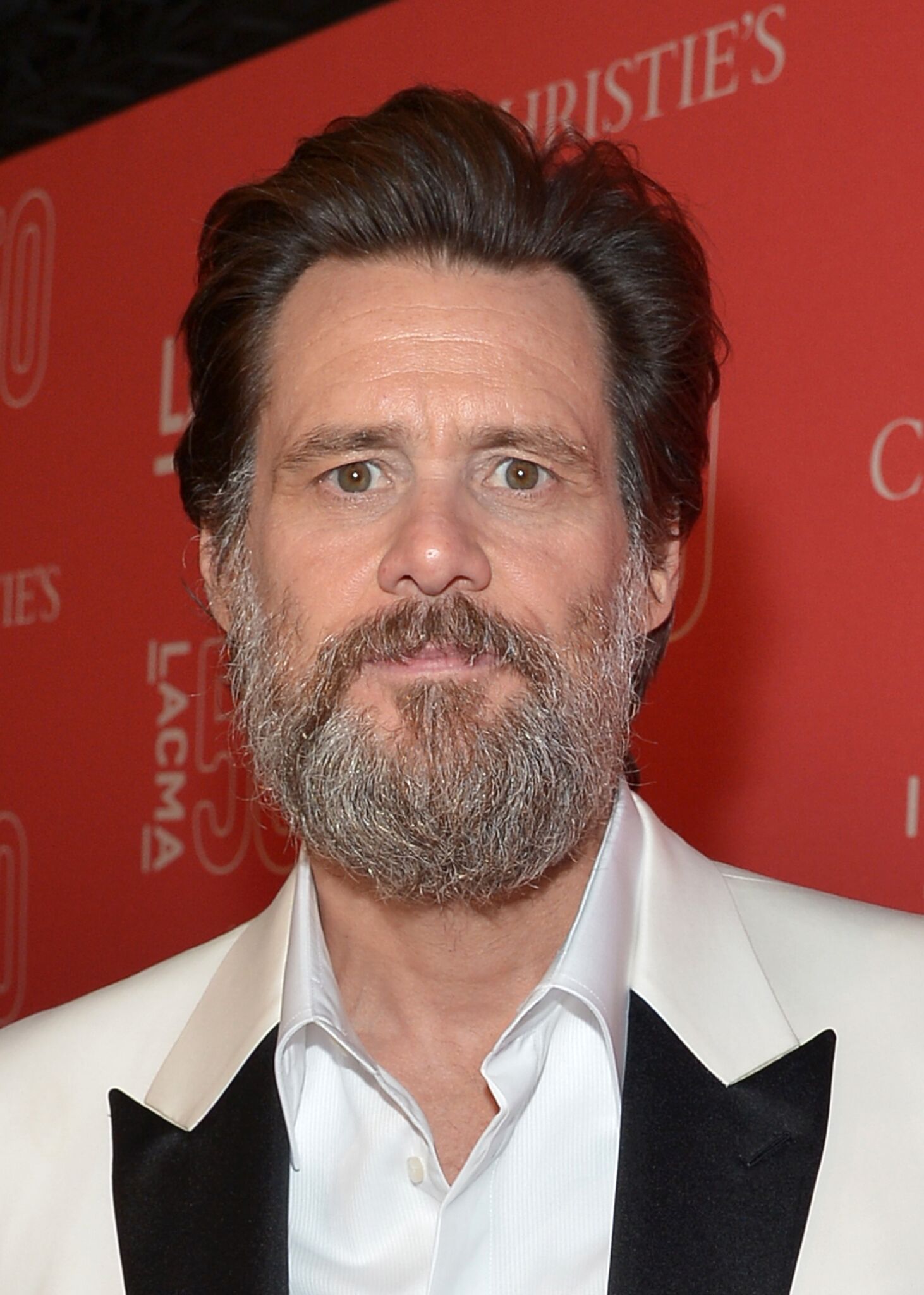 Jim Carrey attends the LACMA 50th Anniversary Gala sponsored by Christie's at LACMA | Getty Images
17. He bought a Harley Davidson motorcycle with a vanity license plate saying, "NO TAG" as a joke. However, he received numerous traffic tickets in the mail meant for other people because police officers write "no tag" in the license plate number slot on the ticket when the offending vehicle has no license plate.
18. Before dropping out of school, he was a straight-A student until he dropped out.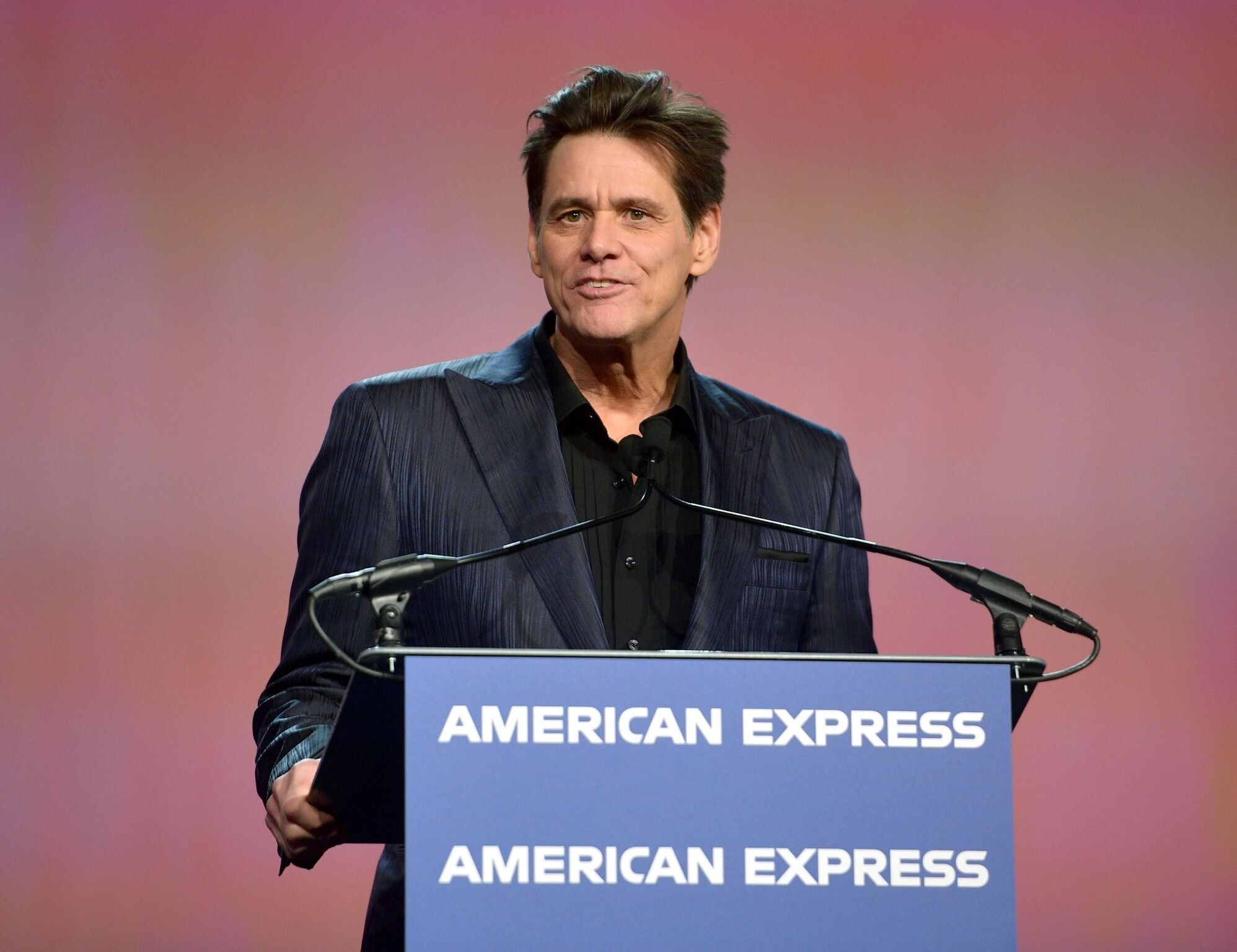 Jim Carrey presents the Vanguard Award onstage at the 30th Annual Palm Springs International Film Festival Film Awards Gala at Palm Springs Convention Center | Getty Images
19. Him and his girlfriend Jenny McCarthy attended Tom Cruise and Katie Holmes's wedding.
20. He is Nicole Kidman's best male friend according to her.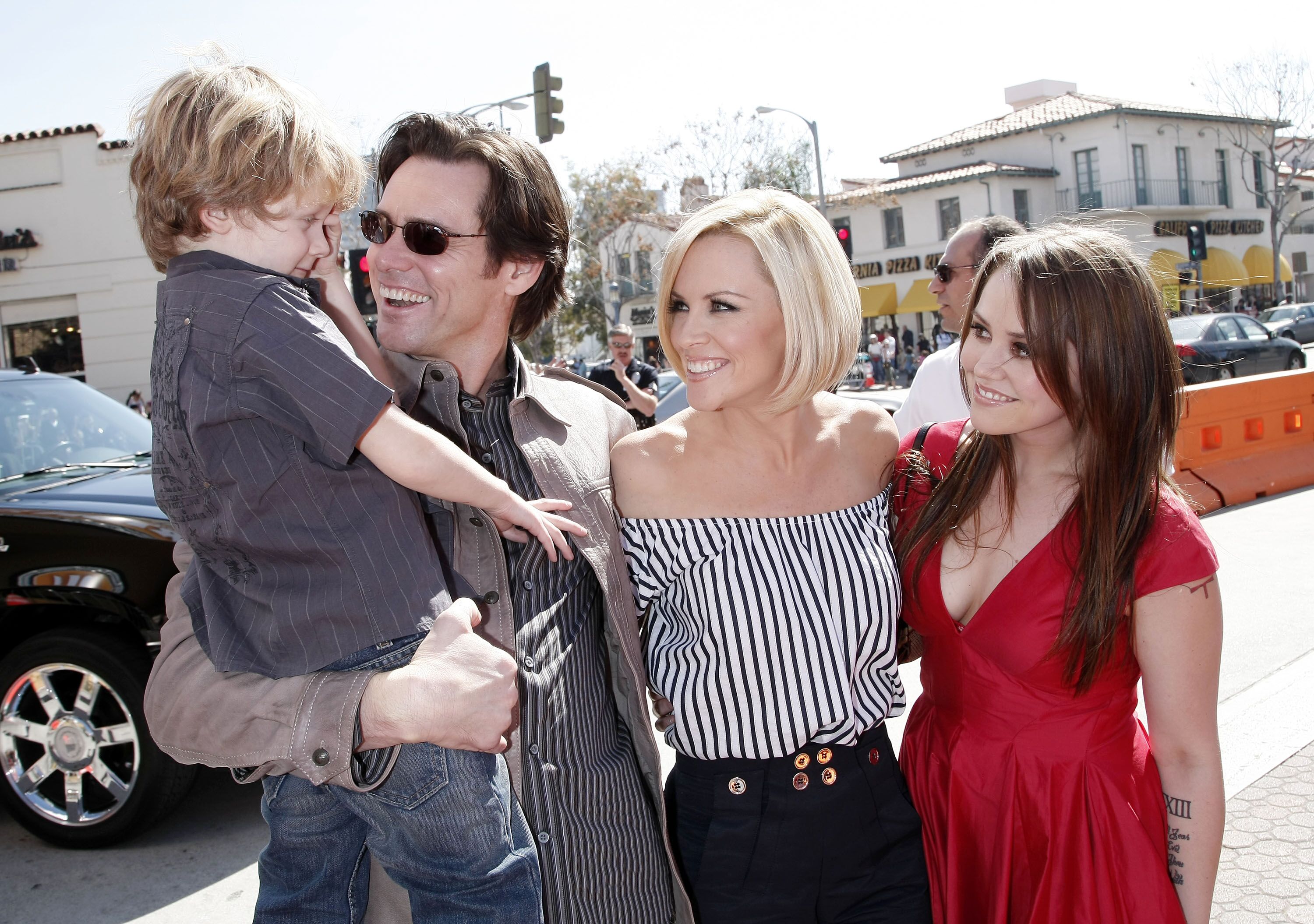 Evan Asher, son of Jenny, actors Jim Carrey, Jenny McCarthy and Jim's daughter Jane Carrey at the world premiere "Horton Hears a Who!" | Getty Images
21. Jack Nicholson once referred to Carrey as the "Jack Nicholson of the next generation".
22. He was a Royal Canadian Sea Cadet when he was a child.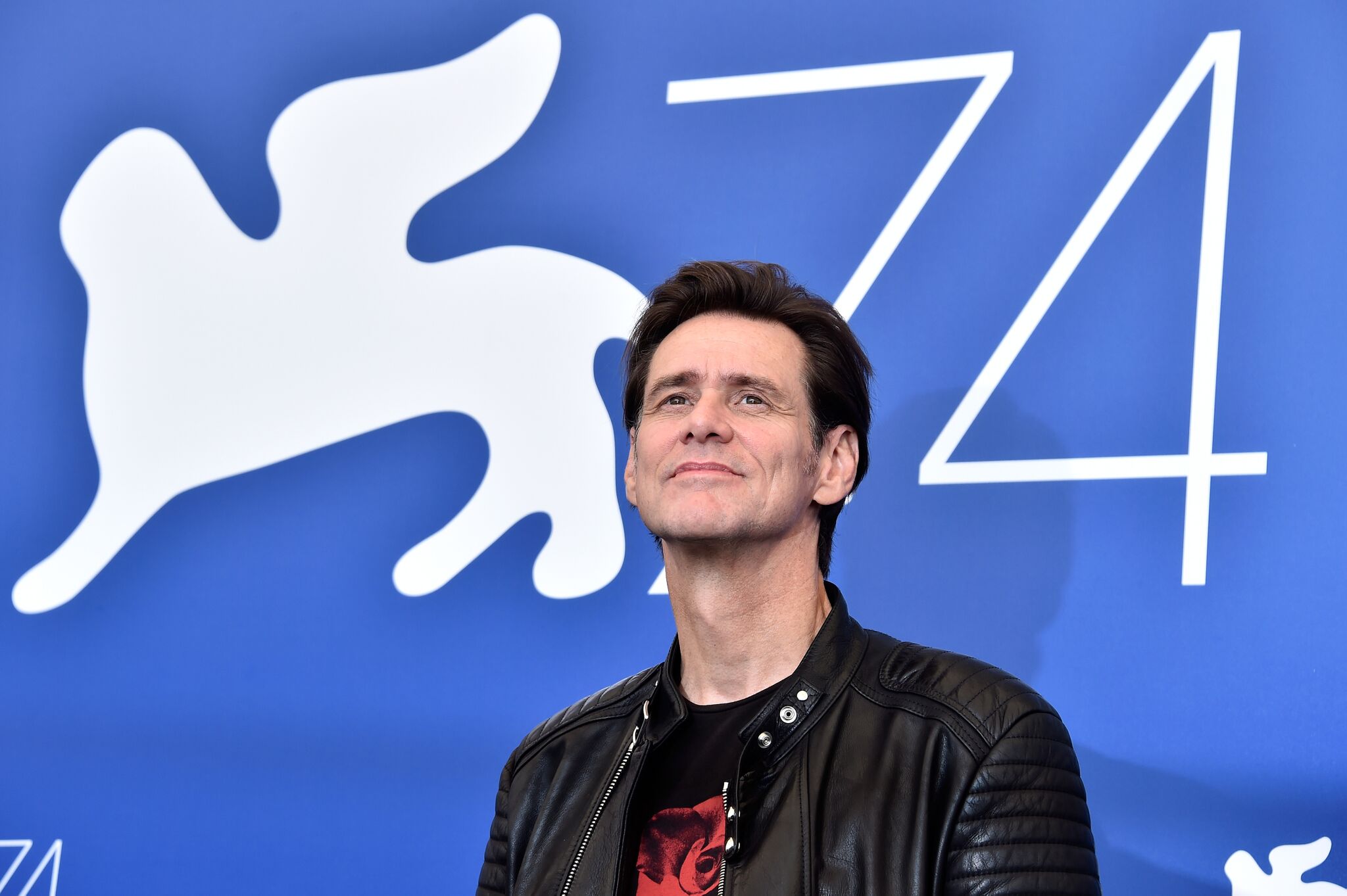 Jim Carrey attends the "Jim & Andy: The Great Beyond - The Story Of Jim Carrey & Andy Kaufman With A Very Special, Contractually Obligated Mention Of Tony Clifton" photocall | Getty Images
23. He was 48 when he became a grandfather for the first time. His daughter Jane Carrey gave birth to her son Jackson Riley Santana on February 26, 2010.
24. According to Biography, in 1983, Jim wrote a cheque for $10 million dollars to himself. He post-dated 10 years later in the hopes that he would be able to cash it in by then. Jim later revealed he put the cheque in his father's pocket when he passed away.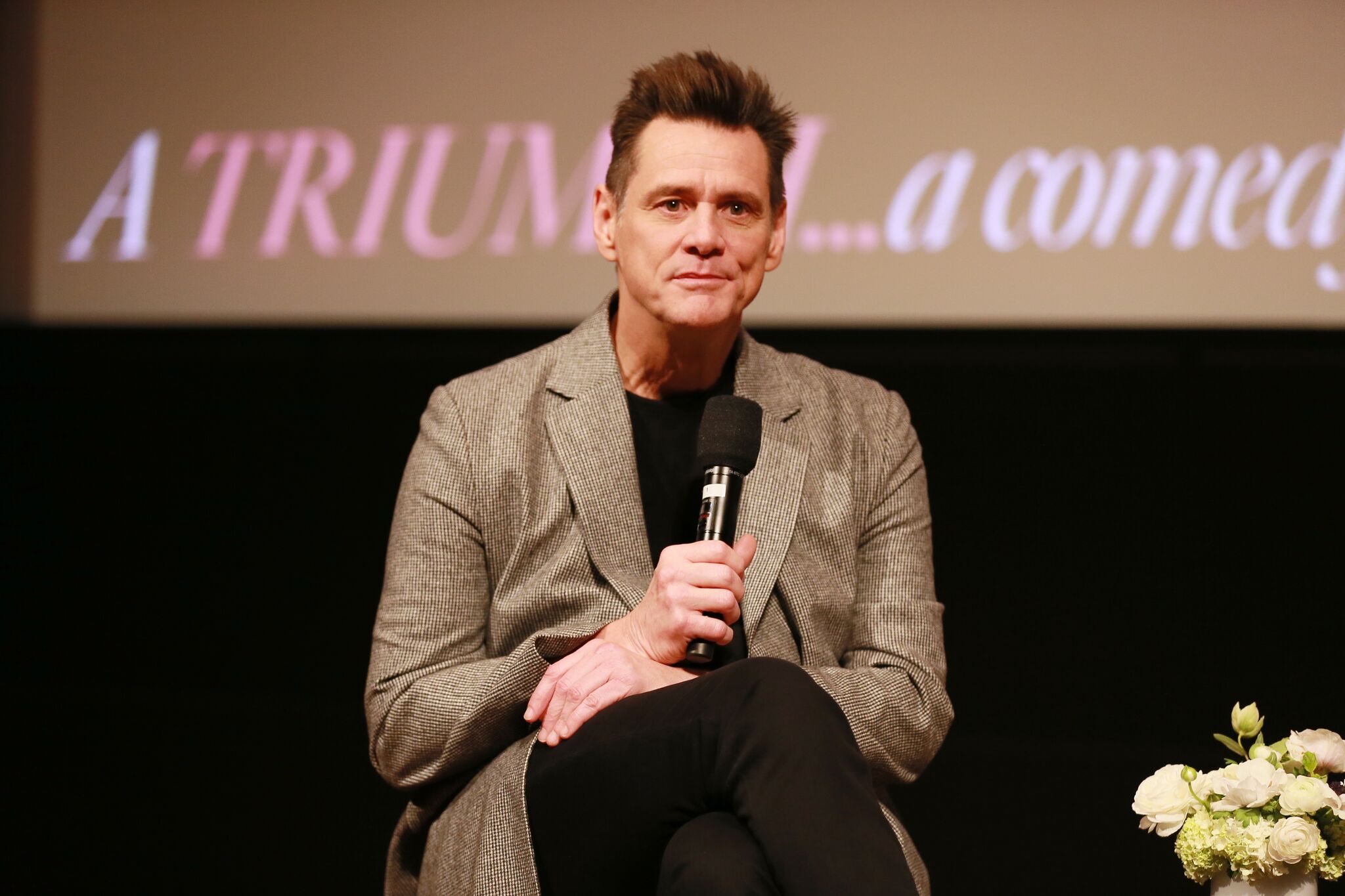 Jim Carrey attends For Your Consideration Screening Of Showtime's "Kidding" at Linwood Dunn Theater | Getty Images
25. Carrey is a lifelong fan of the Pink Panther movie series. His favorite character is Inspector Clouseau's helper Cato.
Please fill in your e-mail so we can share with you our top stories!