AGT: Kodi Lee Posted Pics with 'Bleeding Love' Singer Leona Lewis Right before the Show Finale
'America's Got Talent' has crowned singer, Kodi Lee the champion for season 14. Just minutes before the show he shared a picture with fellow performer, Leona Lewis.
Kodi Lee was destined for greatness the minute he hit the stage with his first performance on "America's Got Talent." Lee, who is blind and autistic revealed that he has used music from a young age to express himself. 
The votes are in!

Your new #AGT winner is... pic.twitter.com/DI8mnBjliI

— America's Got Talent (@AGT) September 19, 2019
Audiences first met him when he auditioned for the show, performing Leon Russell's "A Song for You." The tear-jerking performance earned him the golden buzzer from judge, Gabrielle Union.
Weeks later, sitting back stage for the last time, she shares a picture with fellow performer, Leona Lewis. In the caption he writes:
"Omgoodness! #AGTFinale starts in less than 30 minutes! Watch on NBC and see me get to perform with the amazing and beautiful @leonalewis! #heckyeah #love #changetheworld"
His inspiring story and tear-jerking performances have fans celebrating Lee making it to the season finale.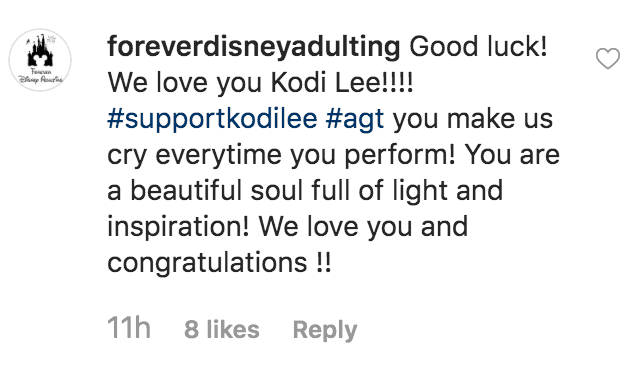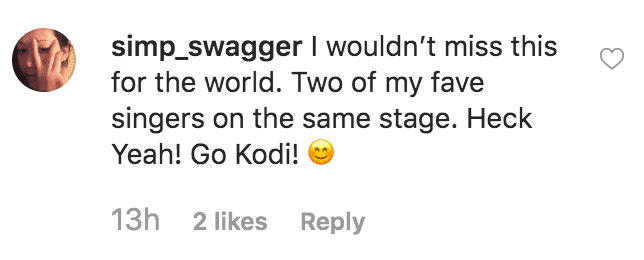 For his final performance he sang Freya Ridings's "Lost Without You," a song he dedicated to his mother. Tina Lee has been an instrumental part of his journey on show. Before and after each performance she is always by her son's side.
Continuing the trend of memorable performances, he was joined on stage by Leona Lewis and they performed a duet to the song "Somebody to Love." She shares a picture from their rehearsal saying:
"Rehearsals with @Kodileerocks#AGTfinals@AGTnot long now"
Rehearsals with @Kodileerocks #AGTfinals @AGT not long now ✨ pic.twitter.com/bVLweMJUs0

— Leona Lewis (@leonalewis) September 18, 2019
Unlike his fellow judges, like Union, who was immediately blown away him, Simon Cowell had his doubts that Lee could withstand the fierce competition amongst the other contestants. At the finale, Cowell has changed his tune, saying:
"Everybody rooted for him and he's probably one of the most popular winners we've had on one of these shows. He's got an amazing talent…The guy's just an absolute star. He's one of those contestants you're going to remember. You'll always remember that first audition." 
Now that he is the winner, Lee will receive $1 million and he will be headlining the "America's Got Talent," live show in Las Vegas.
His mother tells Good Housekeeping, he wants to use some of the money to buy his favourite grand pianos, in all possible colors. He is also looking forward to collaborating with other established artists.