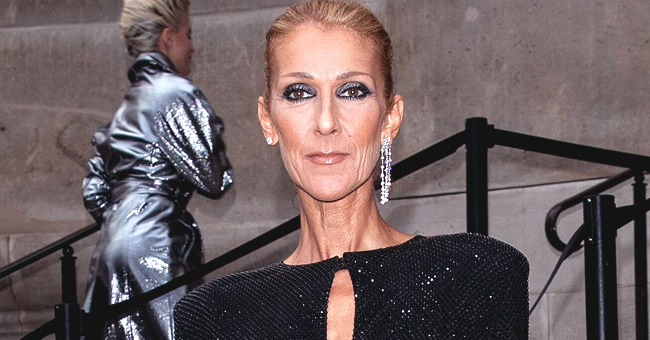 Getty Images
'Courage' Singer Céline Dion on Whether She Is Ready to Date Again after René Angélil's Death
Céline Dion, the iconic singer, talked about her thoughts on dating again after her long-time love and manager, René Angélil, passed away. She mentioned the things she missed being single to Sheinelle Jones from "Today."
Dion has sold more than 250 million albums worldwide and is on the verge of releasing a new English album after the death of Angélil in January 2016.
The couple shares three kids together, René-Charles, 18, and 8-year-old twins Nelson and Eddy.
DION'S THOUGHTS ON DATING AGAIN
During the exclusive interview with "Today," Dion mentioned that she is not quite ready to get into the dating game yet.
"I don't date. I'm not ready to date. I'm very lucky and happy to have so many people in my surrounding to make me — they make me laugh," she told the outlet.
ANGÉLIL'S LAST TEXT
Dion recalled the last exchange they had before his tragic passing. "He called me before a show and give [sic] me a little message: 'I love you,'" she said of her last talk.
"And when I came home that night, it was very, very late ... And I didn't want to come and wake him up to give him a kiss," she said before adding that Angélil was gone the next morning.
DION'S COURAGE CAME FROM ANGÉLIL
Her new album is named "Courage," which couldn't have been named better, is her first English album without her better half.
"When I say without René, without René physically because Reneé will always be part of me," she said of her husband's absence. "You know, it's life, and I know that right now, the courage that I have, he has given it to me all my life."
DION MISSES HAVING A PARTNER
The "My heart will go on" singer mentioned that she does miss having a partner in life. "I miss to be touched. I miss to be hugged. I missed to be told, 'You're beautiful." she said.
"I am so much (about) love, you know — with my fans and my children and my family. And I feel that love, and it keeps me going. But love, love, love, love, love — the true love, the romance, the romantic love — is not present. But it's OK."
"I miss what a boyfriend and I miss what a husband would do," she concluded. Though the singer admitted to not being ready to date again, she isn't out of the game of love yet.
Please fill in your e-mail so we can share with you our top stories!