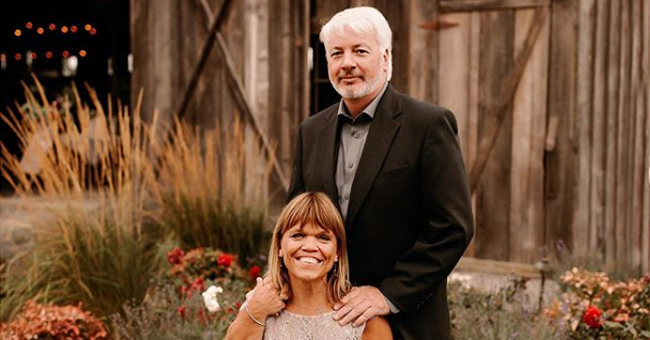 instagram.com/amyjroloff
LPBW Star Amy Roloff Posed with Chris Marek in Photos from Jacob's Wedding & Fans Weighed In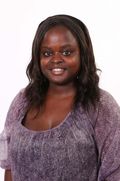 Star of 'Little People, Big World,' Amy Roloff attends her son's wedding with her boyfriend, Chris Marek. Fans weigh in on the wedding pictures and question their relationship.
Amy and Matt Roloff just achieved a major milestone as parents; their youngest child just got married, on September 12. This makes it the fourth wedding they have hosted at Roloff Farms, for their children. Sharing a picture from the wedding, Matt writes:
"Congratulations to our youngest son Jacob and his beautiful new wife Izzy. What a fun evening celebrating this perfect couple!! #morephotostocome #thelastkidismarried"
The Roloff's youngest son Jacob Roloff married his long-term girlfriend, Isabel Rock in a ceremony on a beach in Oregon. After they exchanged vows, the wedding reception was held at Roloff Farms.
Amy and Matt, who have been divorced since 2016, both brought their significant others to the wedding. Matt is dating Caryn Chandler and Amy has been with Chris Marek for 3-years. Sharing pictures with her family and a few with Chris, Amy says:
"Just a few more photos from the celebrating the love of Jacob and Isabel from their wedding. I'm so blessed. It was a beautiful wonderful day a beginning of a life long journey together. ?????. #amyroloffssecondact #rockandroloffwedding #moniqueserraphotography"
Since the wedding, Amy's post has received over 100 000 likes. Many fans commenting with congratulatory messages to Amy and other's responding to how much they like Amy's dress.
Among the negative comments, some fans criticized Amy's shoes, saying the shoes were not appropriate for the occasion and some directed their comments to Chris, suggesting that he is not happy.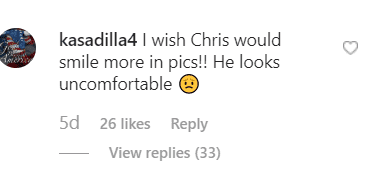 Fan thinks that Amy Roloff's boyfriend, Chris Marek does not look happy with her at her son, Jacob's wedding | Source: instagram.com/amyjroloff

Fan thinks that Amy Roloff's boyfriend, Chris Marek does not look happy with her at her son, Jacob's wedding | Source: instagram.com/amyjroloff
Amy admits that she is happy in her relationship Chris, but won't be walking down the aisle anytime soon, she explains:
"I would definitely love to get married one day. But it's not something that I'm intentionally pursuing."
Unlike Matt, who immediately posted pictures of himself with Caryn on Instagram, Amy initially only posted pictures with her immediate family.
It is reported that many fans began to speculate that Chris didn't attend the wedding, and Amy possibly shared the pictures with Chris, days later to silence her critics. However, the bold move received more backlach about her relationship.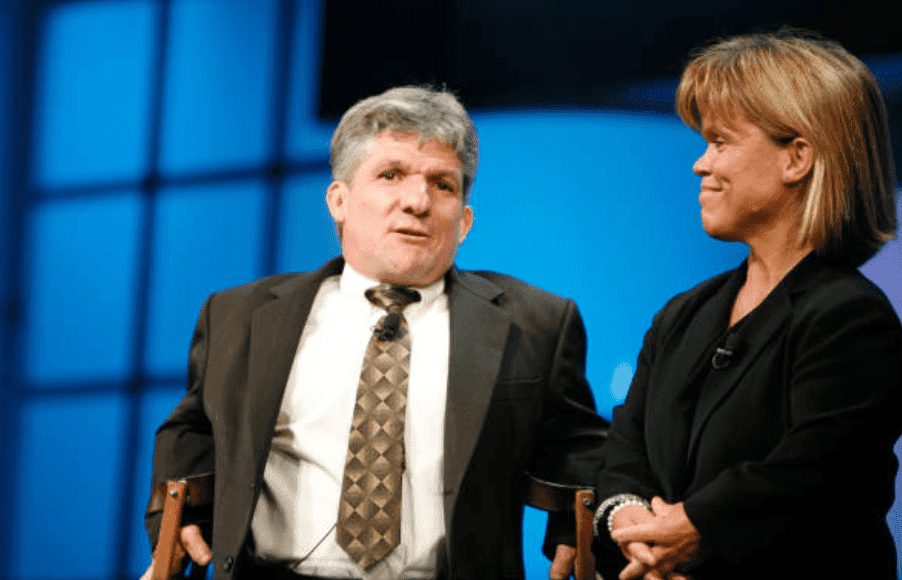 "Little People Big World," Matt Roloff and Amy Roloff speak at Discovery Upfront event, on April 23, 2008, in New York City | Source: Getty Images
Since making their new relationships public, the two couples have faced a lot of criticisms from their fans about Caryn and Chris.
It seems that the Roloff children have blended well with their parent's new partners but their loyal fans appear to be taking the divorce a lot more personal than the family.
Please fill in your e-mail so we can share with you our top stories!