Man Sparks Debate after Asking If He Should Notify His Estranged Half-Brother When Dad Passes Away
A man sparked a heated debate on Reddit after asking the users whether he should tell his half-brother about the death of their father or not.
A Reddit user named "u/AITAtaway1" sparked a heated debate online after he shared his story of how he does not want his estranged step-brother to know about their father's death.
According to the user, his mother had a 7-year-old son from her previous marriage before she married his father and had him.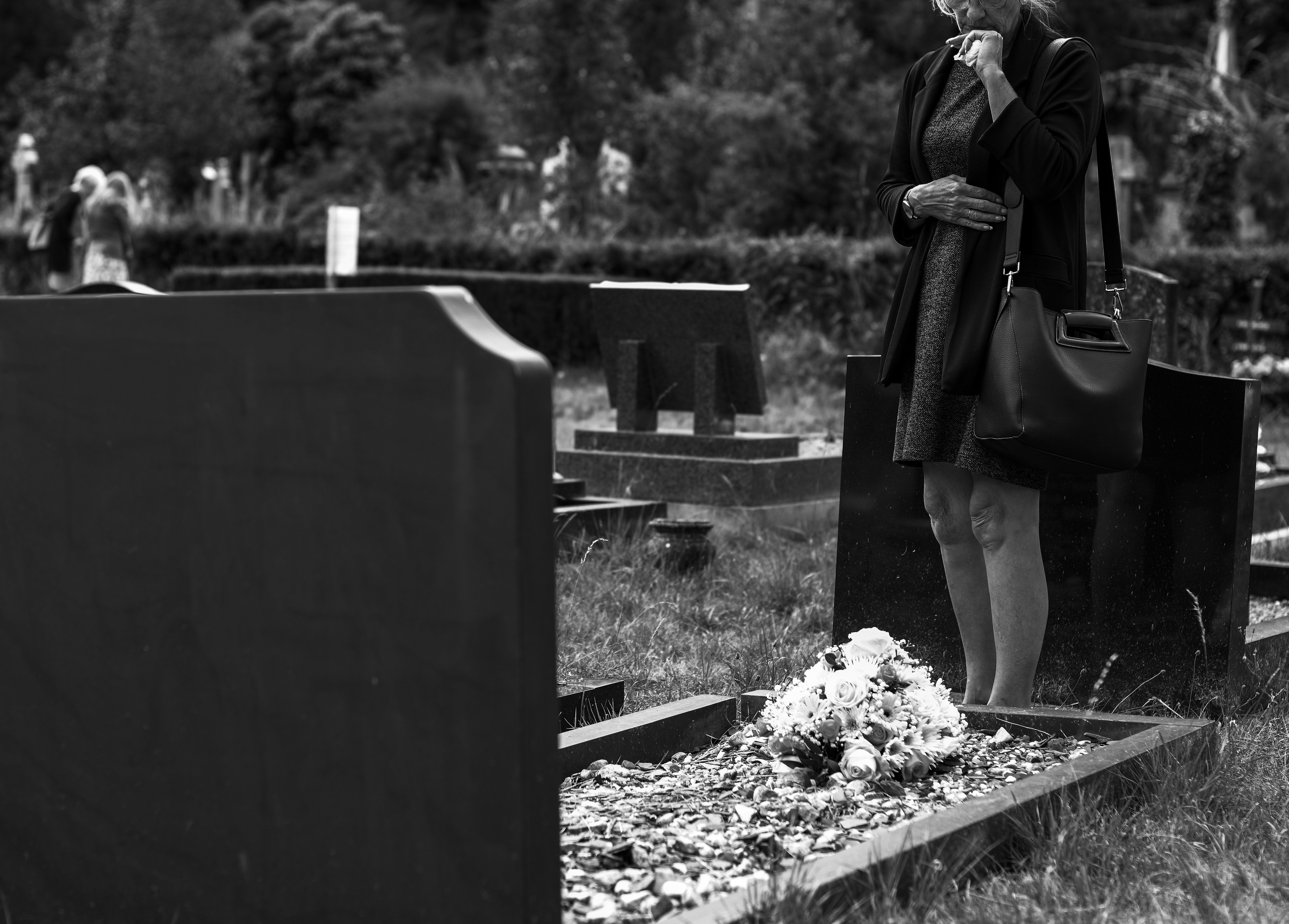 THEIR ESTRANGED MOTHER
After a year of marriage, his parents got divorced. His mother left him and his step-brother with his dad. 
Years passed and the dad took care of both his sons. However, the older one became a drug addict by the age of 13. 
As the user's older brother struggled with addiction, their father did everything he could to help him. From paying for his rehab to watching out for him when he got in trouble, their father was there for him no matter what.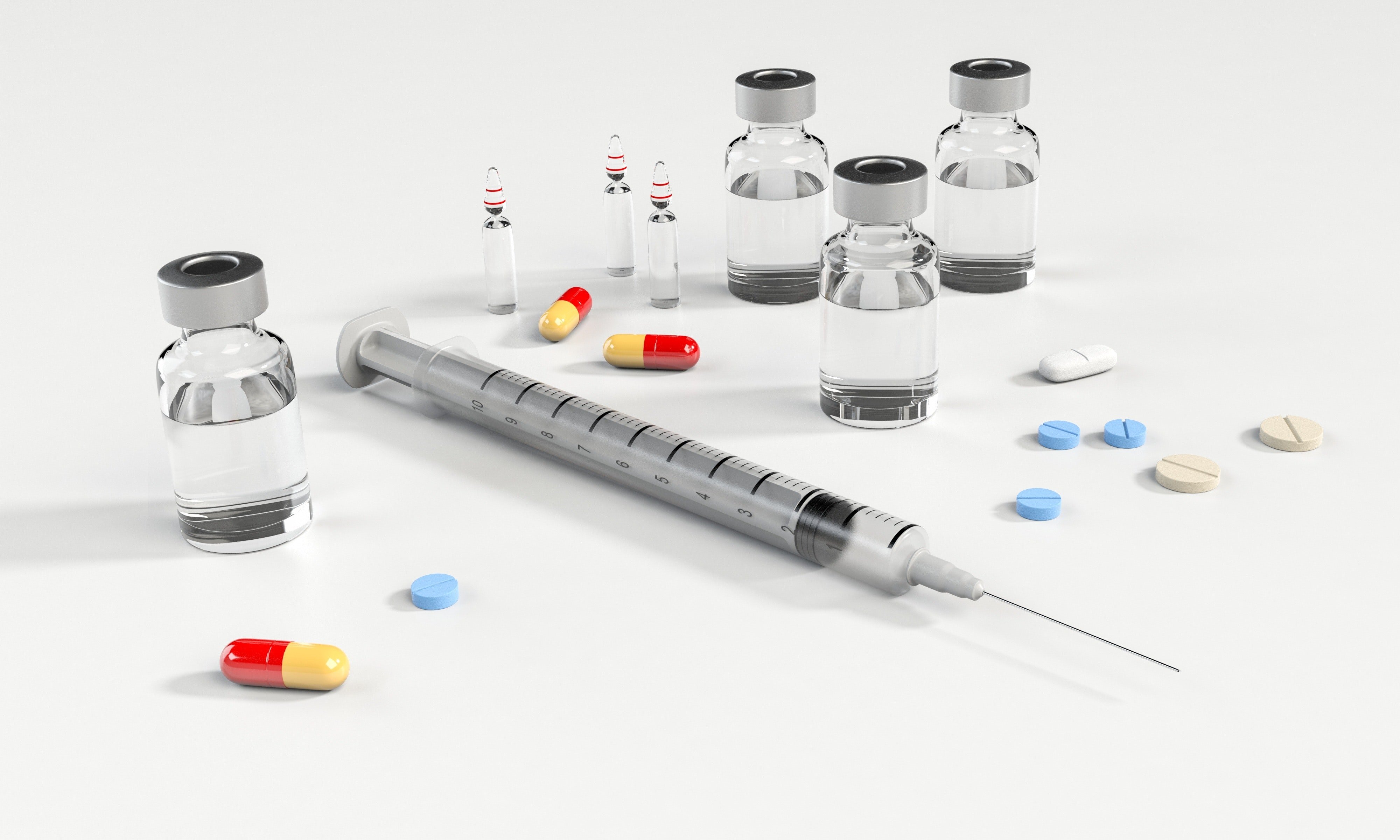 THE STEP-BROTHER LEFT
Eventually, the user's step-brother left and became estranged with his family. After 6 years, he came back home to let his family know that he was clean and was planning to live with his mother far away from the states.
It was heartbreaking for the man's father to see him leave after all he had done for him. 
The user's father got seriously sick one day, By that time, it had already been 10 years since his step-son left.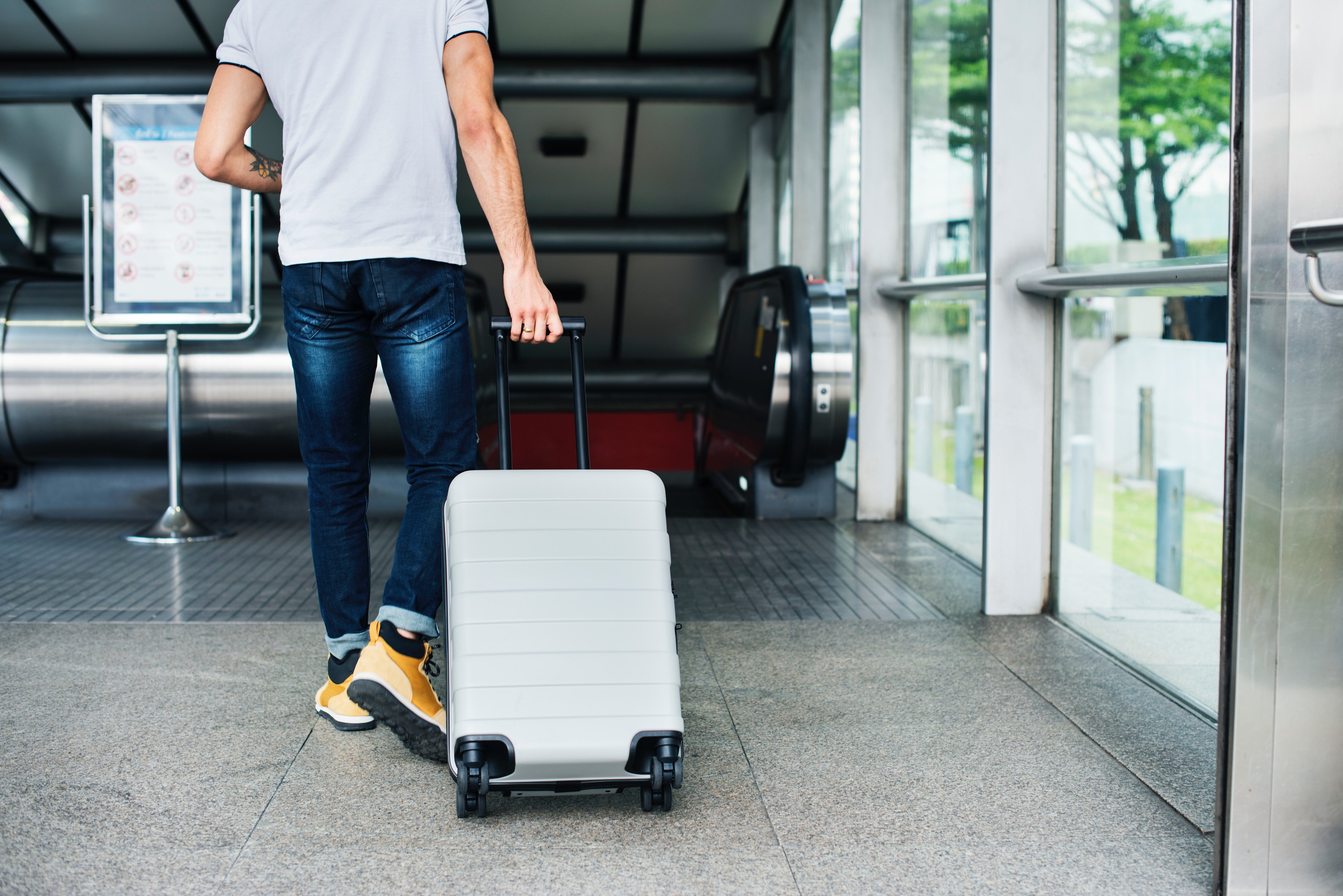 REDDITORS REACT
After his death, the user contemplated whether he should tell his step-brother about it. When he shared his story including the dilemma he was facing.
Other Reddit users swarmed the comment section to debate over the matter.
A Redditor named "PartyCat78" took the OP's side, suggesting that the user should respect his father's wishes. 

Another user named "NoIDoNotHave3Legs" agreed that he shouldn't tell his step-brother about his father's death.

Some fans thought that he should go ahead and inform his step-brother about their father's death. 
A user named "oklutz" opined that maybe the Op's father did not tell him the whole truth.

Another user named "Bubbilility" shared their own story of how they regret not having a chance to see their dad before he died.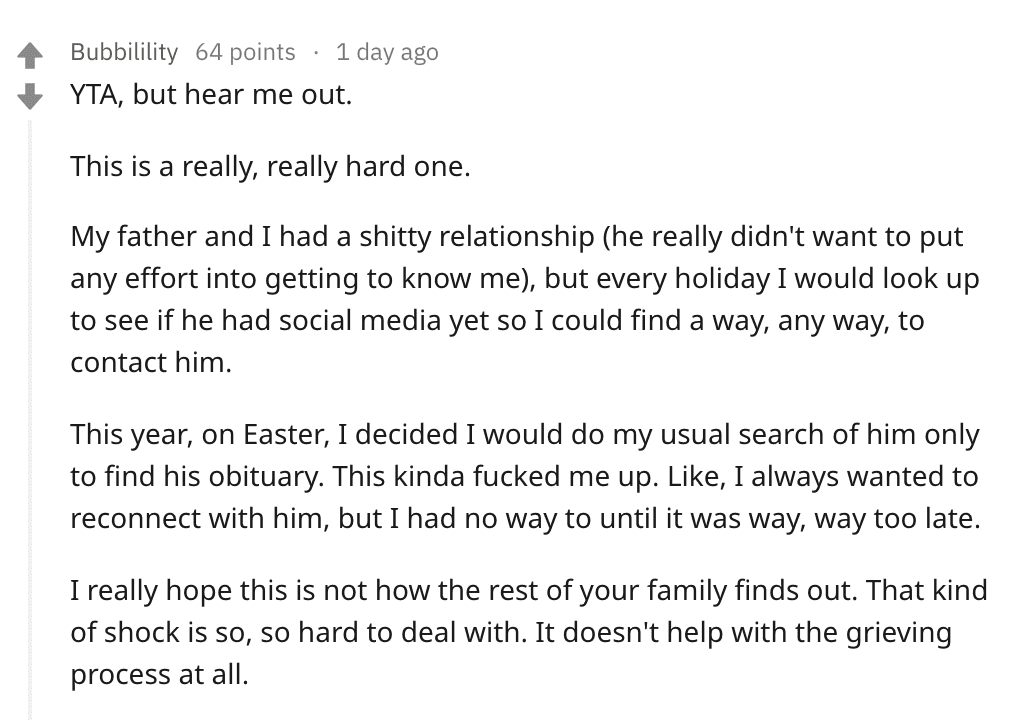 Here's another story of how a man sparked debate on Reddit after he shared his story of how he kept his father's love child a secret.