AGT Winner Kodi Lee, Who Is Blind & Autistic, Revealed What He'd Do with the $1 Million Prize
On Wednesday's finale episode of "America's Got Talent" the overall winner of the $1 million cash prize was announced as Kodi Lee! The star revealed exactly what he intended to do with his winnings.
For the two-part finale of "America's Got Talent (AGT)" Kodi Lee, 22, a blind and autistic contestant had the chance to share what he would do with the $1 million prize money if he won. He shared: "I will buy lots of grand pianos in every color."
Kodi, a vocalist who plays the piano, impressed the judges and audience with his final performance singing a rendition of "Lost Without You" by Freya Ridings. The star moved judges Simon Cowell, Gabrielle Union, Julianne Hough, and Howie Mandel.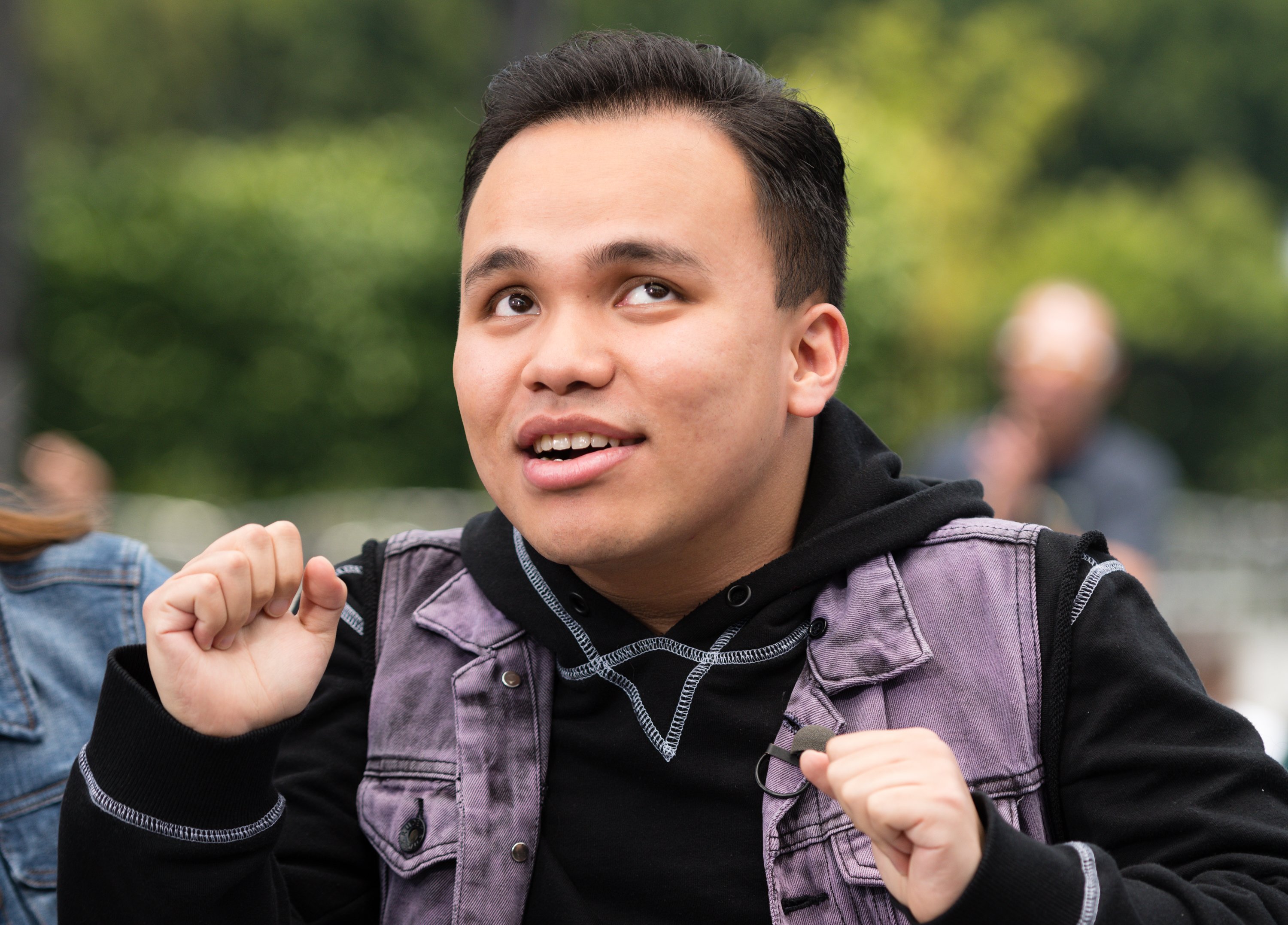 KODI MOVES AGT JUDGES
They all got up and gave him a standing ovation with the audience after he finished his performance. Afterward, Union was teary-eyed as she sang his praises.
She said: 
"Kodi has changed the world. He changes every room he enters. And when he said, 'I would be lost without you,' I think the whole world would be lost if we had not found Kodi Lee."
Cowell who had his eyes closed during the performance to allow the music to wash over him agreed with Union saying: "[That was] one of the most beautiful things I've ever, ever heard." He added: "That was as good as I've ever heard."
SINGER GETS TO PERFORM WITH LEONA LEWIS
The rising star also had the chance to meet and perform with Leona Lewis. Before the finale aired, the fan-favorite took to Instagram to share a photo with the singer; revealing how star-struck he was.
He captioned the post writing: 
"Omgoodness! #AGTFinale starts in less than 30 minutes! Watch on NBC and see me get to perform with the amazing and beautiful Leona Lewis."
WINNING THE GOLDEN BUZZER
Kodi showed his star qualities from the moment he took to the stage guided by his mother, Tina Lee, for his audition. At the time, he left everyone in awe as he took his place behind a piano and sang "A Song For You" by Donny Hathaway.
The first sign that he was going far was when he received the Golden Buzzer from actress Union. The actress stated: "Every time he hits the stage he wins. Every time he hits the stage, the world wins."
FAN APPRECIATION & WINNING AGT
Before the finale aired, Kodi took a moment to appreciate his fans by posting a heartfelt message on his Instagram. He wrote: "From the bottom of my heart thank you to everyone who has followed me along this journey!!!! All of your love and support means the world to me!!!"
Season 14 of "AGT" was star-packed with incredible performances by Cher and Billy Ray Cyrus, among others. It's no surprise that the fan-favorite stole many hearts and votes by being announced as the season's winner! 
Guess who's going to have a home filled with pianos!