Presidential Advisor Ivanka Trump Is Elegant in Black & White Suit at Youth Sports Strategy Launch
Ivanka Trump, during the opening of the National Youths Sports Strategy, stunned in an elegant striped black and white suit, which she paired with comfortable footwear.
As a former model and clothing brand designer, Ivanka Trump, is well versed in the school of fashion.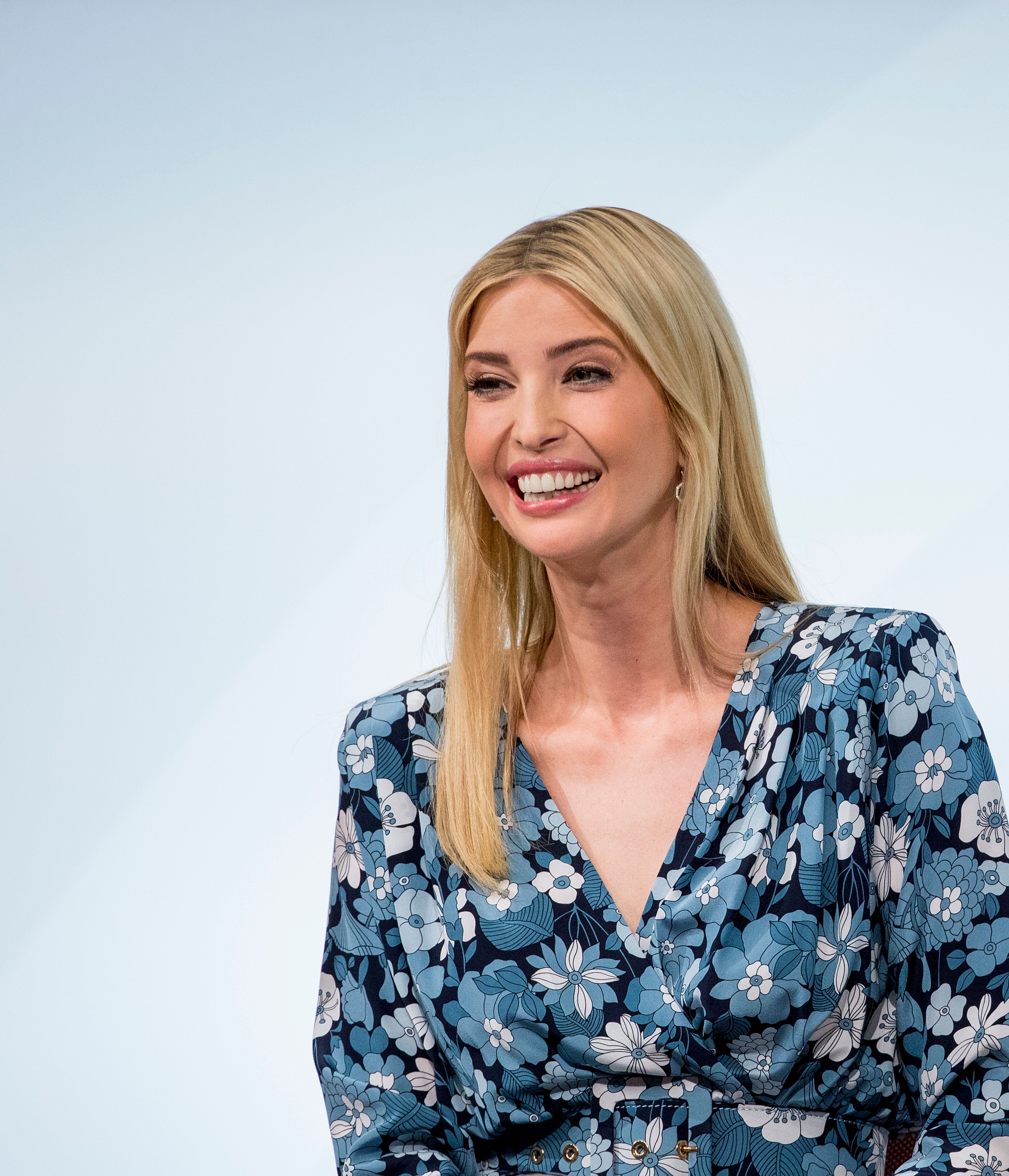 During the opening of the first National Youth Sports Strategy, the First Daughter, looked elegant in a striped black and white trouser suit, with a button design.
Ivanka shared photos from the event on her Instagram account, and she paired the fashionable outfit with white sandals with thin black straps. She parted her newly cut hair in the middle and wore minimal jewelry.
The National Youth Sports Strategy is an initiative of President Donald Trump led government; it focuses on improving sports participation among young people.
Ivanka stated during her speech at the event which held at Fort Dupont that sports participation is very vital in youth development.
She said, 
"It leads to higher graduation rate from high school, higher completion rate from college, [Increased] wages, and increase youth sports participation in the United States." 
The strategy is giving out $6.7 million to 18 organizations in 13 states.
A day earlier, the White House senior adviser, who recently had a scare when her daughter, Arabella, hit her head while playing, was at the third American Workforce Policy Advisory Committee meeting at the Boys and Girls Club in Washington D.C. 
On her way to the meeting, Ivanka got photographed dressed in a white and black polka dot dress that costs about $3,300 from Prada. She paired the outfit with white stiletto heels and a tote bag of the same color from her defunct eponymous fashion line.
The mom-of-three seem to favor polka dot designs. In June she wore a polka dot inspired outfit to the round table meeting with President Trump and former British Prime Minister, Theresa May, during their state visit to the U.K. 
 Ivanka looked stunning in it, and with her elegant fashion choices, she has cemented her place as a style icon to emulate.