KKW Beauty Mogul Kim Kardashian Shows off Her Adorable 'Babies' in New Home Video
Keeping Up With The Kardashians star, Kim Kardashian, took to Instagram to share a cute video of Saint and North cuddling with their mommy.
Kardashian has her hands full with four children, a makeup line, a shapewear brand, and law school but finds time to spend some quality time with her children at the end of the day. 
The makeup mogul posted a heartwarming video on Instagram featuring her three kids, Saint, North, and Chicago. 
KARDASHIAN'S POST ON INSTAGRAM
On September 20, the star posted a video of her cuddling with her children, and the kids looked absolutely adorable in it. 
The video started with Saint saying, "Hello Peanut" and North in the putting up two peace signs. The fans were left in awe of the cute family moment and expressed their love in the comments. 

The star pulled little Siant closer and smothered him with hugs and kisses while asking, "Are you a little peanut?"
"I LOVE YOU, MOMMY," SAY THE KIDS
As a three-year-old would, Saint said, "hello poopy" to the camera before the star encouraged him to say, "I love you, mommy."
The little bundle of joy put out his hands and showed how much he loved his mommy. The star held him and showered him with kisses and said, "Oh Oh my gosh, I've never seen someone love me so much."
"CAPICHE," GOES NORTH
Kardashian then brought her six-year-old daughter into the frame and asked her, "How about you, gorgeous girl, how much do you love me?"
North let out a cute smile with her lost front teeth and said, "Capiche." The young lady was paid a visit by the tooth fairy back in August. 
Little Chicago can be seen playing in the background while her brother, Saint, joins in. Kardashian's husband, Kanye and her 4-month-old son, Psalm, didn't make an appearance in the video.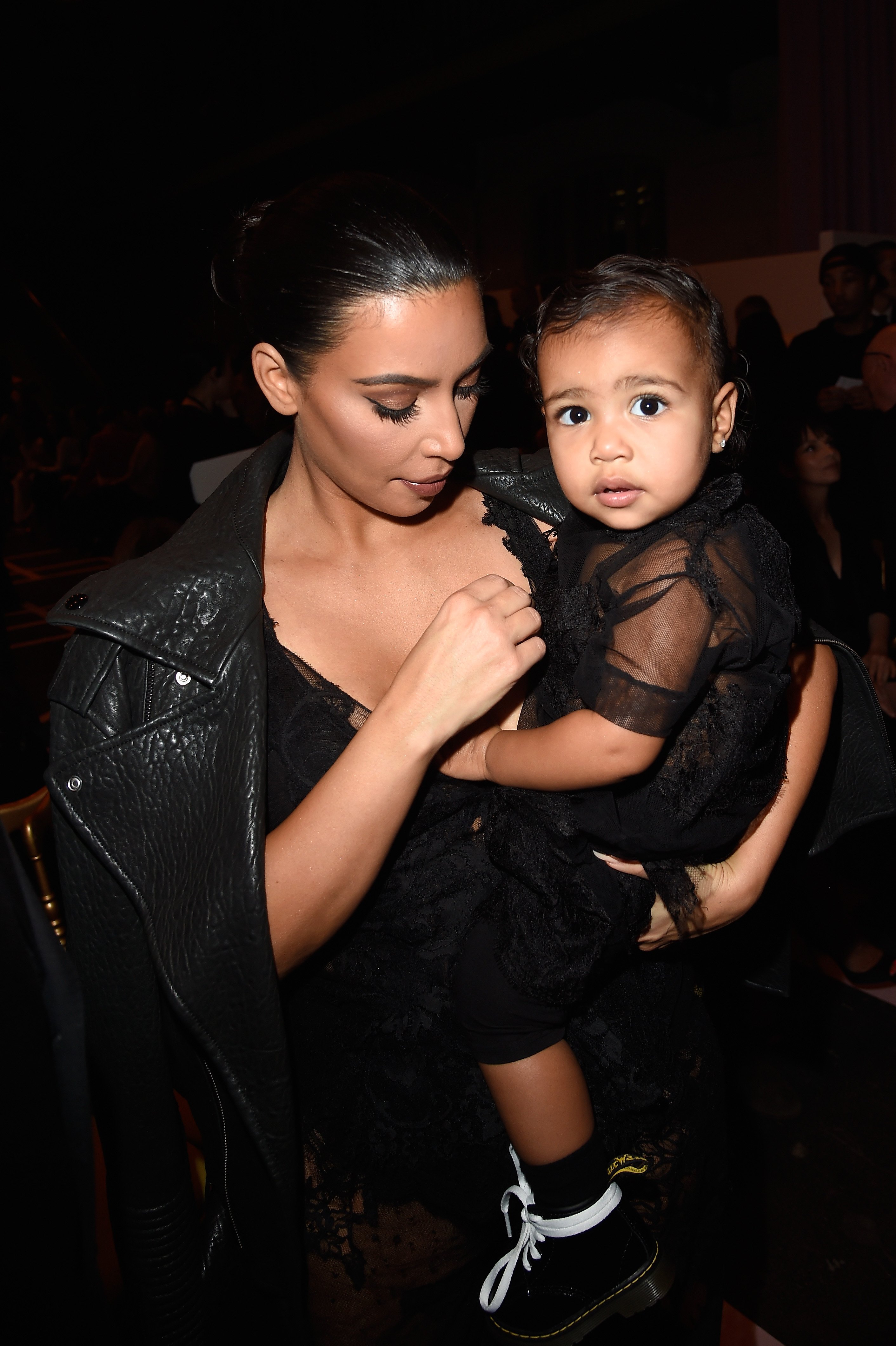 KARDASHIAN'S FAMILY IS COMPLETE
Kardashian appeared on a video interview for "Entertainment Tonight," and revealed how she's not going to have any more children.
"My two older kids used to fight a bit, and now since the baby's here, everyone gets along, everyone loves each other."
The star mentioned that the family has a new-found harmony, and four is the perfect number of kids for her.