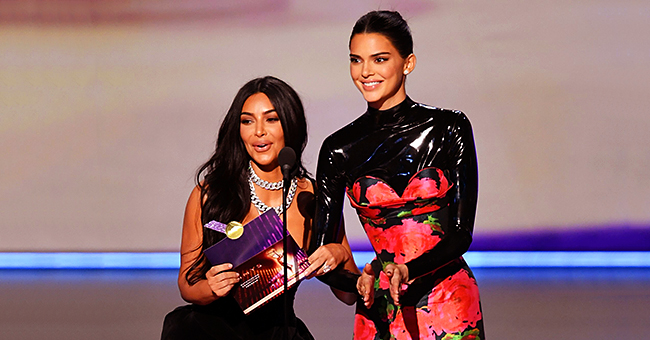 Kim Kardashian & Kendall Jenner Reportedly Mocked for Saying Their Family Tells 'Unscripted' Stories at Emmys

Kim Kardashian and Kendall Jenner got the biggest laugh of the evening at the 2019 Emmy Awards.
The high comedic point of the 2019 Emmy Awards, held at the Microsoft Theater, Los Angeles, on September 23, was inadvertently supplied by the Kardashian/Jenner clan.
The sisters were presenting the Emmy for Best Competition Program, and their introduction had the audience in stitches.
The sisters handed over the coveted Emmy to the winner, "RuPaul's Drag Race"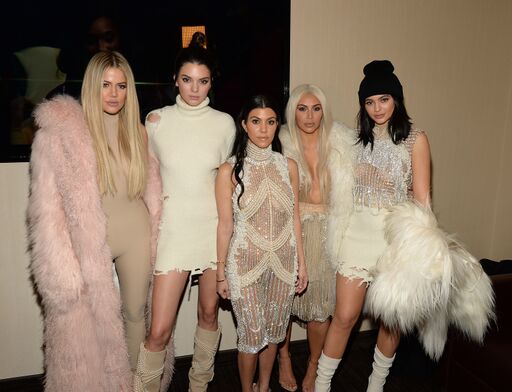 The Kardashian/Jenner girls at their 2017 Christmas party/ Getty Images
MOCKING LAUGHTER GREETED KIM AND KENDALL AT EMMYS
Kim and Kendall trooped onto the stage with the traditional envelope in hand, and as is customary, uttered a few words of introduction before announcing the winner.
"Our family knows first-hand how truly compelling television comes from real people, just being themselves," Kim said.
And that was when the Microsoft Theater erupted into laughter.
KENDALL CLAIMS "KEEPING UP WITH THE KARDASHIANS" IS UNSCRIPTED
Despite the laughter, a clearly upset Kendall went on with her part of the speech, claiming that "Keeping Up With The Kardashians":
"(is) telling their stories, unfiltered and unscripted."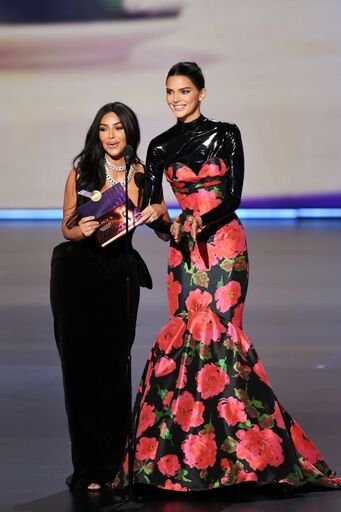 Kendall Jenner and Kim Kardashian at the 2019 Emmys/ Source: Getty Images
TWITTER REACTS TO INCIDENT
Twitter was flooded with posts by thousands of users, sharing the clip of the unfortunate moment again and again, and adding their own barbed comments.
"Did the #Emmys audience just laugh at Kim Kardashian? I don't think she was telling a joke," said David Onda (@David_Onda), an entertainment commentator.
SOME FANS DEFEND KIM AND KENDALL
Others found the audiences' reaction inappropriate and unpleasant, not to say cruel.
"Eeeek. There was a very loud laugh from the audience when Kim Kardashian was presenting. Laughing at her; not with her. It was uncomfortable (and, in my opinion, uncalled for) in the room. #Emmys," stated one comment.
KIM AND KENDALL HAVE NO COMMENTS
After the embarrassing moment, the sisters handed over the coveted Emmy to the winner, "RuPaul's Drag Race" and exited the stage.
Since then, neither Kim nor Kendall nor their representatives have emitted any comments or made any mention of the evening's incident.
Please fill in your e-mail so we can share with you our top stories!