Oprah Winfrey Had to 'Cancel Everything' after Visit to Emergency Room with Pneumonia
Oprah Winfrey spoke out about her recent health scare on "The Ellen DeGeneres Show," revealing that she had to "cancel everything."
Oprah Winfrey never stays in bed when she's sick, until a recent health scare made her stay at home, and cancel her plans.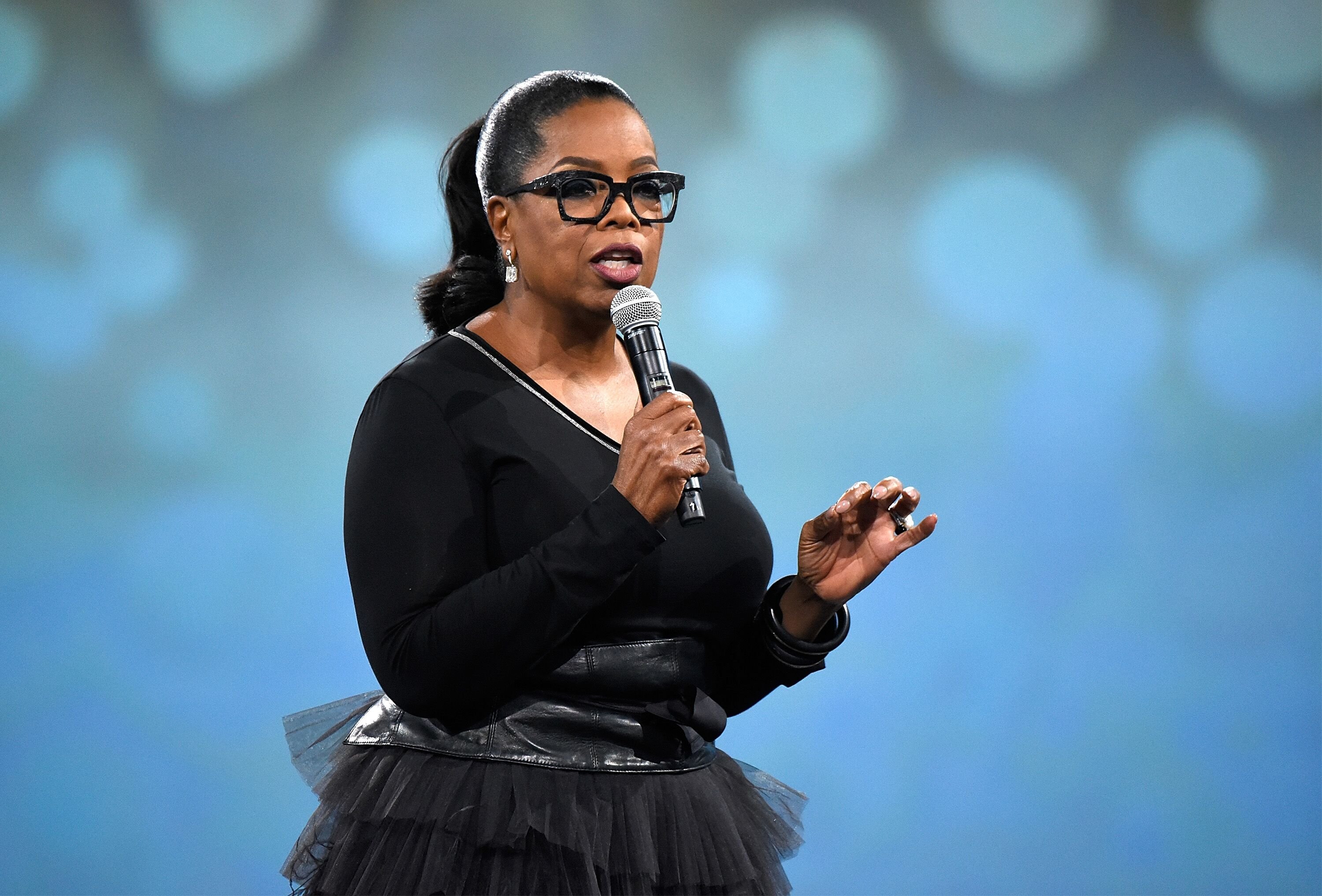 SHE THOUGHT SHE HAD A COMMON COLD
Winfrey opened up about it to Ellen DeGeneres on "The Ellen DeGeneres Show," saying,
"I just came back from overseas, and I thought I had a cold, but it wasn't a cold. I ended up in the emergency room, and they said I have pneumonia."
The media billionaire added that she went home with antibiotics, but after using it for one week without any changes, she went back to the hospital. A CT scan showed that Winfrey's condition had worsened, and she got directed to see a lung specialist.
SHE HAD TO CANCEL EVERYTHING
The former talk show host said the specialist whom she referred to as Dr. K, had a look that said something was wrong when he examined her. Afterward, the doctor looked at Winfrey and informed her sternly,
"You must cancel everything, and you can't fly for a month."
The media personality noted that she has never canceled anything, with DeGeneres interjecting, 
"Not even when you are sick."
After drawing 18 vials of blood for further testing, Dr. K sent Winfrey home with an inhaler, and more antibiotics, and thankfully, she got better a week later. The scare was enough to make the TV personality see wellness in a new way, and she told the audience, 
"Don't play with it. Get your flu and pneumonia shots. It's nothing to play with; it takes people out."
IT HAPPENED TO ANOTHER TV HOST
Pneumonia is an infection that affects the lungs. It can be viral or bacterial; Winfrey had the latter; hence, the antibiotics. It is one of the common causes of hospital admission in the United States, and in May, Whoopi Goldberg almost died from it.
The "The View" host got sick with pneumonia and sepsis and had to stay off-air for an extended period. After she got better, Goldberg spoke about how she almost left the earth.
She said,
"I came very close to leaving the earth. Good news: I didn't. I am here; I am moving around. Not as fast as I'd like to be, but I am okay. I'm not dead."
It is vital to take shots to prevent the risk of having pneumonia, and in January, Winfrey will begin her "Oprah's 2020 Vision: Your Life In Focus," tour to share about her ordeal, and advice women on wellness.