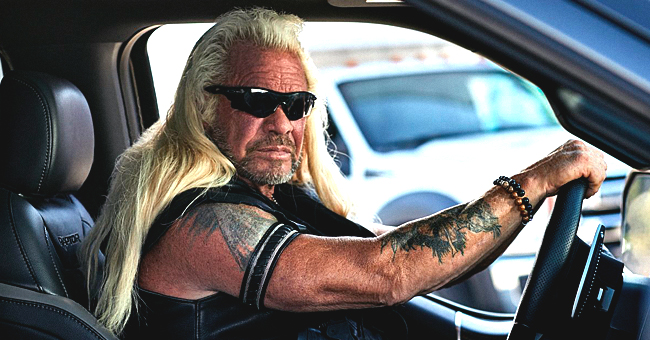 twitter.com/wgnamerica
Dog the Bounty Hunter' Chases Fugitive through Caves in New Episode of 'Dog's Most Wanted'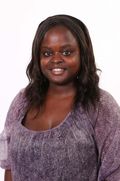 The upcoming episode of 'Dog's Most Wanted,' the preview shows a fugitive being chased through caves. In the episode Duane 'Dog' Chapman's son, Leland Chapman makes his season debut.
WGN America previewed one of their most intense episodes of "Dog's Most Wanted." Airing on Wednesday, Duane "Dog" Chapman and his team are hunting down a fugitive named Bradford Houser.
Houser is wanted on multiple felonies, which include home invasion and theft. After four months on the run, he was tracked down to a wooded area in Morgan County, Alabama. In a tweet WGN America write:
"There's never been a hunt like this. Don't miss an all-new @DogWGNA this Wednesday at 9/8c only on #WGNAmerica."
The preview shows the bounty hunters venturing through crawlspaces, trying to break down doors and searching through a dark cave, deep in the woods in Alabama. Beth Chapman is also featured in the preview, sitting in a car, she tells her crew:
"Hunt him down like a dog."
The episode debuts Leland Chapman's first appearance on "Dog's Most Wanted." It is reported, he has ventured out to start the "Leland Chapman Fugitive Recovery Service," in Alabama.
As Leland helps his crew, in his hometown, the search for Houser gets intense. The team discovers a stock of fire arms in one of the homes they had been searching. Things get even more heated when the sound of a gun goes off during their search of the cave.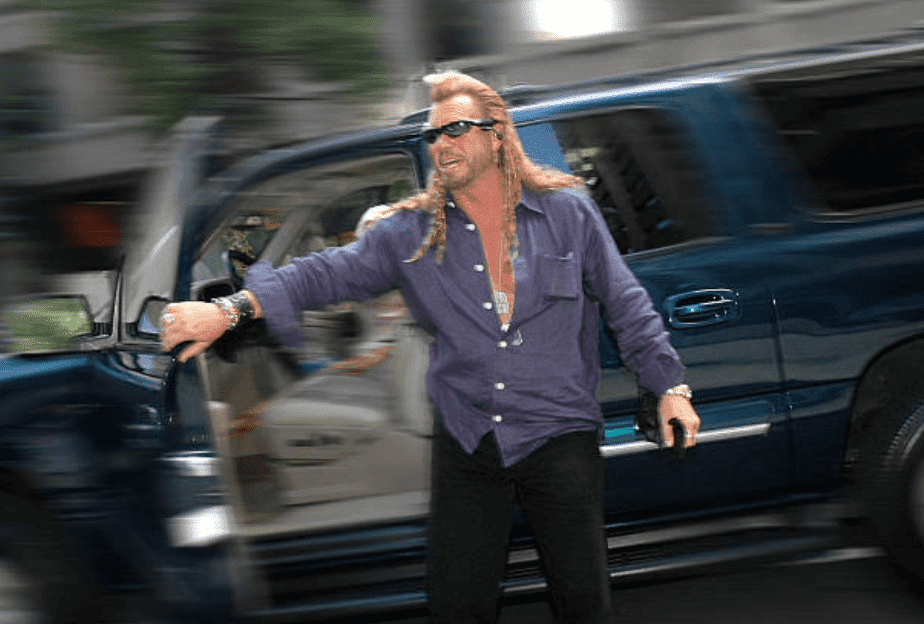 Duane "Dog" Chapman during the March of Dimes Honolulu Fundraiser, on November 14, 2006 in Honolulu, Hawaii | Source: Getty Images
Leland eventually apprehends Houser and puts him in custody.
Beth
celebrates Houser's capture, weeks before her death with a picture
saying:
"Had the best time with this guy last two weeks I love you @lelandbchapman thank you for coming out to help us on our new show #dogsmostwanted on #wgnamerica good job on Houser son!"
Unlike this week's episode's high strung activities, "Dog's" life has slowed down. He is currently on bed rest after he hand been rushed to the hospital for chest pains. He confirmed in an interview that it was caused by something psychological, resulting from the death of his wife. He suspects it was the pain of dealing with a broken heart.
Please fill in your e-mail so we can share with you our top stories!