Blake Shelton Jokes That Adam Levine's Sudden Departure from 'The Voice' Is Because of Kelly Clarkson
Singer and actor, Adam Levine, won't be returning for the 17th season of "The Voice." Co-host Blake Shelton jokingly accuses Levine of leaving because of Kelly Clarkson. 
After being a coach in the first 16 seasons of The Voice, Adam Levine has taken his time off the TV series. TODAY announced on Twitter, the departure of the long-time coach of the series.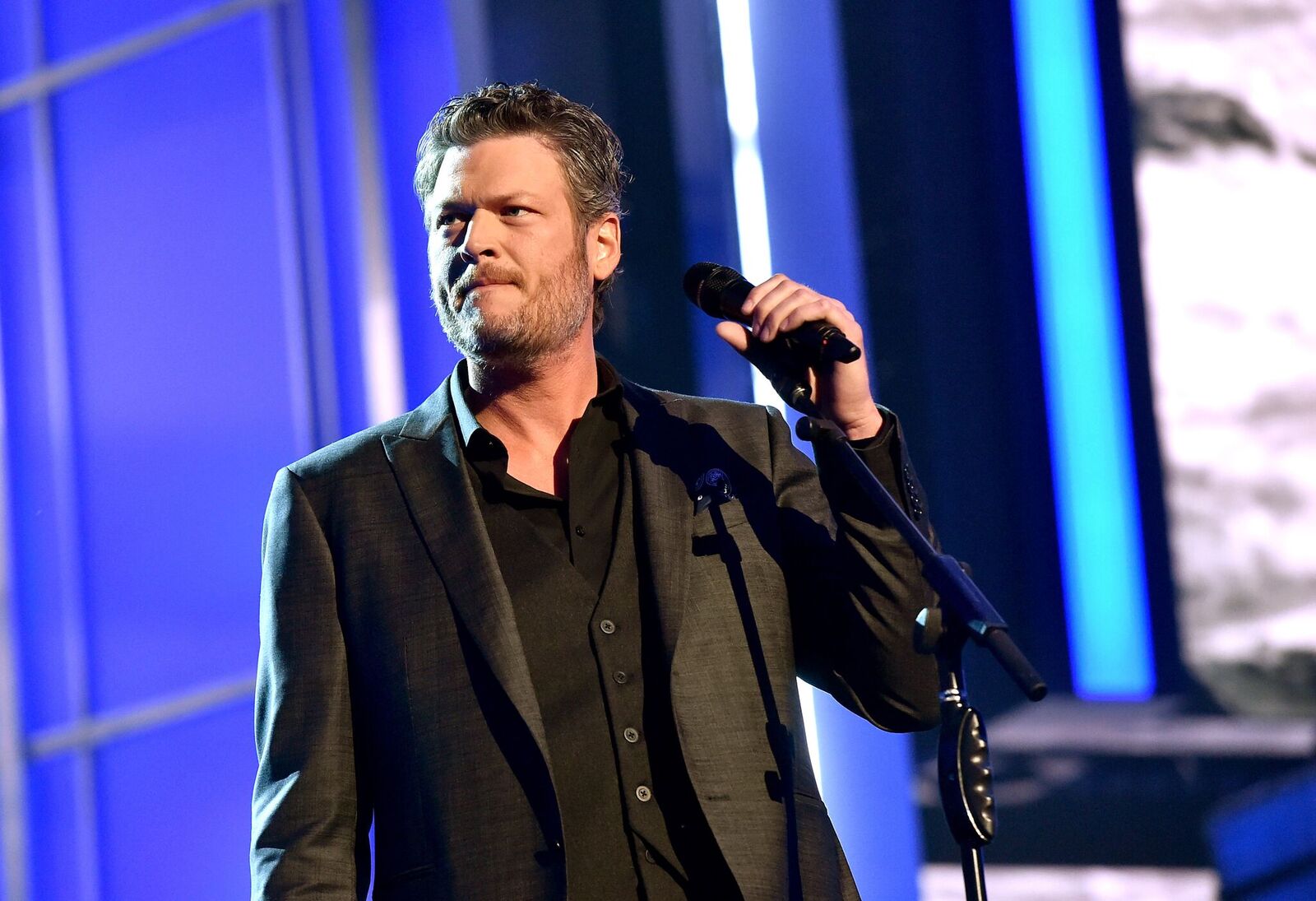 Gwen Stefani, Shelton's girlfriend, who used to be a coach in seasons 7, 9 and 12 of the renowned show, has replaced Levine.
The exit of Levine is shocking to Shelton, but the replacement is consoling him. Both Levine and Shelton used to be the longest served judges on The Voice, now leaving the latter in the position.  Shelton said,
"It kinda helps with the weirdness of Adam not being here. To be honest it's strange not to have him here." 
After 16 seasons, @adamlevine has decided to leave @NBCTheVoice and @gwenstefani will take his place in the chair for season 17! pic.twitter.com/dpsb0qhqZu

— TODAY (@TODAYshow) May 24, 2019
Gwen and Blake met on the show in 2004, and her return to the show could mean a new turn in their relationship. Blake is not just happy to have his girlfriend return to the show because of their romance, but because she's a "veteran" on Voice. 
Having known that Gwen has replaced Adam, Blake joked about why he thinks the Maroon 5 Act left. Blake, who says he's been a judge on the show for a "century" said,
"...But Kelly is the reason."
Clarkson replied, laughing:
"I am not the reason."
Blake then said:
"But they put you in his chair and that's kinda like the symbolism."
Kelly Clarkson has been known for her regular appearance as a judge on the show. Since his sudden exit from the show, Adam has been spending time with his family. The singing competition now has John Legend, Kelly Clarkson and country singer Gwen Stefani as judges. 
The "Locked Away" crooner announced on Instagram, the abrupt end to his participation in the show, thanking all who are part of the show, and describing Shelton as "his brother for life." 
Fans of the competition will significantly miss Adam Levine. The 40-year-old and father of two has been active since 1994 and has won 3 Grammy awards, out of nine nominations. He was a judge on the reality show from 2011-2019 and won three times with his team.