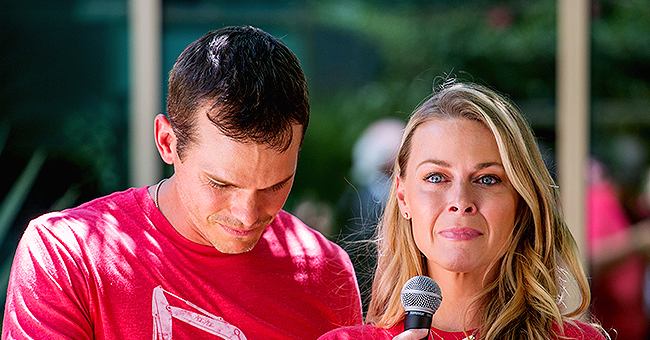 Getty Images
Granger Smith's Wife Amber Shares Emotional Post on How Kids Are Dealing with Their Little Brother's Death

It's incredibly difficult to lose a loved one, but simple things like meaningful artwork can ease one's grief.
Granger Smith's wife Amber took to Instagram to express her gratitude over how well her children seem to be coping with their brother's death.
Amber posted photos of her children London and Lincoln's drawings.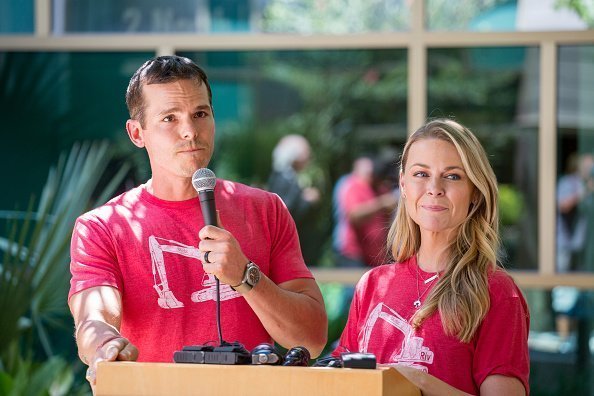 Granger Smith and Amber Smith at Dell Children's Medical Center on June 25, 2019 in Austin, Texas | Photo: Getty Images
She captioned the post: "One of the many things I'm so thankful for in this process is how our kiddos are handling everything. They both are creating, and their pictures are of them smiling and happy."
"Even in our darkest hour, they are creating happy pictures," she added. "Not that it would be bad if they were frowning or crying in the art, because it's ok to be sad, we are all sad. But it makes my heart happy that they are creating happy photos, happy memories with River.
"The first one is Lincoln's. I saw it on his desk yesterday and he said it was he and River holding hands smiling. The second is London's and it's our family below smiling and River in heaven under a rainbow. Thanking God for these little bits of happy through the tears."
MESSAGES OF SUPPORT
The emotional post has been liked more than 14,000 times in just a day, with fans leaving messages of support.
"God will help you through this," one wrote.
Another fan commented, "I love that you can all find things to make your heart happy."
Granger and Amber announced in June this year that their 3-year-old son, River, had died in a drowning accident.
"Riv was special," their statement read. "Everyone that met him knew that immediately. The joy he brought to our lives cannot be expressed and his light will be forever in our hearts.
"If there are words to say more, I cannot find them in this moment. Love the ones close to you. There has never been a more difficult moment for us than this."
HONORING RIVER'S MEMORY
Granger has honored his son's memory by tattooing "River" in large black script across his right forearm.
He told his fans in June, "I can rest assured knowing that River's assignment on earth was always intended for 1116 days and not only did he live it to the fullest, but he lived it loved by so many, including a mother, father, sister and brother who held nothing back and have no regrets on how much he felt that love."
Granger penned a thank you note to his fans for standing by him after the loss of his son.
"I've played at the greatest times of my life, and I've played shows after terrible losses," he wrote on Instagram.
"But that's my job. But through it all, it's the people that keep me coming back. If you've seen me lately, let me say, thank you for all the support… seriously you're the fuel to my flame."
Please fill in your e-mail so we can share with you our top stories!