Meghan Markle Pays Tribute to Princess Diana by Dressing Baby Archie in a White Knitted Bobble Hat
Prince Harry and Meghan Markle pay tribute to Princess Diana, by dressing their son Prince Archie, in a hat similar to the one worn by the Prince on his first international trip. Fans are divided on their reaction to the tribute.
Since her tragic death in 1997, thousands of people from around the world have found many different ways to honor Princess Diana. 
One special tribute was made by her son, Prince Harry and his wife Meghan Markle, on their arrival for their first international trip as a family. The couple dressed their son, Prince Archie in a hat that looks similar to the one worn by Harry in 1985.
All the pictures and details from Harry, Meghan and Archie's arrival @MailOnline https://t.co/Y0h6LKSK9V

— Rebecca English (@RE_DailyMail) September 23, 2019
The couple's arrival was not part of their official programme but the images that were captured by the media were reminiscent of Harry's first trip to Scotland. At just four-months-old, Archie is the youngest royal to embark on an international trip. 
Wearing a white pom-pom hat. Harry and Meghan pay homage to the special moment Princess Diana shared with Harry. The couple look happy as they depart from their long and delayed flight from England.
It is not clear whether the hat is a hand me down from Harry or if the royal couple were simply trying to replicate the special moment. Regardless of the details of the hat, many fans are commenting on the picture and noticing just how much Archie looks like Harry. 


Cradling him in her arms, Meghan looks just as attentive and motherly as Diana herself. Although Meghan did not arrive on family's first international trip looking as formal as Princess Diana.
Archie dons a sweet knitted bobble hat for his arrival in South Africa that looks VERY similar to one worn by Prince Harry for a flight with Princess Diana in 1985 https://t.co/RO9yw98c0U

— Daily Mail Celebrity (@DailyMailCeleb) September 23, 2019
The two mother's both opted for grey outfits and also dressed their infant son's in warm winter clothes.
As fans enjoy watching the royal family create precious moments, their trolls are never far behind. Commenting on the similarities with Harry's first trip 34 years ago, some people suspect that Meghan is trying to copy Princess Diana's life.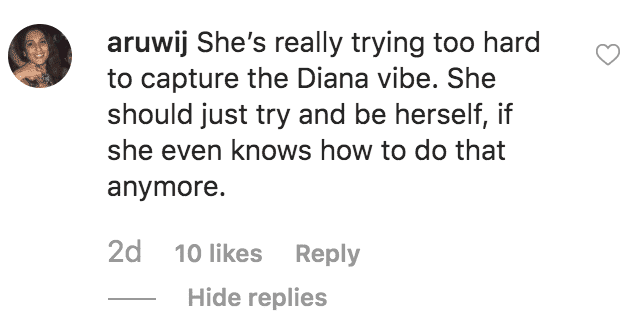 Meghan and Harry have arrived in South Africa, as part of their first stop for the 10 day tour of Africa. Meghan and Archie will spend the tour in South Africa, while Harry will embark on solo trips to Botswana, Angola and Malawi.