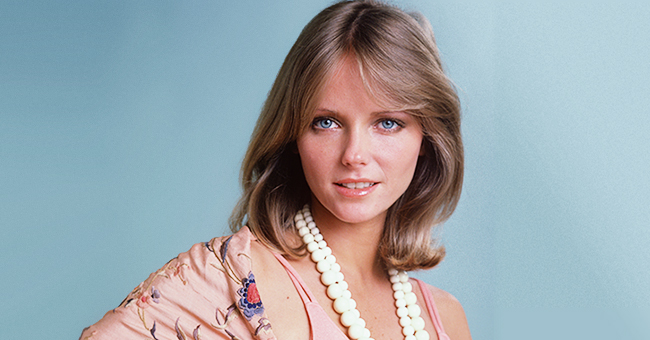 Getty Images.
Here's What 'America's First Supermodel' Cheryl Tiegs Looks like Nowadays

Considered as America's first supermodel, Cheryl Tiegs graced the cover of several swimsuit editions during the 1970s and 1980s. Since then, Cheryl became all about giving back and living a healthy life.
Born in Minnesota in September 1947, Cheryl's family moved to Alhambra, Pasadena in California five years later. That period in time greatly influenced the rest of her life.
Running around barefoot on her grandparents' farm inbetween the wheat and corn fields and all the farm animals gave her a sense of grounding, while her girlfriend that lived next door opened her mind to the posibility of making a name for herself as a model.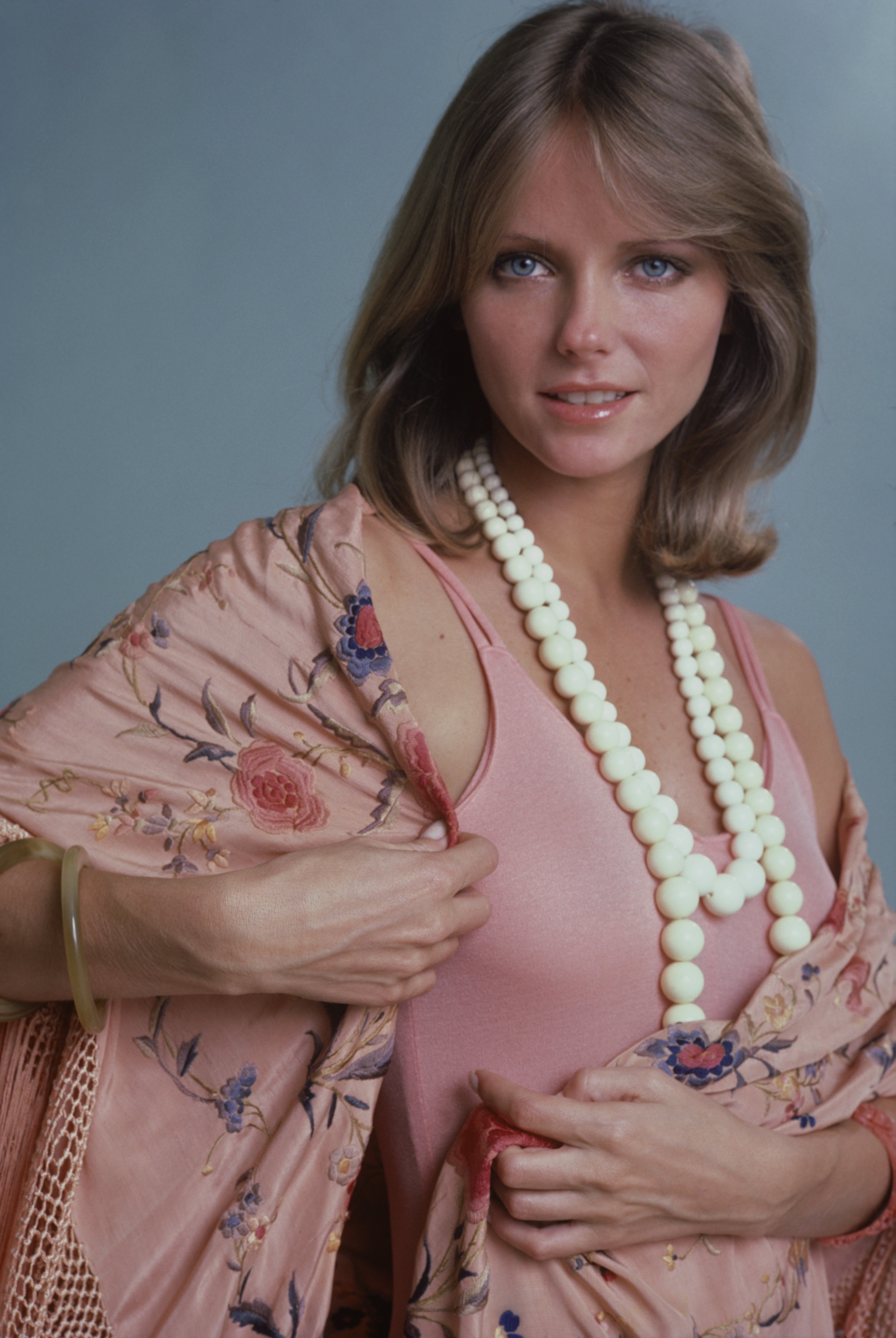 Cheryl Tiegs poses as part of a cover shoot for the May 1974 issue of Women's Own magazine. | Source: Getty Images.
"Today, whenever I travel too much or I'm too much in the public eye, all I want to do is put on my hiking boots and get my feet on the ground, on the dirt — not on concrete. I think that's stayed with me, and I think that's important," Cheryl said in 2017.
While in high school and college, Cheryl started working part-time taking any modeling job she could find. From free fashion shows in the parking lots of department stores to earning $5 an hour, Cheryl worked hard at catching a break.
Her break finally came when Glamour magazine saw a multiple-page swimsuit spread of Cheryl while they were in New York.
They booked her for a shoot in St. Thomas immediately; after which she started working for them regularly and made her first professional appearance covering the 1966 issue of Teen magazine. Cheryl also featured on Sport's Illustrated's swimsuit editions in 1970, 1975 and 1983, while Men's health named her one of the 100 Hottest Women of All Time in 2012.
Cheryl's first try at forever after came in July 1970, when she married Stan Dragoti in the early years of her modeling career.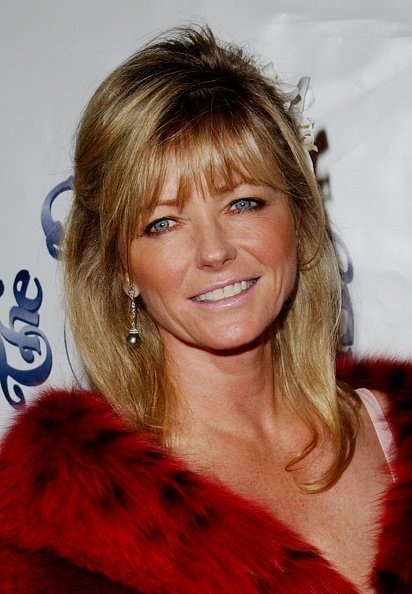 Cheryl Tiegs attends the "Carousel Of Hope" benefitting the Barbara Davis Center For Childhood Diabetes at the Beverly Hilton Hotel on October 15, 2002, in Beverly Hills, California. | Source: Getty Images.
However, the couple divorced on April 30, 1981, which Cheryl quickly followed up with her second marriage to photographer and artist, Peter Beard on May 24, 1981.
Peter owned a ranch in Kenya, and Cheryl spent the next four years living there on and off. A time that gave her the "most amazing" experiences as she said, "It brought me up to another level in life and taught me so much about the animal kingdom and nature. It was really one of my most important adventures."
When Cheryl and Peter divorced shortly after in 1984, it took a few years before she found love for the third time with Tom Peck, whom she married on December 23, 1990.
Their happy union resulted in Cheryl giving birth to her first child at the age of 44, and the couple welcomed a son, Zackary Anthony Peck to the world on October 1, 1991.
However, four years later, on June 1, 1995, Cheryl's marriage to Tom also came to an end. Husband number four came along in 1998, when she married Rod Stryker on May 30 of that year.
Although the couple stayed together for three years before divorcing on October 8, 2001, Cheryl said that her marriage to Rod "doesn't count" because "it was so not a marriage."
Nonetheless, the couple had twin sons, Jaden Joseph Stryker and Theo Reid Stryker born via surrogate before they split in July 2000.
In the middle 1980s, Cheryl diversified into acting and made her first onscreen appearance in "Moonlighting." Four years later Cheryl popped up on television in the comedy "Just Shoot Me!," and again in 2011s "Family Guy."
Having appeared in the films "The Brown Bunny" and "Sharknado 4: The 4th Awakens" in 2016, she also made several appearances on fashion and modeling themed productions.
Cheryl became known for her philanthropy work and being a passionate environmentalist. She is on the board of Earth Conservation Corps, based in Washington, D.C. and often speaks out on issues of environmental protection, reproductive rights, the Farrah Fawcett Foundation, and other causes.
"The world is getting smaller. I think we have to reach out and be allies with all of our friends around the world, because you can't just be an isolated entity and expect to make a difference," Cheryl said.
Late in 2013 Cheryl briefly made headlines again when she put her Bel-Air home on the market for $12 million. Martyn Lawrence Bullard designed the one-story 4,770-square-foot Balinese-inspired home on a prime 1.5 acres in Los Angeles.
Used to designing for celebs, some of Martyn's other clients include Elton John, Kid Rock, and Cher.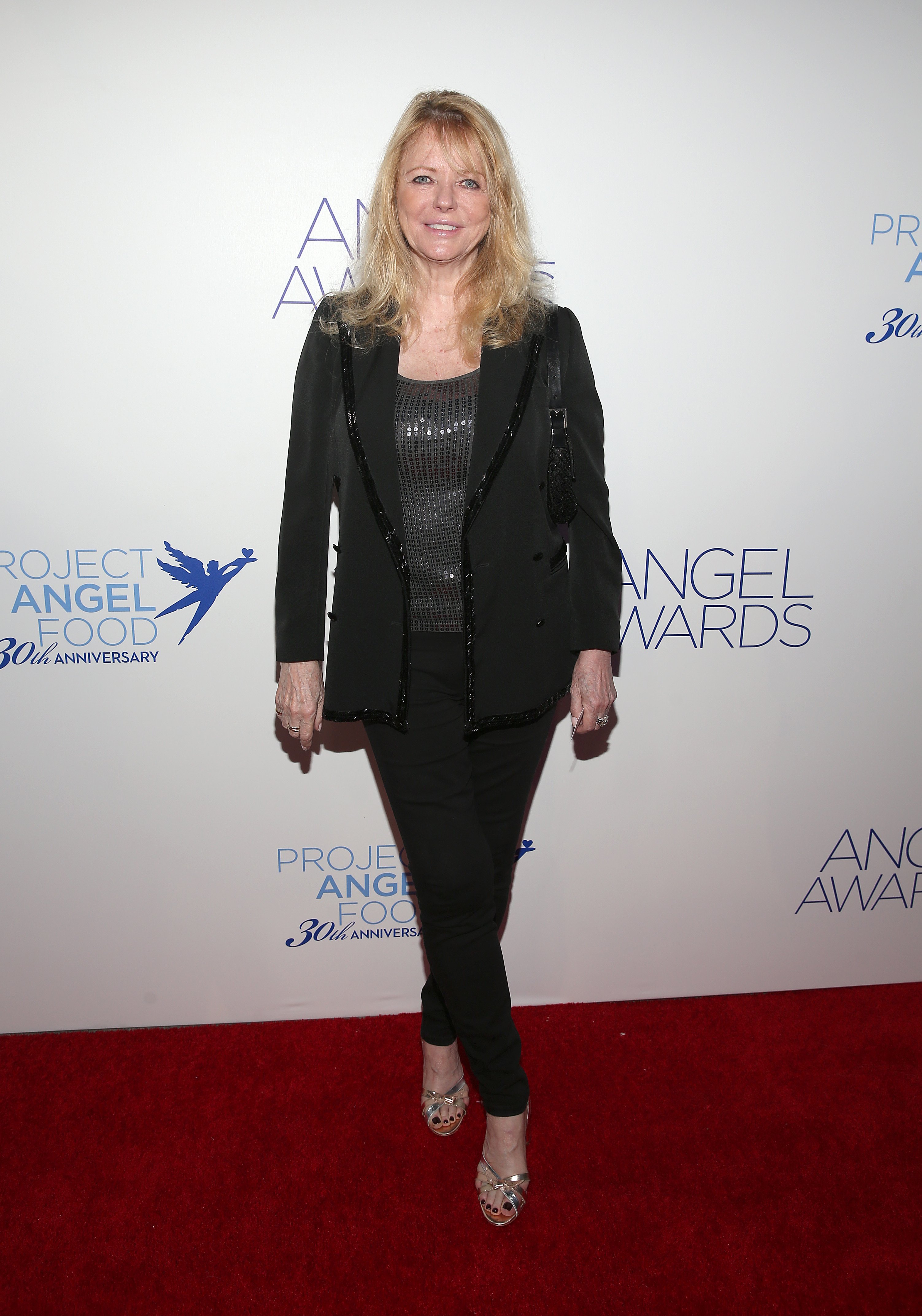 Cheryl Tiegs attends Project Angel Food's Angel Awards Gala at Project Angel Food on September 14, 2019, in Los Angeles, California. | Source: Getty Images.
The former model's recent years haven't gone by without controversy, in 2016 Cheryl raised eyebrows over comments she made about the first plus-sized model to appear on the cover of Sport's Illustrated, Ashley Graham.
"I don't think it's healthy, her face is beautiful. But I don't think it's healthy in the long run," Cheryl told E! News. "I don't like it that we're talking about full-figured women because we're glamorizing them, and your waist should be smaller than 35 [inches]. That's what Dr. Oz said and I'm sticking to it."
During an interview in 2017, Cheryl accused the media of senstionalizing what she said in 2016 and added that she "was trying to look out for the health of someone who's too thin or going on the other side of the scale."
In the end, to Cheryl its all about being healthy and finding your own path, and in the seventh decade of her life, she still looks fabulous!
Relatedly, another supermodel also tied the knot four times. Christie Brinkley rose to modeling fame during the 1980's and became the only model to appear on the cover of Sports Illustrated for three consecutive years.
While she famously married the singer Billy Joel, Christy married three other men who chose careers away from the entertainment industry.
Please fill in your e-mail so we can share with you our top stories!