Daily Joke: An Old Married Couple Hate Each Other
Relationships can be a tough thing, but this couple never gave up. Today's #jokefortheday follows a long-lasting marriage that was full of fights and banters, until the very end.
For years, a married man and woman hated each other but never decided to call it quits. They would argue endlessly and throw banters at each other without pause. 
During their fights, yelling at each other, the old man would warn his wife of dying before her and haunting her again and again. He said:
"If I die first, I will dig my way up and out of the grave to come back and haunt you for the rest of your life!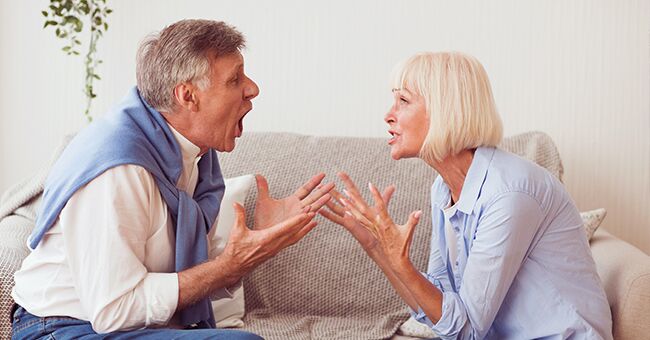 The day finally came, and the old man died. After the funeral, the wife went straight out to drink and party at a local bar with her friends, celebrating her freedom. 
Worried and concerned, her friends asked the new widow why she wasn't worried that her husband would dig himself out of the grave and come back for her. The wife smiled and said:
"Let the old bugger dig. I had him buried upside down!"
In a different place, three elderly women were talking about their problems as they grew older. One said that she sometimes catches herself holding a "jar of mayonnaise" and can't recall if she was going to need it or put it away.
The second lady agreed and said she sometimes finds herself midway through the stairs, but can't recall if she was going up or down.
"Well, ladies, I'm glad I don't have that problem. Knock on wood," the third woman said as she knocked on the table. "Oh, that must be the door. I'll get it."
Did you enjoy today's #jokeoftheday? Have more laughs as you read the experience of three drunk men getting on a cab to go home.