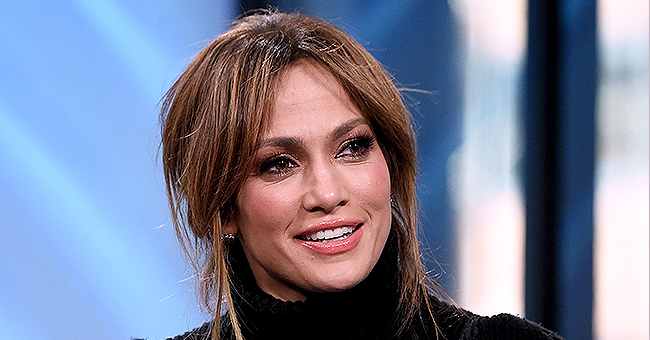 Getty Images
'Hustlers' Star J-Lo Didn't Think Her 2000 Grammys Cut-Out Versace Dress 'Was That Risqué'
Jennifer Lopez opened up about the story of her iconic green Versace dress, saying she didn't think it was that risqué.
J-Lo relived her plunging, green gown from the 2000 Grammy Awards at the Versace Spring/Summer 2020 presentation during Milan Fashion Week.
"Even if you don't know my music and you don't know my movies, people know about that moment and that dress."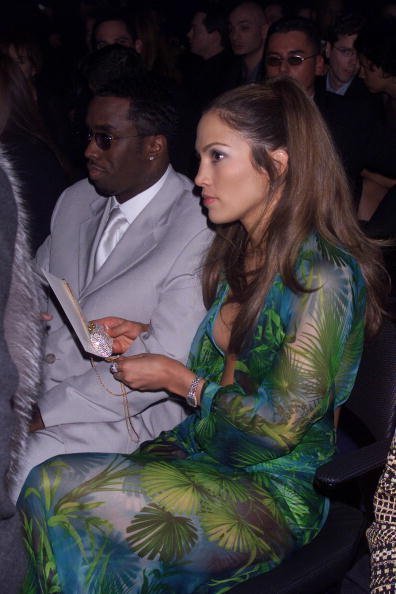 Jennifer Lopez and Sean "Puff Daddy" Coombes at the 42nd annual Grammy Awards on February 24, 2000 in Los Angeles, United States | Photo: Getty Images
The 50-year-old pop superstar recently recollected about her history-making dress in a new video for Vogue, saying:
"It was just one of those perfect moments."
The mother-of-two said that she put off finding an outfit for the Grammy Awards until the final moment.
When her stylist at the time brought in three choices, she quickly knew the green Versace dress was the one.
She didn't care even though it had been previously worn by Sandra Bullock, Geri Halliwell and Donatella Versace herself.
"I didn't think it was all that risqué, to be honest," said J-Lo.
She added, "The dress was just provocative enough to make people interested. That was a moment that captured people's imaginations, I think.
"In terms of my career, this dress really marked a moment in time. Even if you don't know my music and you don't know my movies, people know about that moment and that dress. That was it."
Meanwhile, at the Versace Spring 2020 runway in Milan, J-Lo guaranteed she was the center of attention in the plunging green gown with a skirt as she showed off her toned figure in the fashion show, as reported by Daily Mail.
She was joined by fellow models Kendall Jenner, Kaia Gerber, Irina Shayk, Bella, and Gigi Hadid.
PEOPLE reported that her fiancé Alex Rodriguez, 44, is raving over the multi-awarded artist on social media.
The former baseball pro took to Instagram to share a selfie that J-Lo had taken backstage during the Versace fashion show.
Rodriguez and J-Lo, who started dating in February 2017, announced their engagement in March 2019.
The couple couldn't help but show off J-Lo's diamond engagement ring. As per the gems master, the ring is "estimated at around $1.4 million."
Please fill in your e-mail so we can share with you our top stories!