Page Six: 'Three's Company' Actress Suzanne Somers Talks Her 42-Year Marriage to Alan Hamel
Famous "Three's Company" star, Suzanne Somers' first marriage ended after just a few years but her second has lasted over four decades. In a recent interview, she shared the secret to her successful marriage. 
Somers, an accomplished author, and entertainer was recently interviewed by Page Six. It was there she detailed her love life with Canadian entertainer, Hamel who has been her husband for over four decades.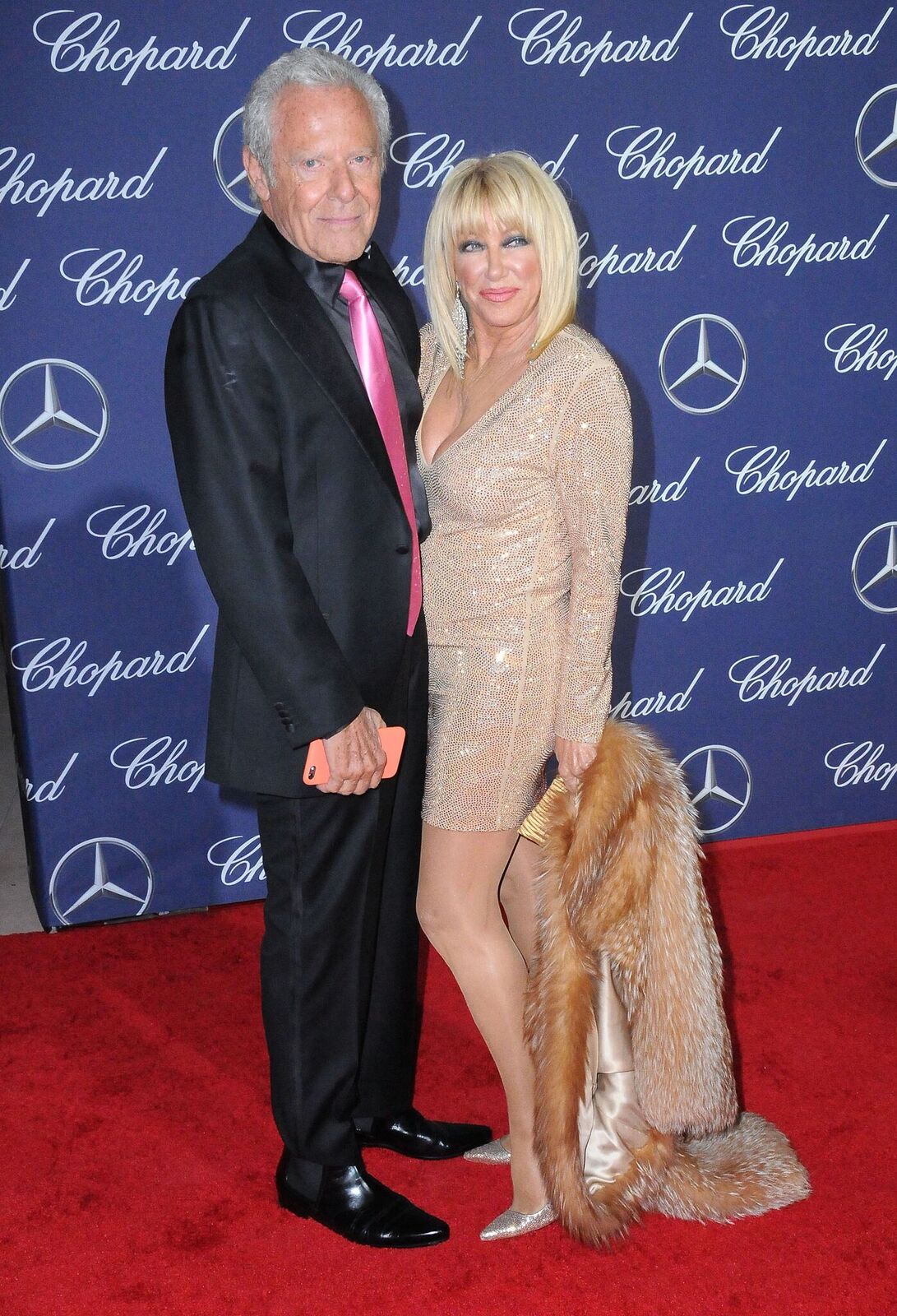 "HE MAKES ME FEEL BEAUTIFUL," SOMERS FONDLY SAID OF HUSBAND HAMEL
The September 24 interview features the 72-year-old star discussing a wide range of subjects from her new book to her marriage. 
Talk of writing "A New Way to Age," her newest book led to the veteran actress sharing little known facts about her marriage to Hamel. Somers excitedly shared,
"I'm married 42 years to Alan Hamel. We've never spent one night apart." 
It appears that her love for Hamel has not diminished one bit over the years, and the secret to that seems to be the couple's joint efforts to always make time for each other. Aside from this, a lovestruck Somers further shared that:
"He makes me feel beautiful. He brings me morning coffee. I wake up to him kissing me. He's got my back."
Age is nothing but a number for Somers and Hamel as the former finished off her revelation, saying that they have tequila "every night." Somers fondly recalled:
"It's one hour. One drink. Tequila gives you a slight edge. You get mellow." 
It appears that the couple's ability to still have so much fun together even after four decades into their marriage is what keeps them going on strong.
SOMERS SHARES HOW HER MARRIAGE TO HAMEL NEARLY FAILED IN ITS EARLY YEARS
Somers and Hamel tied the knot in 1977, some nine years after her first marriage failed. The pair reportedly first met in the late 60s when she was a prize model on the short-lived TV game show, "The Anniversary Game," which Hamel had hosted. 
Despite how easy the married life may seem for the beautiful couple, they have had their rocky phases. According to reports, Somers confessed to nearly losing Hamel during the first ten years of their relationship. 
The pair both had children from their previous relationships, and albeit unknown to the public, their families struggled to live together in one home.
Suzanne confessed she felt nearly choked as she learned to harness the sudden responsibility of suddenly becoming a mom to Hamel's children. 
Thanks to therapy, the couple was able to come to terms with their new family and remain happily married.