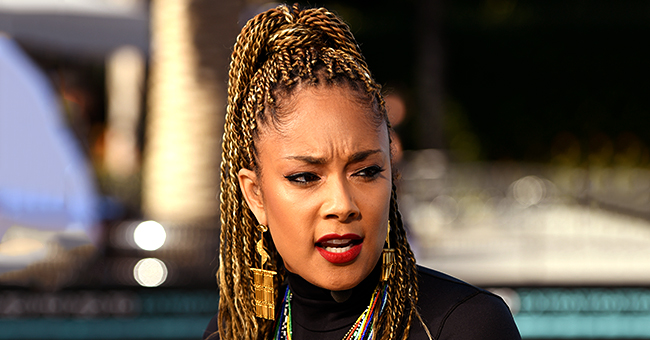 Getty Images
'Insecure' Star Amanda Seales Angry after Woman Allegedly Kicked Her out of Emmy Party
Amanda Seales shared her fury on Instagram after she was allegedly kicked out by an unknown woman at an Emmy's Party.
Amanda Seales was hurt and angry after she was escorted out of a Black Emmy's party after being invited by fellow actor, Jesse Williams. The "Insecure" actress took her anger to Instagram, sharing that she was denied access to the party all thanks to a white woman.
Being Denied Entry
According to the actress, she was about to enter the party saying that Jesse Williams invited her, but a woman at the entrance told her she couldn't go in. To add to her frustration, it was the only Black event during the Emmy weekend, and she was denied entry.
"For the record, I am being denied entrance to the Black people's Emmy party. And it's a white woman telling me I can't go in. I just want to put this on record that I am literally being told 'you cannot get entrance into a party that Jesse Williams invited me to,' that is the only Black event for the Emmy weekend because a white woman is telling me I can't get in. But I'm fine."
Amanda's Humiliating Experience
Cutting the clip into two, she shares another video of two security guards taking her out of the venue, saying: "This is security escorting me out of the Black Emmy party, that's what's happening."
Once outside the venue, that's when Seales released her frustration, venting out about the shock and pain she had just experienced.
"This is just to remind y'all that like, it really doesn't matter how hard you work or how good of a person you are, you just gon be in some [expletive]. The fact that I was literally humiliated just now, because four security guards were asked to come and remove me from a party that is supposed to honor Black people at the Emmys. And it was a white woman named Kiara who made it her business to do this. Oooh, I'm not going to cry though."
Calling Out Offensive Lyrics
A couple of days prior to the event drama, Amanda made headlines after she slammed Lyfe Jennings for his offensive song that used the word "slave" while describing sex. On his latest album "777," Jennings uses the word "slave" to describe a sexual encounter, which did not sound right to the actress.
Seales called Jennings out for his offensive lyrics, reminding him what the word "slave" means. According to the actress, it is hurtful for their race to see a man compare sex to "centuries of the exploitation of black bodies against their will."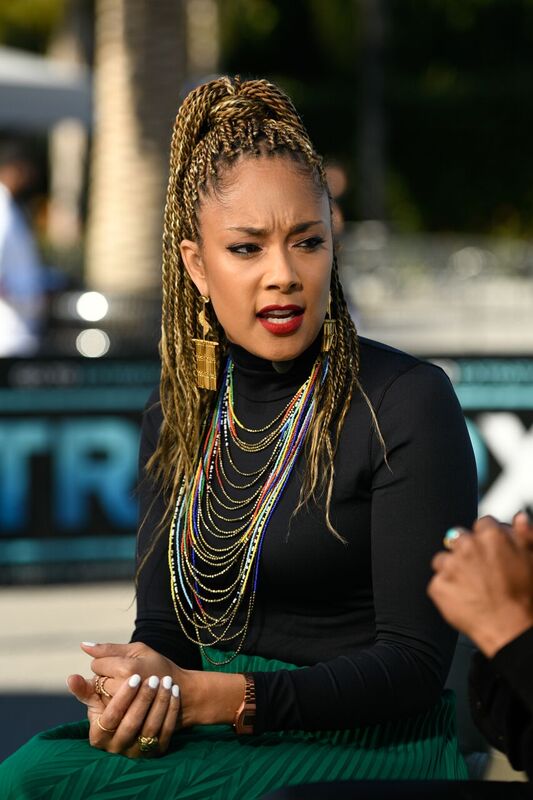 Amanda Seales at a speaking engagement | Source: Getty Images/GlobalImagesUkraine
Knowing how vocal Amanda is about things she feels are oppressive and offensive, fans of the actress can expect her to speak up against such injustices whenever they come up in the future, the same way she did in these two recent situations.
Please fill in your e-mail so we can share with you our top stories!