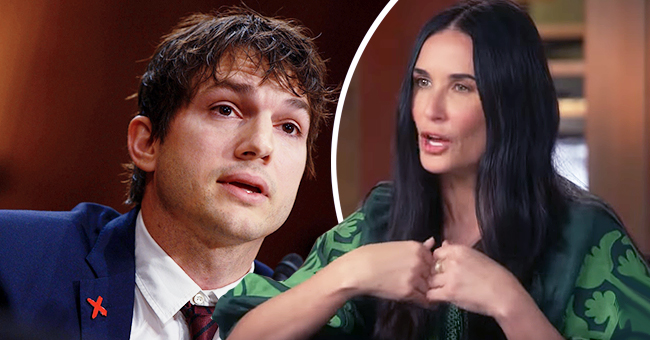 Getty Images / youtube.com/ABC News
'Ranch' Star Ashton Kutcher Appears to React after Demi Moore Talks about Their Marriage in Memoir
The "GI Jane" star, Demi Moore, released her memoir, "Inside out" where she got candid about her life. She revealed the cause her split in the memoir and her ex-husband, Ashton Kutcher, seemingly responded to the revelation.
The "Ghosts" star released a bombshell of a memoir on September 24. The actress talked about some difficult and traumatizing chapters of her life.
Her ex-husband from 2005-2011, Ashton Kutcher was the object of some of the chapters, and he responded to the revelations in an ever so subtle way.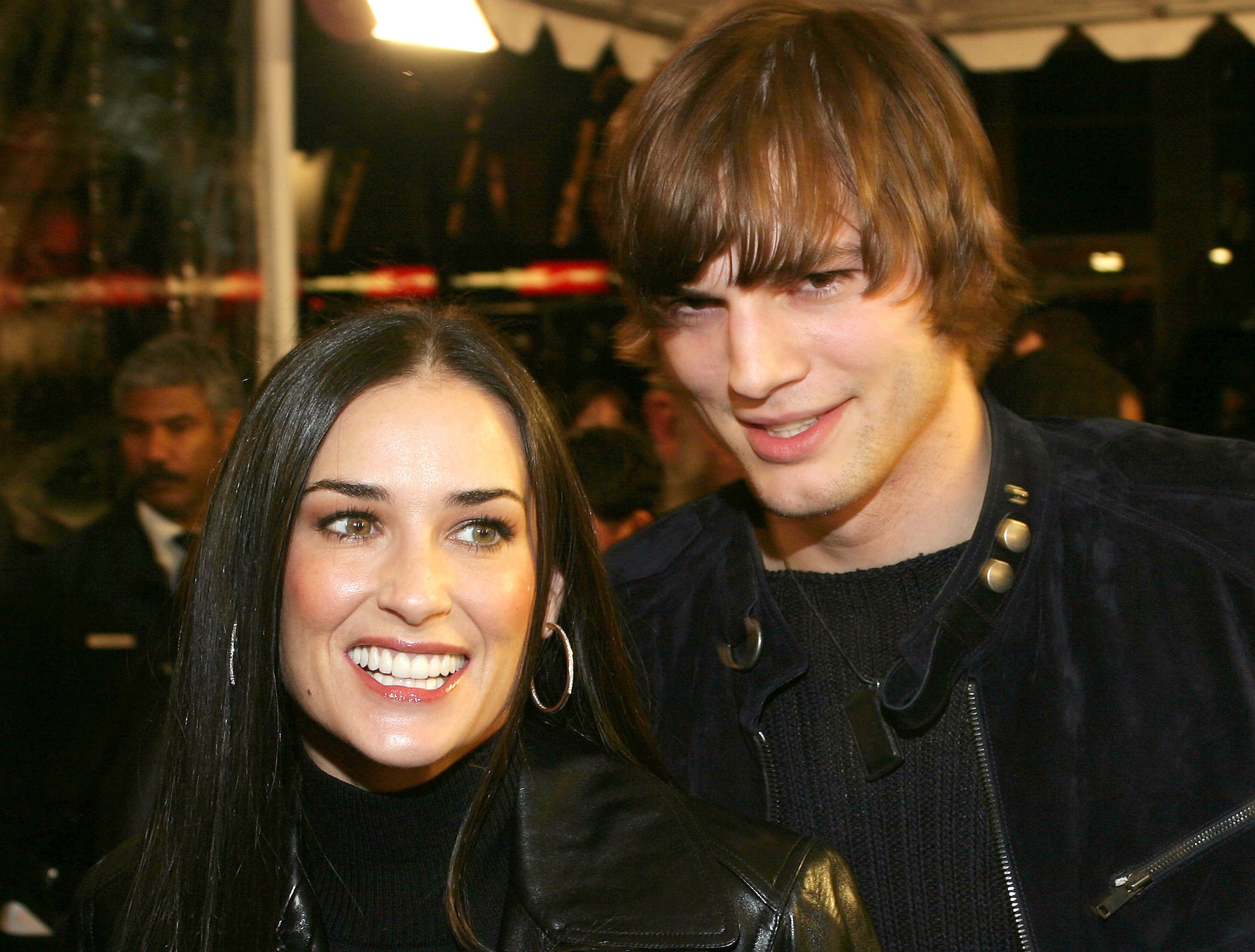 Ashton Kutcher and Demi Moore attend the Cheaper By The Dozen Premiere | Source: Getty Images
KUTCHER'S RESPONSE TO MOORE'S MEMOIR
Moore and Kutcher shared a wonderful relationship that started in 2003, and tragically came to an end in 2013. Their relationship was on the verge of bringing a new life into the world, but unfortunately, Moore had a miscarriage during the sixth month of her pregnancy.
On the release date of "Inside Out," Kutcher took to Twitter and fired his response at the internet. "I was about to push the button on a really snarky tweet. Then I saw my son, daughter, and wife and I deleted it," the two and a half men alum wrote.
MOORE'S REVELATION ABOUT HER SPLIT WITH KUTCHER
Moore dedicated some chapters of her memoir to her split with Kutcher and revealed the reason for it. "I wanted to show him how great and fun I could be," Moore wrote in the book.
The actress claimed that threesomes with her ex-husband contributed to their split. She explained that she agreed to Kutcher's suggestion about introducing a third person in bed.
THE THREESOME WAS A BAD IDEA
Kutcher later went on to cheat in his relationship with 22-year-old pilates instructor, Sara Leal. In his defense, the "No Strings Attached" star tried to "deflect blame" of his infidelity on the threesome.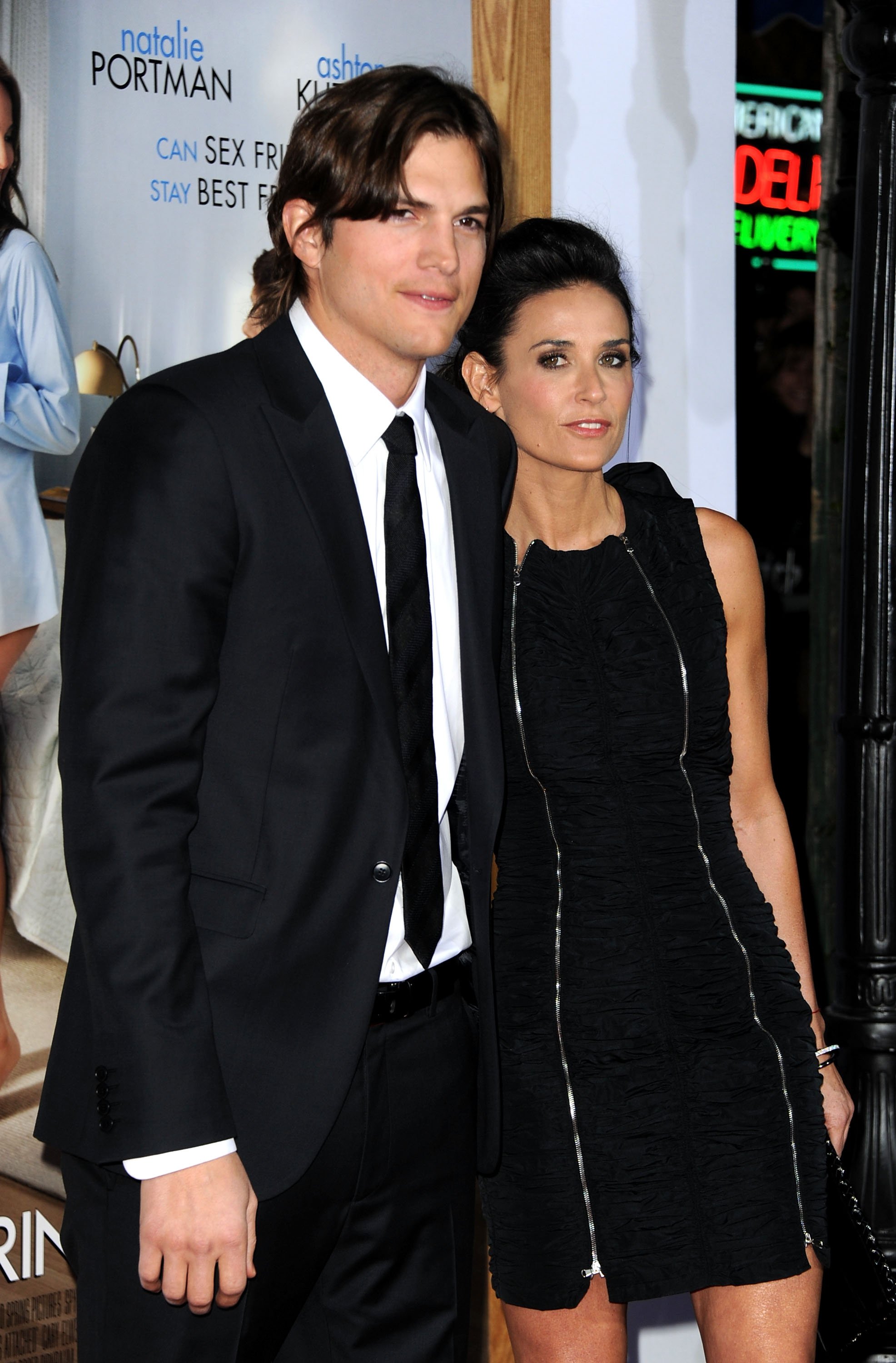 Ashton Kutcher and Demi Moore arrive at Paramount Pictures' "No Strings Attached" premiere | Source: Getty Images
"Because we had brought a third party into our relationship, Ashton said, that blurred the lines and, to some extent, justified what he'd done," she wrote.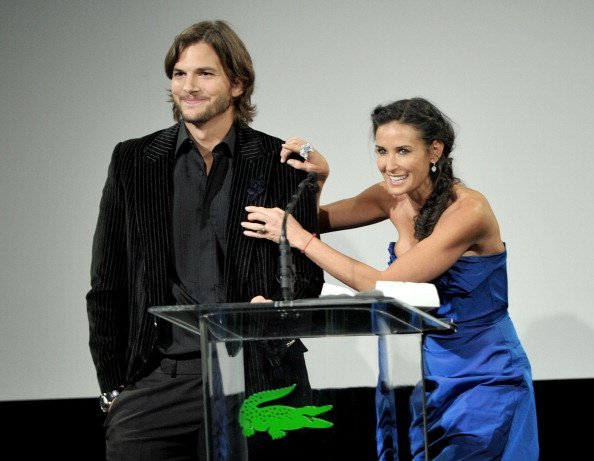 Ashton Kutcher and Demi Moore speak onstage at the 13th Annual Costume Designers Guild Awards | Source: Getty Images
"I felt sick to my stomach," Moore wrote about Leal's revelations about her affair with Kutcher during an interview with "US Weekly" in 2011. "I knew she wasn't lying."
Please fill in your e-mail so we can share with you our top stories!