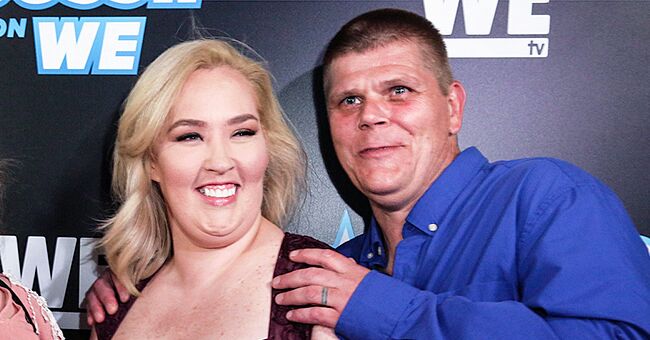 Getty Images
'Honey Boo-Boo' Star Mama June & Geno Doak Make 1st Court Appearance for Felony Charges: Report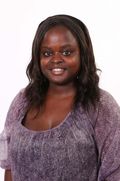 Mama June and her boyfriend, Eugene 'Geno' Doak appear in court to face a judge on charges for felony cocaine possession. Geno arrived to face the judge for his charges.
Geno Daok has appeared for a court hearing in Alabama to face felony charges for drug possession. He was accompanied by his girlfriend, reality star, Mama June.
The couple, who star in "Mama June's from Not to Hot," were arrested in March, when police were called for a domestic disturbance at a gas station. They were arrested for possession of drug paraphernalia and possession of a controlled substance.
According to The Blast the grand jury have reviewed both of their cases and have come down with two charges for possession of cocaine, the indictment states:
"The Grand Jury of [Macon County] charges that before the finding of this Indictment Eugene Edward Doak, alias, whose true name is otherwise unknown to the Grand Jury, did unlawfully posses a controlled substance, to-wit: Cocaine, did unlawfully possess with intent to use to inject, ingest, inhale or otherwise introduce into the human body, drug paraphernalia, to-wit: a pipe."
It is reported, the couple are facing the same charges; a misdemeanour for paraphernalia charge and a felony charge for drug possession.
If convicted, Mama June and Geno are facing several years in prison. Their bond is set at $11 000. Mama will appear in court the next day to face her charges.
Since her arrest, Mama June's children, Alana "Honey Boo Boo" Thompson and Lauryn "Pumpkin" Shannon have been estranged from their mother.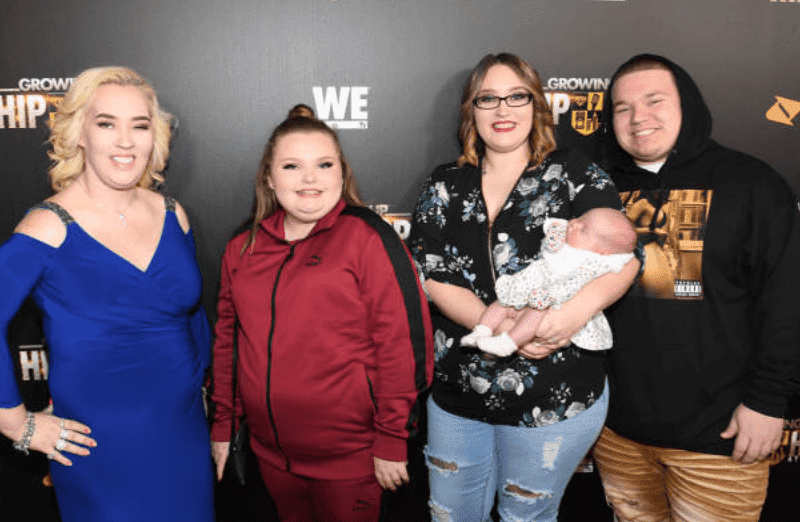 Mama June, Alana "Honey Boo Boo" Thompson, Lauryn "Pumpkin" Shannon, Ella Grace Efird, and Joshua Brandon Efird on the red carpet for the season 2 premiere of "Growing Up Hip Hop Atlanta," on January 9, 2018 in Atlanta, Georgia | Source: Getty Images
TMZ reports, WE TV have not officially announced if Mama June and Geno will be dropped from their reality show. However, cameras were at the courthouse filming a seemingly anrgy Geno and hostile Mama June.
Please fill in your e-mail so we can share with you our top stories!