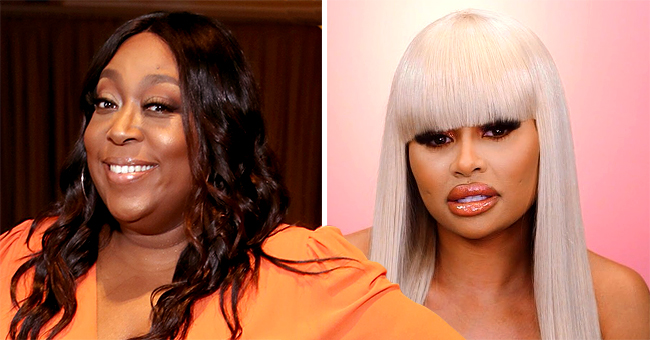 GettyImages Instagram/blacchyna
Host Loni Love Calls out Reality TV Star Blac Chyna for Being a No-Show on 'the Real'

Unlike she publicly declared to fans, American reality star and model Blac Chyna didn't make an appearance on "The Real" and comedian Loni Love publicly dissed her for it.
Popular media outlet The Shade Room shared a short video of Loni Love politely bashing Blac Chyna for being absent on the famous talk show as scheduled.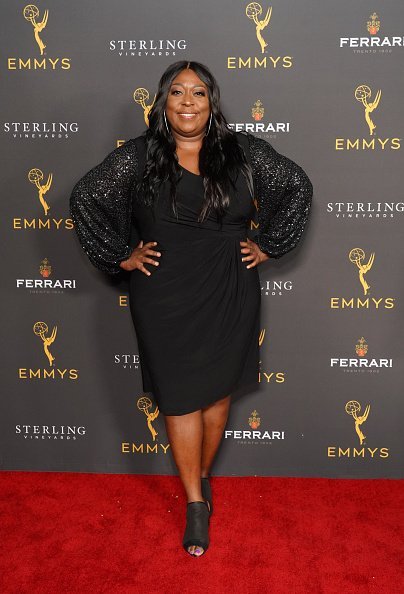 Loni Love at the Television Academy Daytime Programming Cocktail Reception on August 28, 2019 | Photo: Getty Images
LONI MAKES LIGHT OF BLAC CHYNA'S SHADY ABSENCE
"#PressPlay: #LoniLove threw some polite shade at #BlacChyna for missing her appearance on #TheReal. But the real tea is on everyone else's face as she's talking. (@therealdaytime)," the caption of the video clip reads.
The video was captured as the Monday episode of "The Real" came to an end. It runs for a short time, but it is just enough for Loni to make a snide remark about Chyna's unexpected absence.
Loni, surrounded by the other hosts of "The Real," started by thanking the guest star of the week, Amanda Seales for showing up "on time."
Then she swiftly addressed Chyna's absence with the other hosts giving tight smiles as they looked on.
"Of course, we were supposed to have Blac Chyna, but she's still getting ready in the dressing room. This is real TV, we are sorry we can't wait, Blac Chyna, you're welcome to come back anytime," Loni jokingly said.
It admittedly appeared like Loni was trying to play down the sting of Chyna's absence with the joke.
The real meaning of her words is, however, not missed and reports share that the curvy entertainer later took to the comments section to air her frustrations about Chyna skipping the show.
LONI BLUNTLY DISHES OUT ON THE REAL COST OF BLAC CHYNA'S ABSENCE
She did this by taking to the comments section of one of "The Real's" posts on Instagram.
The post is a humorous one as they shared a photo of their hosting couch completely empty alongside the caption:
"Today on #TheRealS6, Blac Chyna stops by."
Loni didn't find it one bit funny as she candidly told a fan the reality of what happened – Chyna skipping out the show cost them thousands.
"They not letting everyone in other talk shows especially people of color…we took a chance…then we had to fill the time…that [sic] thousands of dollars gone to waste," Loni wrote.
THE REASON FOR BLAC CHYNA'S ABSENCE IS STILL NOT KNOWN
The matter has roused netizens with a notable few publicly airing speculations on what may have hindered Chyna from attending the show.
From what was known, the gorgeous mother of two had been looking forward to appearing on "The Real" as she had taken to her Instagram to implore fans to tune in.
According to Celebrity Insider, Chyna chose to appear on the show to promote her new reality show, "The Real Blac Chyna." Had she attended as planned, it would have been her second biggest talk show following her appearance on "The Wendy Williams Show" earlier this year.
As at the time of this article, there is still no response from Blac Chyna as regards her absence.
Please fill in your e-mail so we can share with you our top stories!