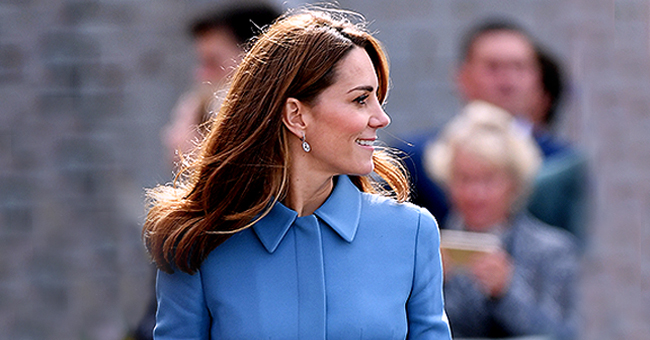 Getty Images
Duchess Kate Middleton Dazzles in Blue Trench Coat at Naming Ceremony of a Polar Research Ship
Kate Middleton wore a blue Alexander McQueen coat during the official naming of the British ship that will be called "Boaty McBoatface," by public choice.
The Duke and Duchess of Cambridge were in attendance with Sir David Attenborough during Thursday's naming ceremony of a British ship that will sail to the Antarctic to conduct research.
SPORTING A RECYCLED COAT
Middleton donned in a beautiful blue trench coat that looked of elegance and sophistication as she officially named the British polar ship, "Boaty McBoatface," by public choice.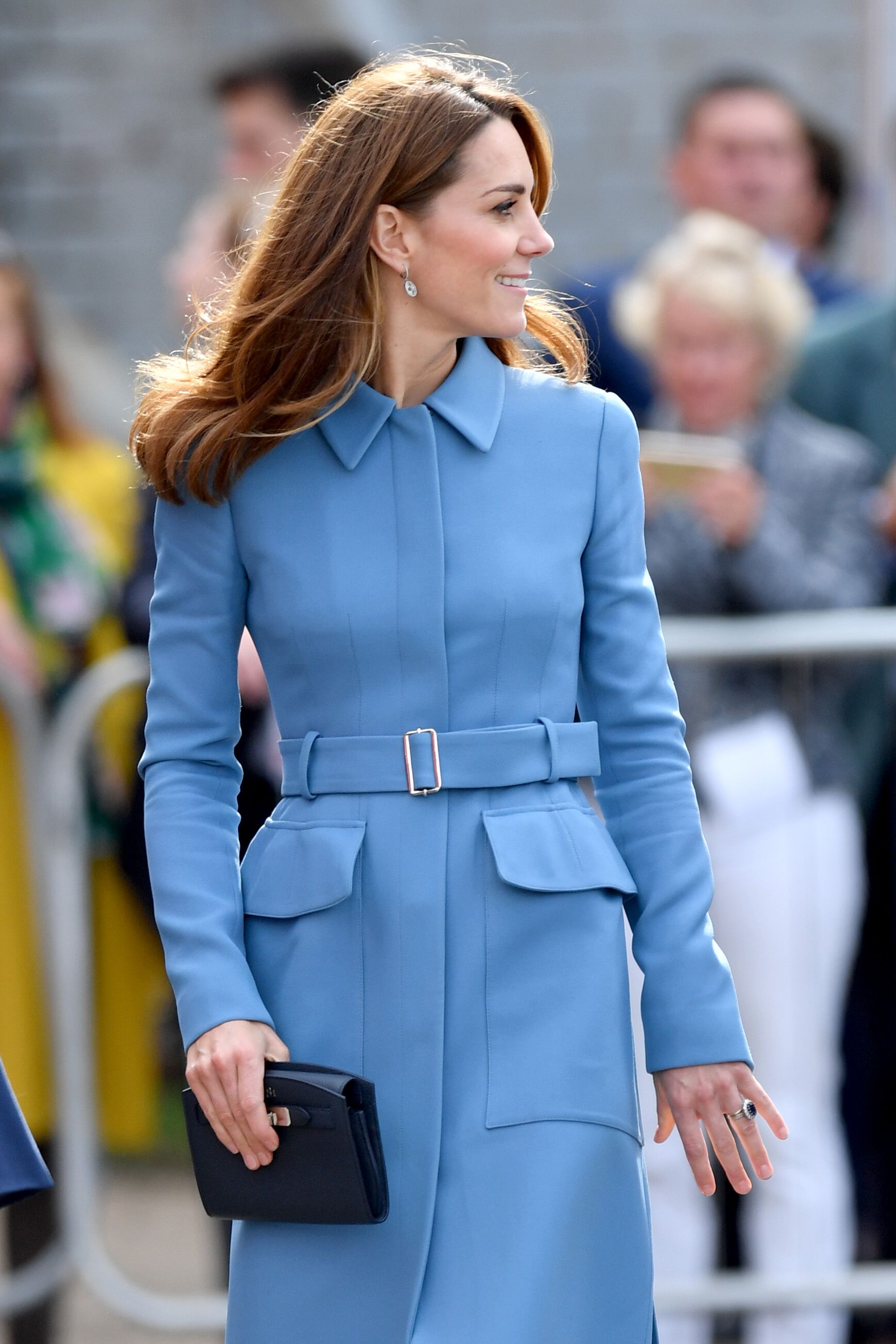 Kate Middleton attends the naming ceremony for The RSS Sir David Attenborough. | Source: Getty Images
She paired the cornflower blue Alexander McQueen dress with an Asprey clutch bag as she and her husband were toured around the ship to meet the men behind the makings, including engineers and young apprentices.
Some royal fans may have been familiar with Middleton's coat as it has been worn on three different occasions. She also wore a similar Mulberry coat of the same shade during a royal visit to Belfast.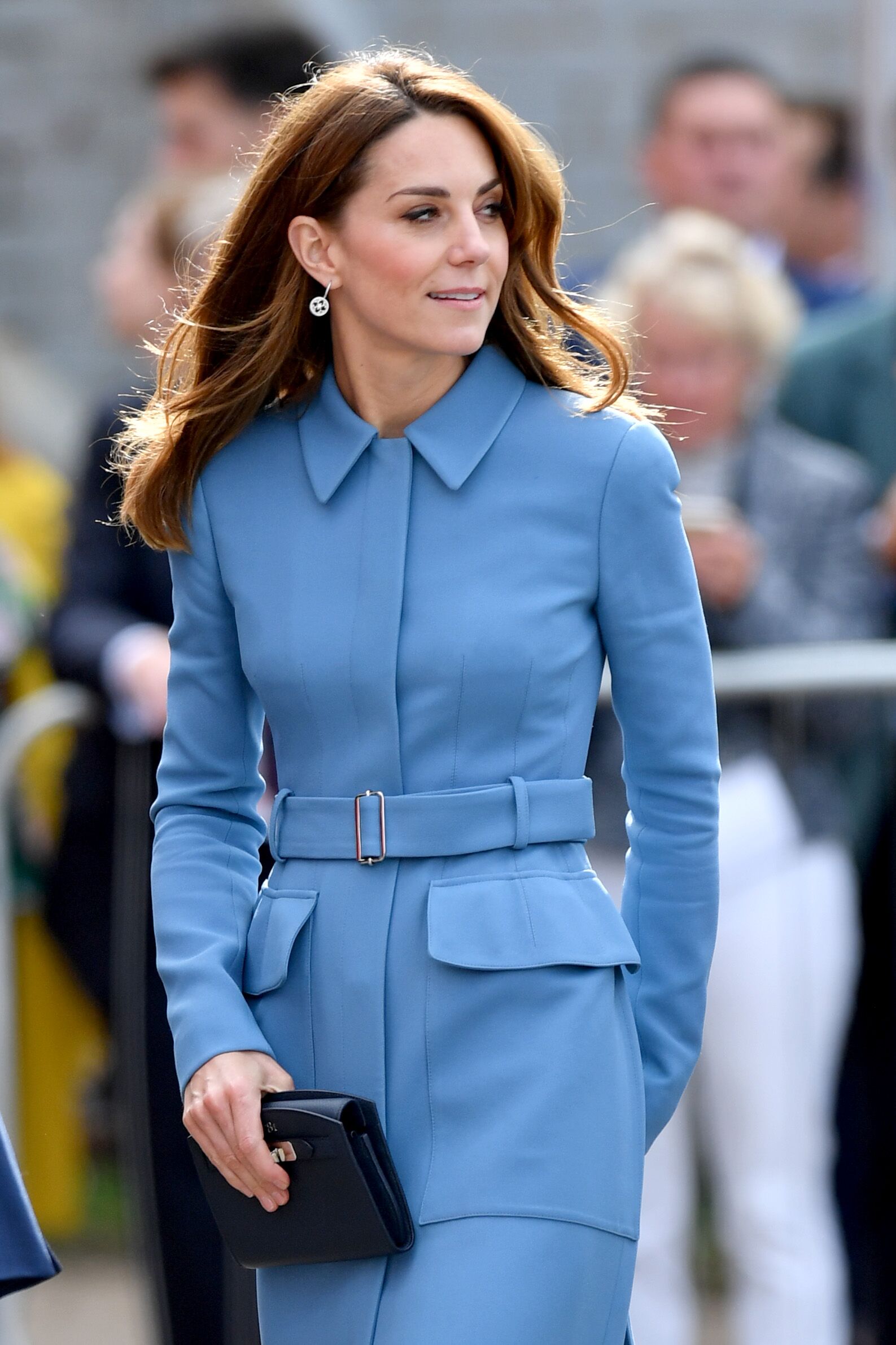 Kate Middleton attends the naming ceremony for The RSS Sir David Attenborough. | Source: Getty Images
THE SHIP'S OFFICIAL SPONSOR
The duchess' presence was of importance as she served as the ship's official sponsor. Being such, she released a bottle of Champagne which was smashed against the hull.
Her husband also spoke during the ceremony about the perfect timing the research ship is to be launched, given the heat of climate protests the past week. He said:
"As last week's climate protests the world over yesterday's report on our oceans and frozen regions demonstrated, there has never been a more important moment for this ship to get to work, and there is no person more fitting for this beacon of scientific research to be named after than you, David."
"BOATY MCBOATFACE"
"Boaty McBoatface" or the RRS Sir David Attenborough will be home to state-of-the-art machinery and will be replacing two polar research ships, the RRS James Clark Ross and the RRS Ernest Shackleton.
It will serve as a "floating research fleet" to aid scientists in studying the different oceans and the pressing issue of climate change.
THE OTHER ROYALS
On the other hand, just last month, Meghan Markle and Prince Harry were criticized by the public for using a private jet for their holiday trip, causing potential harm to the environment.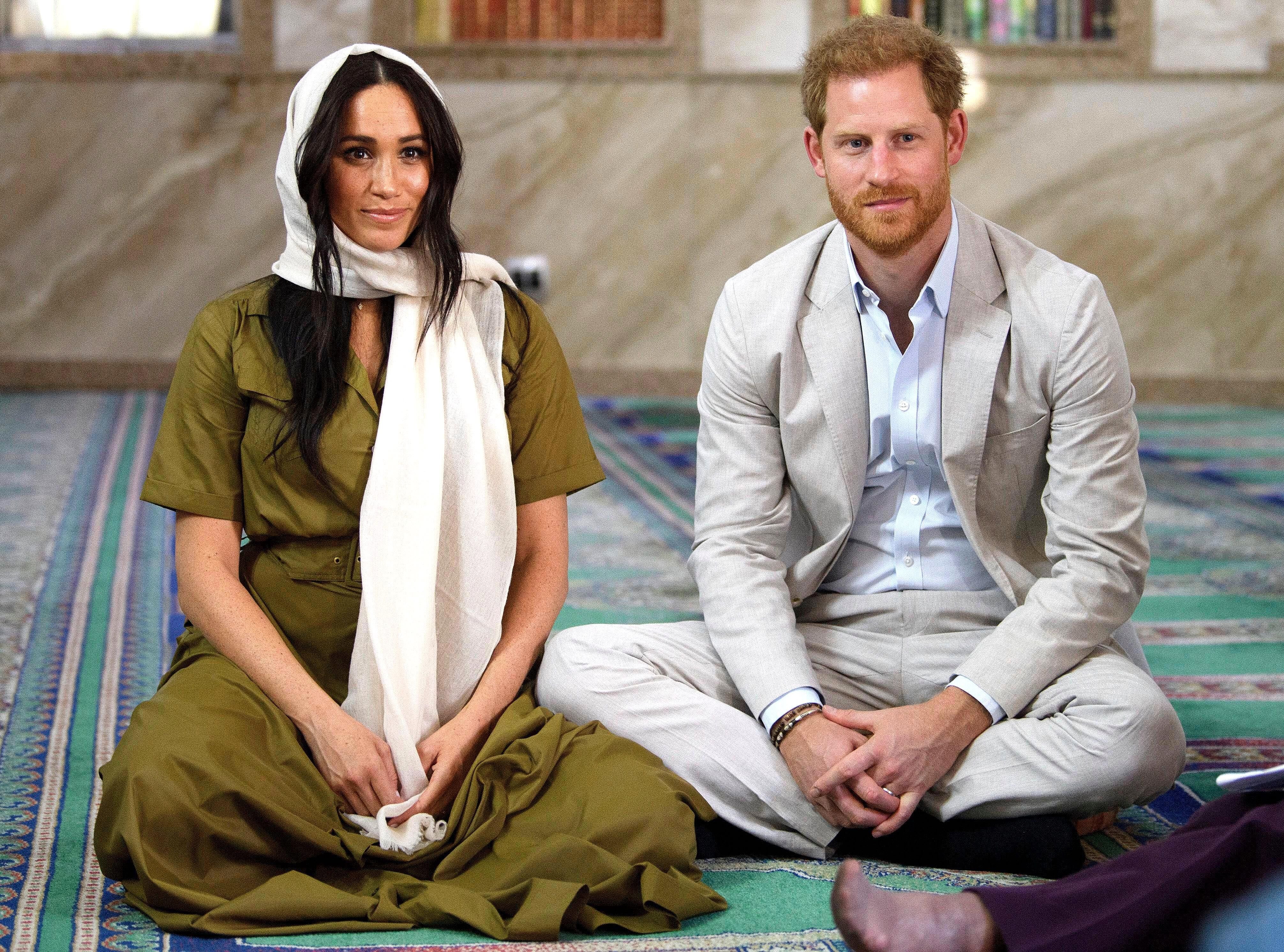 Meghan Markle and Prince Harry visit the Auwal Mosque. Source: Getty Images
According to the Fox News, El Paris reported on the couple leaving for Ibiza on August 6 using their luxury aircraft to get to an expensive villa for almost a week.
Their summed up expense that included the jet, accommodation, and personal security was estimated to cost taxpayers a total of $60,754.80 to $121509.60, reported the Daily Mail.
Please fill in your e-mail so we can share with you our top stories!