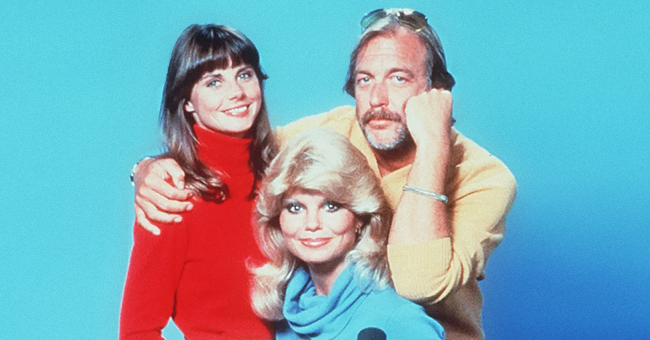 twitter.com/Enquirer
WKRP in Cincinnati:' Meet the Main Characters of the Show More Than 35 Years after It Ended
The sitcom "WKRP in Cincinnati" was particularly popular in the late 70s and early 80s. Decades later, fans of the show can not help but wonder where the cast is now.
A popular American situation comedy called "WKRP in Cincinnati" aired on CBS between 1978 and 1982. The show told the story of the mishaps and misfortunes of the staff who worked at a fictional radio station in Cincinnati, Ohio.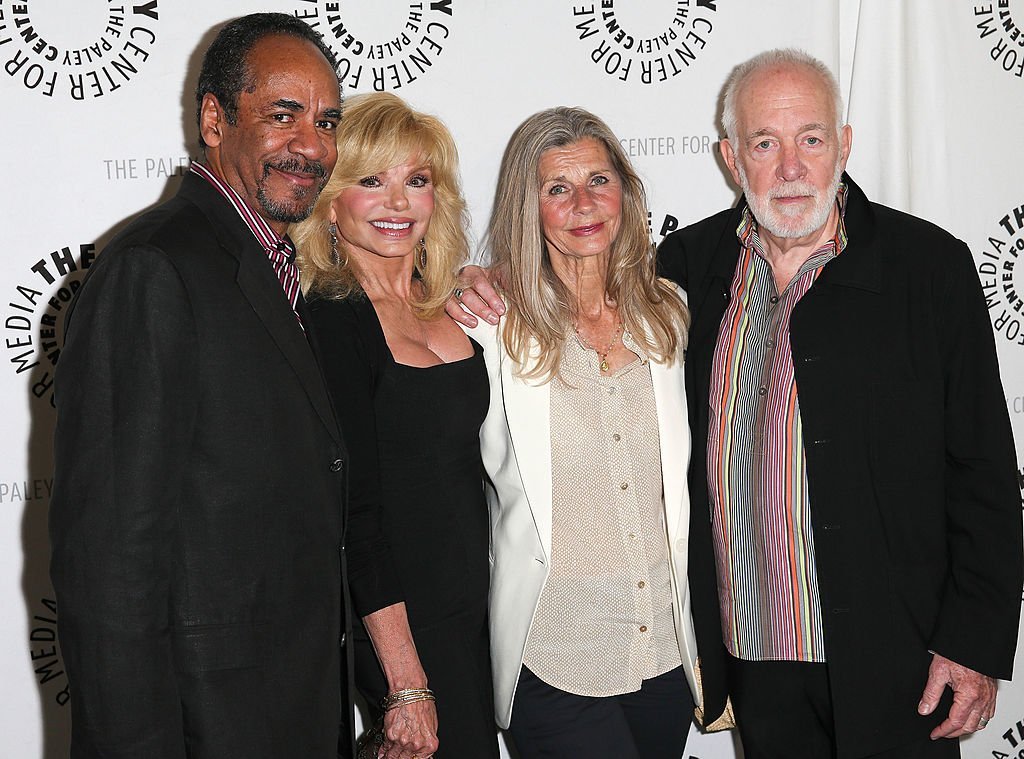 Tim Reid, Loni Anderson, Jan Smithers, and Howard Hesseman attend the Paley Center presentation of "Baby, If You've Ever Wondered: A WKRP In Cincinnati Reunion" | Getty Images
The series premiered on September 18, 1978, and ended on April 21, 1982. After four seasons and 88 episodes, fans of the popular show felt very connected to the actors of the show. Here is a look at what happened to the cast of "WKRP in Cincinnati."
Gary Sandy who Played Andy Travis
Gary Sandy went on to appear in episodes series like "L.A. Law," "Murder, She Wrote," and "F.B.I: The Untold Stories." Then in 2001, he landed the role of Terrence Kelly in "The Young and the Restless."
He also acted in a few movies. Recently, the actor bagged awards for live radio dramas and his appearances in theatrical performance. He was once married to actress Laura Soltis.
Gordon Jump who Played Arthur Carlson
In 1989, he went on to play "Maytag Man" in Maytag appliances commercials. Then in the 90s, Gordon starred in the short revival of "WKRP," which was called "The New WKRP in Cincinnati."
He even made an appearance in Seinfeld. Gordon was married three times and divorced twice. His last marriage was to Betty Sue McKeever whom he had a child with. They were married till he passed away in 2003.
Howard Hesseman Played Johnny Fever
Howard Hesseman went on to star in the 1985 comedy film "Police Academy 2: Their First Assignment." He also played a role in "Head of the Class" and in "One Day at a Time."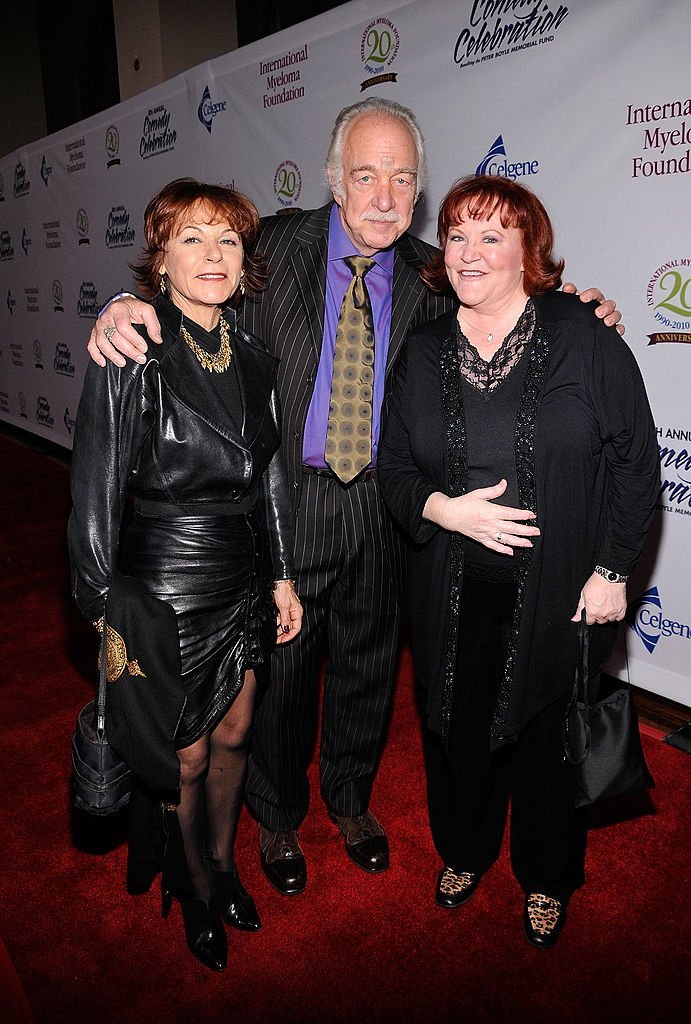 Howard Hesseman and Edie McClurg arrive with Hesseman's wife Caroline Ducrocq at the International Myeloma Foundation's 4th Annual Comedy Celebration | Getty Images
Howard and Catherine Maison were married from 1965 to 1974. They divorced and he went on to marry Caroline Ducrocq on July 22, 1989.
Loni Anderson Played Jennifer Marlowe
Loni Kaye Anderson earned her three Golden Globe Award nominations and two Emmy Award nominations for her role in "WKRP." She took a hiatus in the summer of 1980 after walking out of the sitcom over a salary dispute.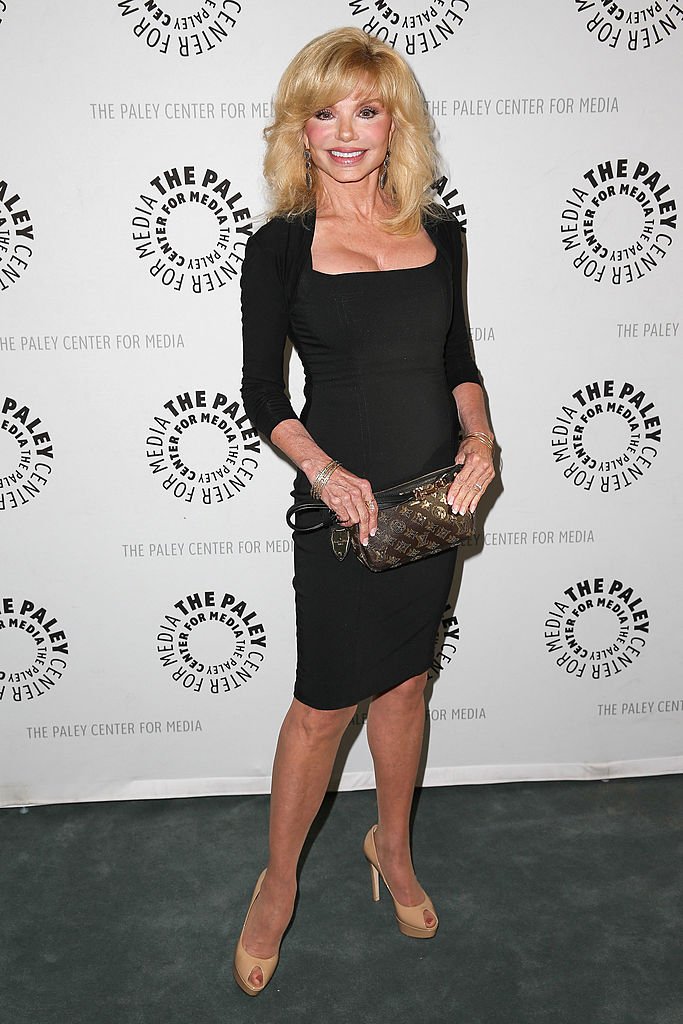 Actress Loni Anderson attends the Paley Center presentation of "Baby, If You've Ever Wondered: A WKRP In Cincinnati Reunion" | Getty Images
Loni starred in "The Jayne Mansfield Story" before returning to "WKPR in Cincinnati" until its cancellation in 1982. She went on to star in "Partners in Crime" and television versions of Hollywood film classics like "Letter to Three Wives," and "Sorry, Wrong Number."
She also acted in the NBC sitcom "Nurses," and made guest appearances in "Burke's Law," "Sabrina, the Teenage Witch," "Clueless," and "V.I.P." Then in 1996, she played Teri Carson in "Melrose Place."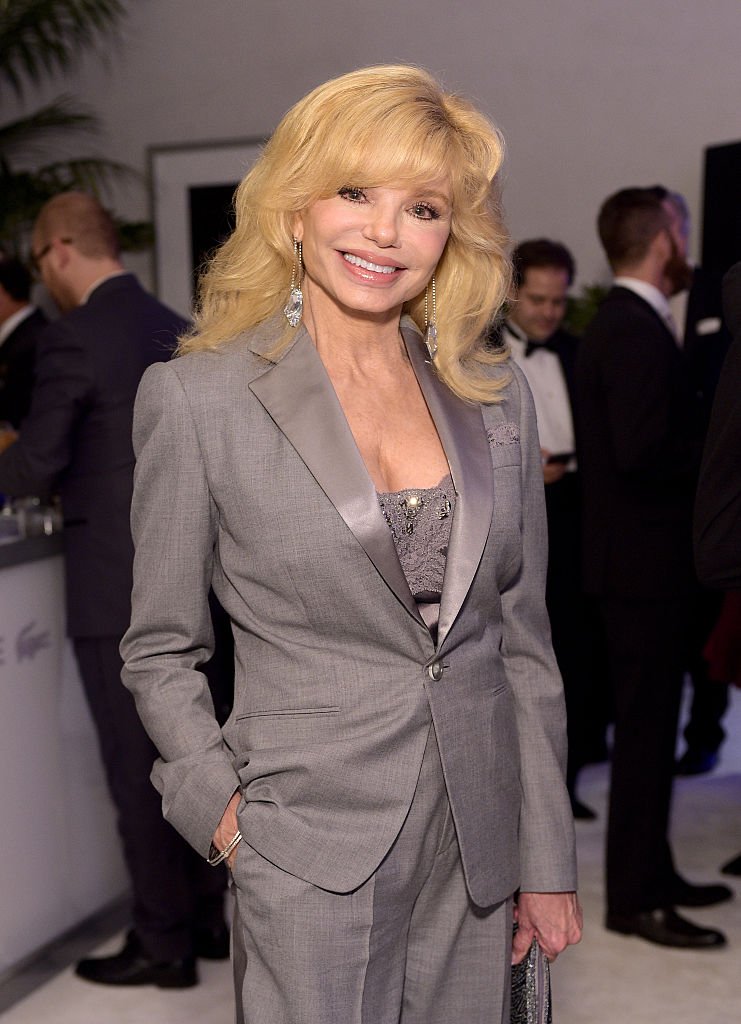 Actress Loni Anderson attends the 17th Costume Designers Guild Awards with presenting sponsor Lacoste at The Beverly Hilton Hotel | Getty Images
She has had a slew of other acting jobs over the years. When she wasn't acting on TV, she was married four times and divorced three times. Loni wed her current husband, singer Bob Flick, in 2008
She has two children. A daughter, Deidre Hoffman, from her marriage to Bruce Hasselberg and a son, Quinton Anderson Reynolds whom she adopted with Burt Reynolds.
Tim Reid Played Venus Flytrap
Tim Reid went on to play Marcel "Uptown" Brown on "Simon & Simon." The actor also appeared on "Sister, Sister" and "That '70s Show."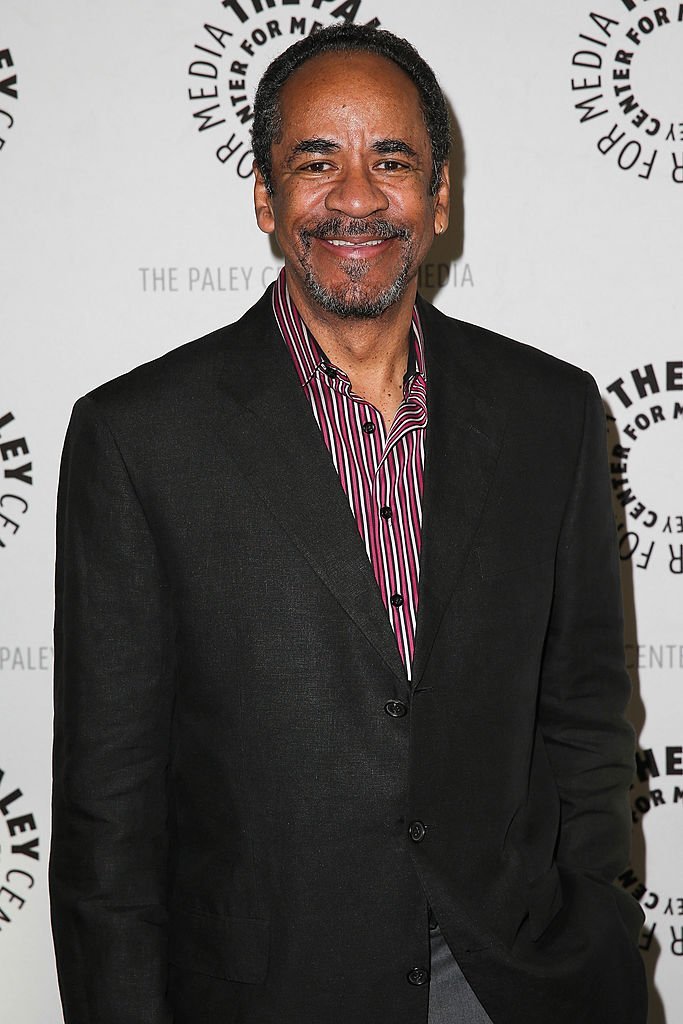 Tim Reid attends the Paley Center presentation of "Baby, If You've Ever Wondered: A WKRP In Cincinnati Reunion" | Getty Images
Tim has been married twice. He shares two children, Timothy Jr. (born 1968) and Toni Reid (born 1971) with Rita Ann Sykes who he married in 1966. Unfortunately, their relationship ended in divorce in 1980.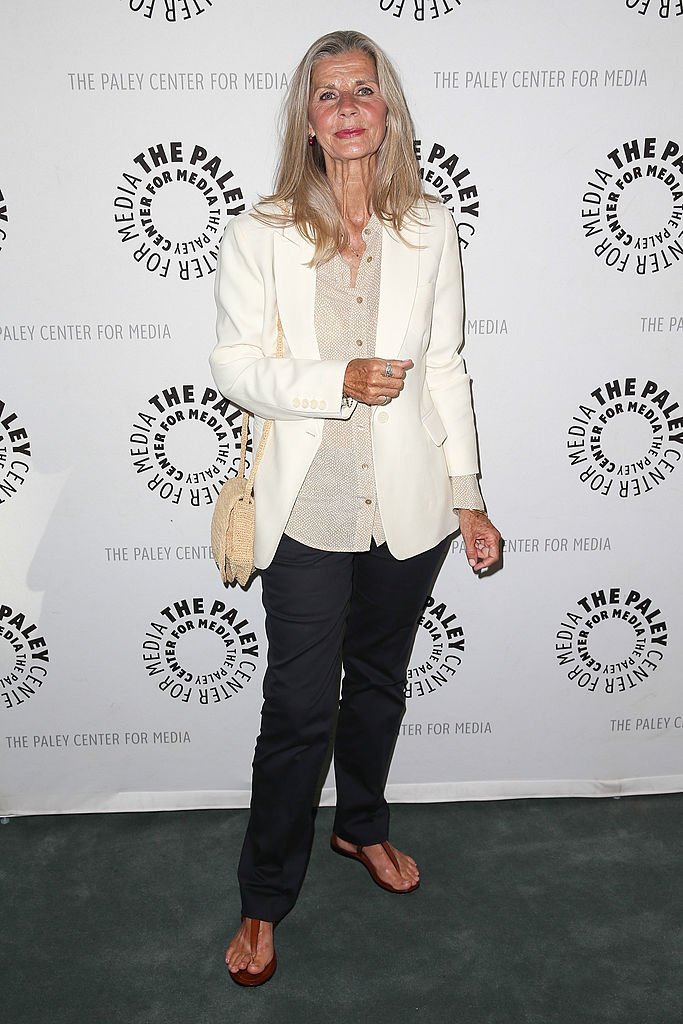 Actress Jan Smithers attends the Paley Center presentation of "Baby, If You've Ever Wondered: A WKRP In Cincinnati Reunion" | Getty Images
Jan Smithers Played Bailey Quarters
Jan Smithers has been married and divorced twice. She was first married to Kip Whitman and then to actor James Brolin. he became the stepmother to Brolin's sons who he had from a previous marriage. They also had a daughter, named Molly, of their own.
Richard Sanders Played Les Nessman
Richard Sanders is an actor and screenwriter. After the original series ended in 1982, he guest-starred on a slew of series like "Gloria," "Simon & Simon," and "Married . . . with Children."
He also has a role in the 2002 mini-series "Rose Red." Richard is married to television script supervisor Marilynn Marko Sanders.
Frank Bonner Played Herbert "Herb" Tarlek
Frank Bonner played sales manager Herb Tarlek on WKRP in Cincinnati. After WKRP, he went on to act in three episodes of the popular 1985 adventure series "Scarecrow." He also acted in "Mrs. King."
He also appeared in two episodes of "Night Court" and guest-starred on "Punky Brewster" and "Murder, She Wrote." He also held a recurring role in "Just the Ten of Us" and even acted in "Saved by the Bell: The New Class."
Frank has been married five times and divorced four times. He is currently married to Gayle Hardage since 2006.
Please fill in your e-mail so we can share with you our top stories!