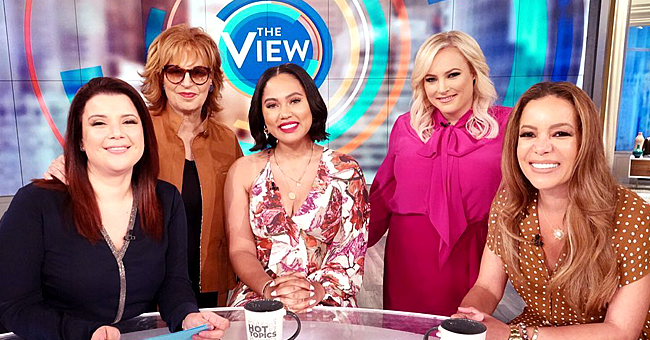 Facebook/The View
Meet 'the View' Co-Hosts' Spouses
In September 2019, "The View" premiered its 23rd season as a panel of well-known women reconvened to discuss the latest in entertainment and sociopolitical news.
Conceived by the iconic Barbara Walters, the show featured 22 permanent co-hosts since it first aired in August 1997. While viewers got a deeper insight into the hosts' perspectives on current affairs and life, we looked at who some of the hosts chose to spend it with.
BARBARA WALTERS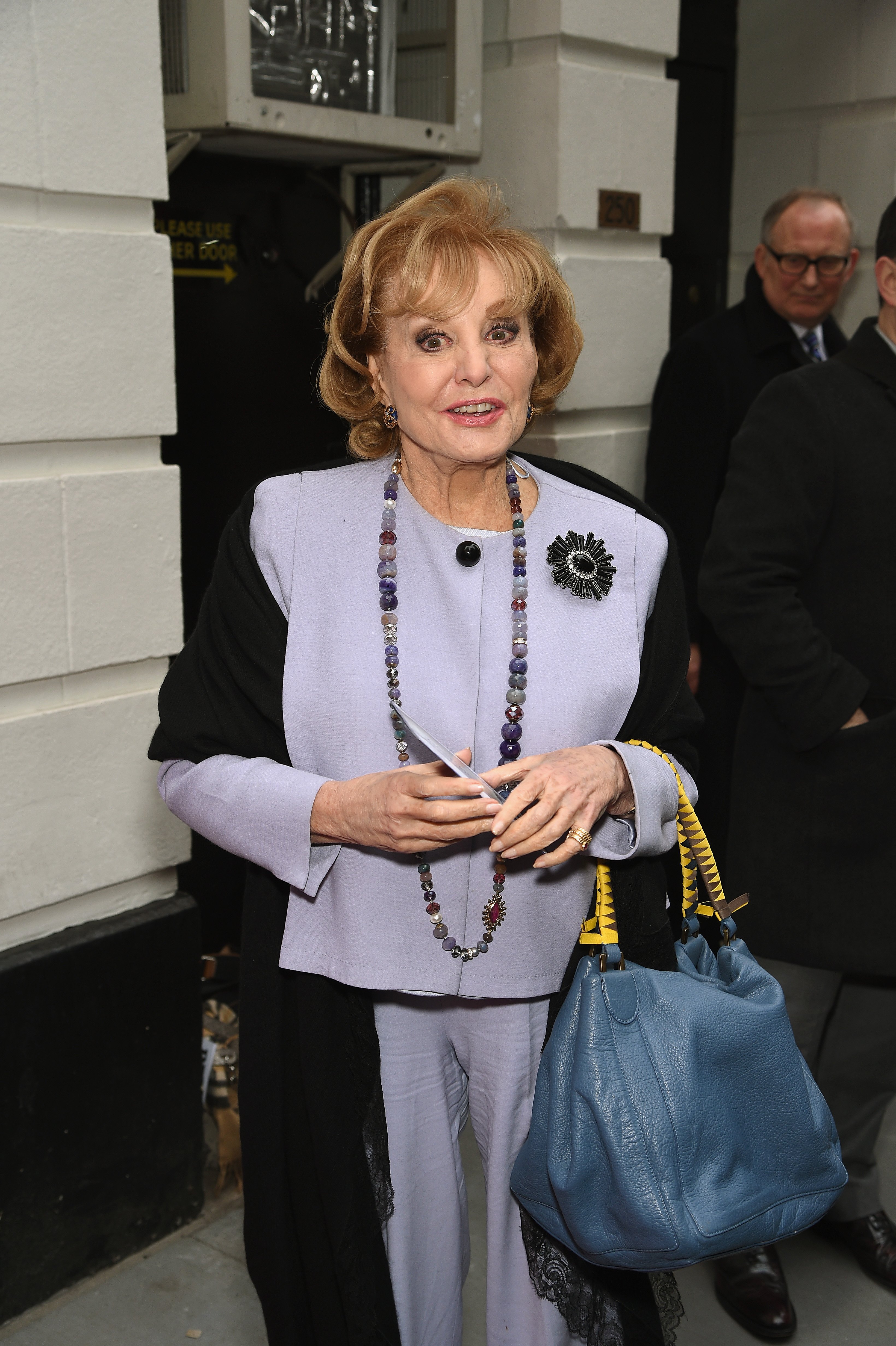 Barbara Walters attends the "Gigi" Broadway Opening Night at Neil Simon Theatre on April 8, 2015, in New York City. | Source: Getty Images.
Barbara married the philanthropist, developer, and Hollywood producer Merv Adelson on May 10, 1986, but their marriage fell apart six years later and they divorced on August 17, 1992.
Merv started the production company Lorimar with the executive Lee Rich, which brought out massive hits like "Dallas," "The Waltons" and the film "An Officer and a Gentleman" in 1982 with Richard Gere.
After his marriage to Barbara, Merv went on to marry a fourth time and wed Thea Joyce Nesis in 1993, however, two children and ten years later, they also divorced.
On September 8, 2015, Merv passed away at the age of 85 in Canoga Park, California after suffering complications from a stroke.
JOY BEHAR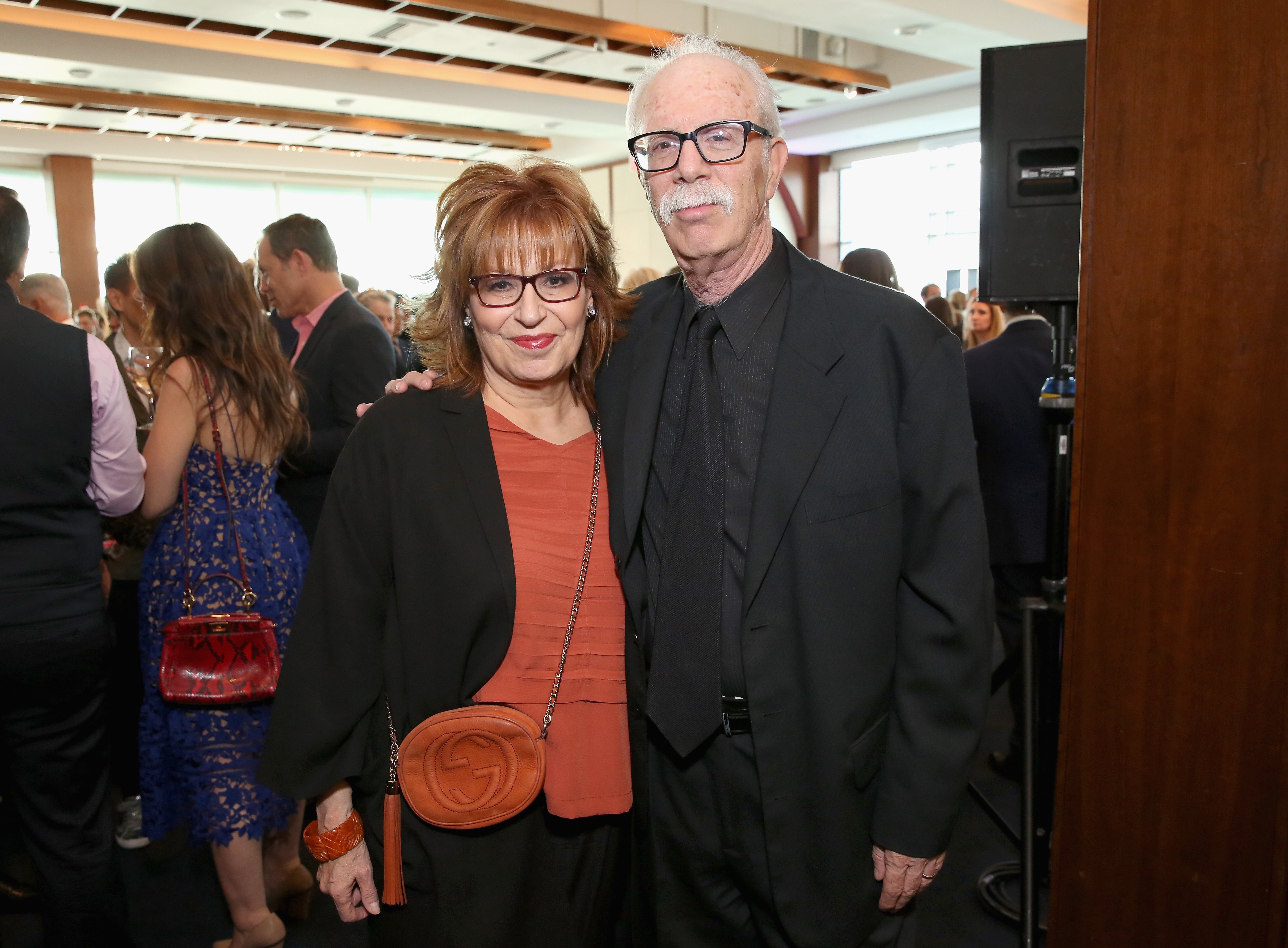 Joy Behar and Steve Janowitz at Family Equality Council's "Night at the Pier" at Pier 60 on May 8, 2017 in New York City. | Source: Getty Images.
Joy has been with "The View" since the start and only missed two seasons of co-hosting. She married her boyfriend of twenty-nine years, Steve Janowitz shortly before the show's 15th season returned on what also marked the talk shows' 14th anniversary on the air.
On August 11, 2011, Joy and Steve got married during a private ceremony in New York City, after which Joy cheerfully Tweeted, "Gone fishing."
WHOOPI GOLDBERG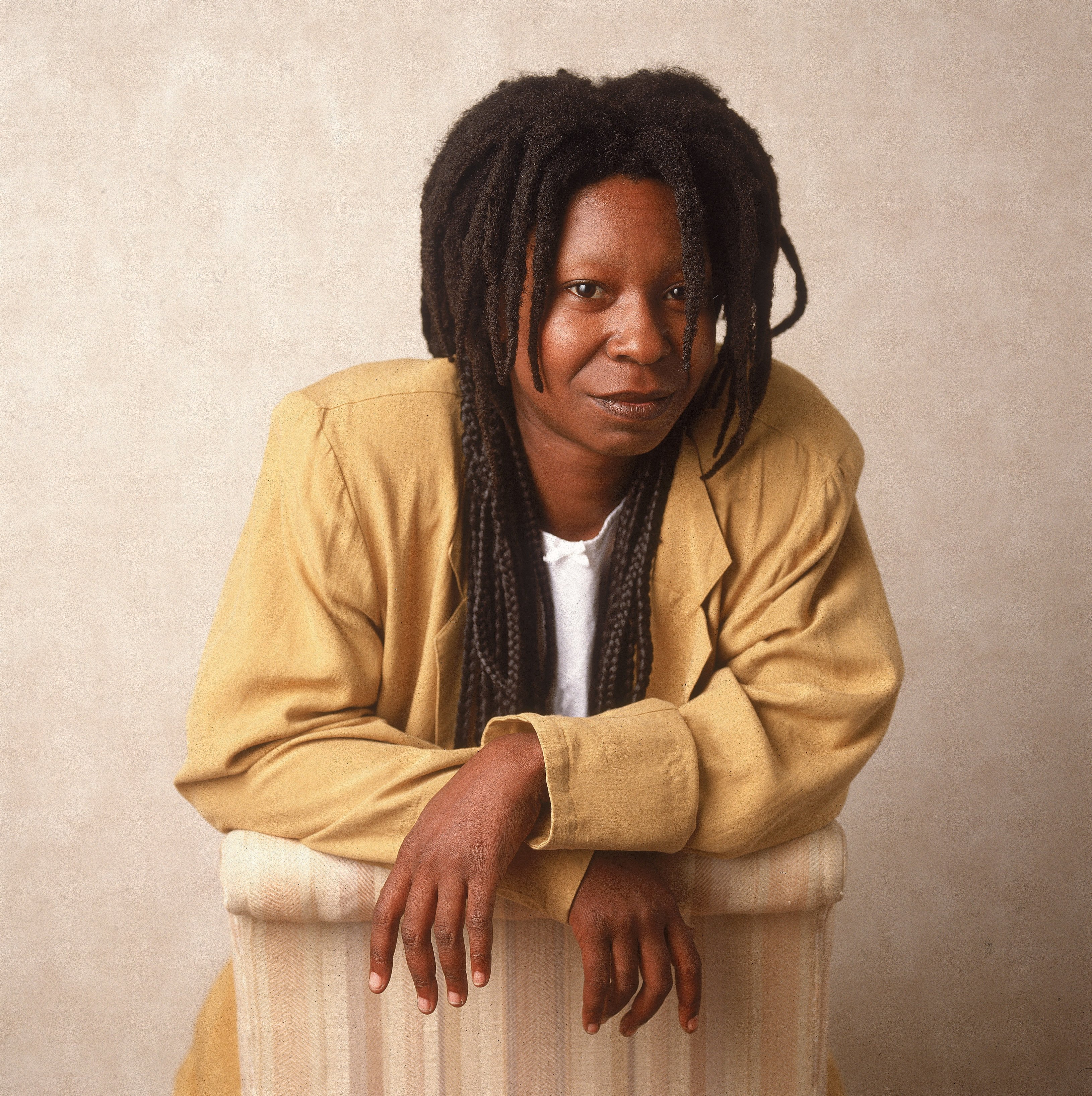 Studio portrait of American actor and comedian Whoopi Goldberg leaning on a chair, 1988. | Source: Getty Images
Actress Whoopi Goldberg joined the talk show in 2007 and decided that marriage is not for her after three failed marriages.
At the age of eighteen, Whoopi married Alvin Martin and together they had a daughter, Alex before their split in 1979. Seven years later she married David Claessen, but she divorced the cinematographer two years later. Whoopi's marriage to Lyle Trachtenberg in October 1994, only lasted a year.
"I'm much happier on my own," Whoopi said in 2016. "I can spend as much time with somebody as I want to spend, but I'm not looking to be with somebody forever or live with someone. I don't want somebody in my house."
Being married made Whoopi realize that conforming to its expectations is not for her. She doesn't want to do something "because everybody's expecting you to."
MEGHAN MCCAIN
Meghan, who joined the talk show in 2017, got engaged to Ben Domenech at the Mayo Clinic shortly after her father, Senator John McCain got diagnosed with stage 4 brain cancer in July 2017.
"We got engaged because we decided to sort of celebrate life and celebrate being alive," Meghan said on The View. "It's not the most romantic story, but he is my partner."
Four months later, the two exchanged vows at the McCain family lodge in Sedona, Arizona in front of approximately 100 guests on November 23, 2017.
Sadly, Meghan had a miscarriage a few weeks before penning the experience in an article in the New York Times in July 2019.
"I had a miscarriage. I loved my baby, and I always will. To the end of my days I will remember this child — and whatever children come will not obscure that," she wrote. "I have love for my child. I have love for all the women who, like me, were briefly in the sisterhood of motherhood, hoping, praying and nursing joy within us, until the day the joy was over."
SARA HAINES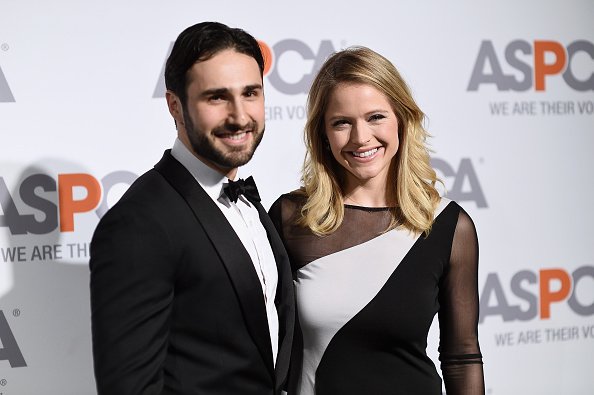 Max Shifrin (L) and Sara Haines attend ASPCA'S 18th Annual Bergh Ball honoring Edie Falco and Hilary Swank at The Plaza Hotel on April 9, 2015, in New York City. | Source: Getty Images.
Sara and Max Shifrin, whom she married in 2014, had an interesting start to their relationship. While working at "Today," the producers approached her and asked if she would be open to creating an online dating profile as part of a segment relating to the topic.
She didn't think twice and Sara chose to keep the profile after the segment ran. Eventually, Max came knocking on the proverbial door.
A year into their marriage, Sara fell pregnant with their first child at the age of 38. The couple became the proud parents of Alec Richard on March 5, 2016, followed by the birth of their daughter, Sandra Grace two years later.
In January 2019, Sara announced that baby number three is on the way during a segment on her new co-hosting show, "GMA Day." A few months later, in June 2019, Sara gave birth to their second son, Caleb Joseph.
Max and Sara also share their outlook on the perspective that each person has that one special person meant for them in life and love.
"There's no one person. We both agree on this and laugh all the time. There are thousands of The Ones. It's The One you decide to commit to," Sara explained. "It wasn't as romantic or fairy-tale-ish as 'I've been looking for you my whole life.' It wasn't any of that. We laugh at that."
JEDEDIAH BILA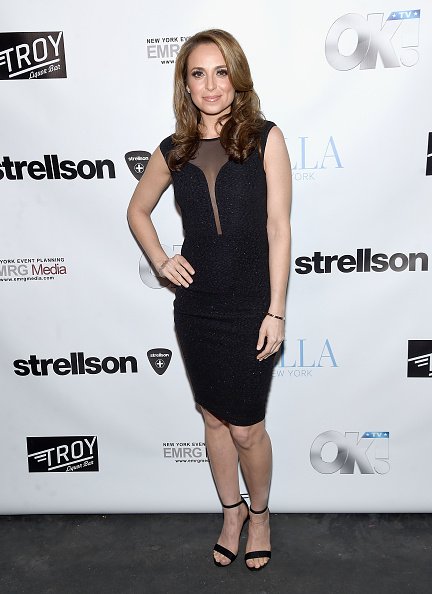 Jedediah Bila attends the BELLA New York Lance Bass Cover Launch Party at Troy Liquor Bar on January 21, 2016, in New York City. | Source: Getty Images.
Jedediah got engaged to Jeremy Scher in June 2017, the same year she made her exit from "The View." The couple spent a weekend at a New Hope bed-and-breakfast, during which Jeremy popped the question.
The talk show host had her fairytale wedding on February 17, 2018, where the couple exchanged vows in Huntington, New York.
60 of the couple's closest friends and family attended their special day planned by Michael Russo Events, and the couple didn't wait long before Jedediah announced her pregnancy.
During an interview with "Fox & Friends" on June 1, 2019, Jedediah revealed them to be expecting a boy as she excitedly shared images of her ultrasound.
ABBY HUNTSMAN
Abby joined the talk show in 2018, shortly after she gave birth to her first child and daughter with husband Jeffrey Bruce Livingston, Isabel in November 2017.
The two started dating in college and got married in 2010. Abby had to take time off from "The View" to give birth to their twins in June 2019, and affectionately referred to their new bundles of joy "season 23's first guests."
After returning to the show from maternity leave, Abby shared how the experience of her twins that had to spend time in the NICU after their birth affected her.
Please fill in your e-mail so we can share with you our top stories!