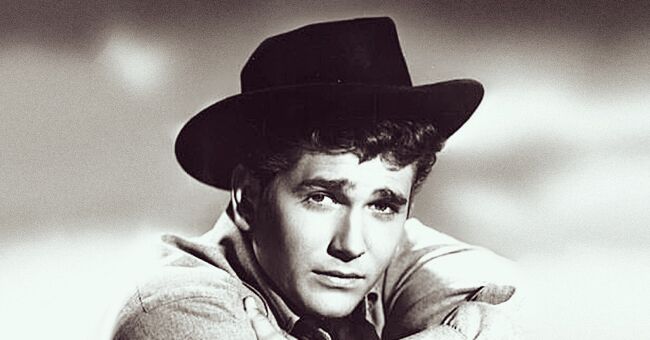 Getty Images
'Bonanza' Star Michael Landon's 3rd Wife Cindy Shares Warm Tribute to Their Daughter Jennifer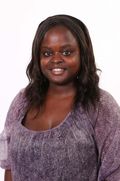 Actor Michael Landon's third wife celebrates national daughter's day with a heartfelt tribute to their daughter.
National daughter's day gives every parent the opportunity to show some extra love to their daughter's. Sending a special message to her only daughter with "Bonanza" star, Michael Landon, Cindy Landon shares on her Instagram story:
"Today is national daughter day. No words can describe the immense love and respect I have for my beautiful daughter…life, challenges to overcome, you have grown into without a doubt one of the most amazing woman I know…I love you heart and soul...."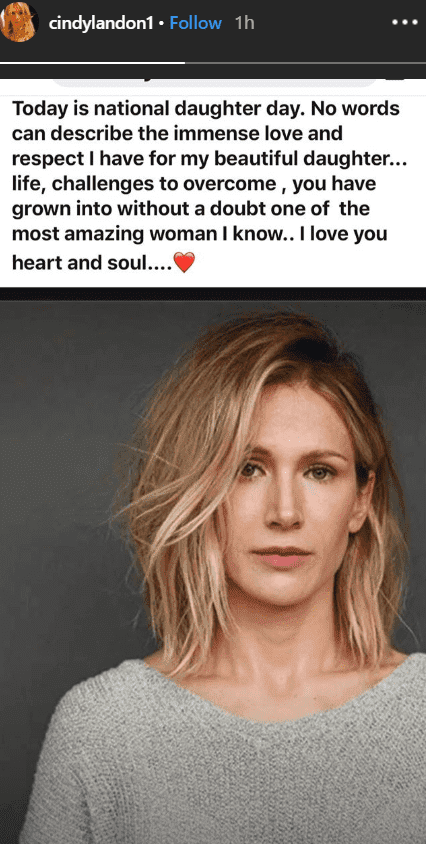 Cindy Landon send tribute message to her daughter, Jennifer Landon on national daughter's day | Source: instagram.com/cindylandon1
While starring on "Little House on the Prairie," Michael met Cindy, who was working as a makeup artist at the time.
They married in 1983 the couple had two children together, Jennifer Rachel Landon and Sean Matthew. Michael died of pancreatic cancer, on July I 1991. It is reported, at the time of his death Jennifer was 7-years-old.
Sharing how her father's battle with cancer and his eventual death when he was in 50's shaped her life, she reveals:
"My dad didn't believe in allowing past hardships affect your present circumstances in a detrimental way. None of the things he experienced was ever apparent in the way he parented. He was all about turning things around. That's why he liked underdogs and identified with them."
Cindy apparently isn't the only parent who enjoyed doting over Jennifer. Jennifer shares that her mother used to encourage them to always eat healthy. However, her father would always spoil them with sweet treats. She reveals on of her best memories of her father saying:
"I loved strawberry-flavored milk, but we were really not allowed to drink it at home. To my delight, my dad had covered the entire backyard in (Nestlé) strawberry Quik. He brought out spoons and let me run around eating as much strawberry snow as I could."
Jennifer is a three time Emmy award winning actress, she has starred in "Animal Kingdom," "The Front Runner" and "Yellowstone."
Proving just why her mother is so proud of, not only has she continued her father's legacy with her own success acting career, but she also advocates for the Pancreatic Cancer Action Network, in his honor.
Please fill in your e-mail so we can share with you our top stories!