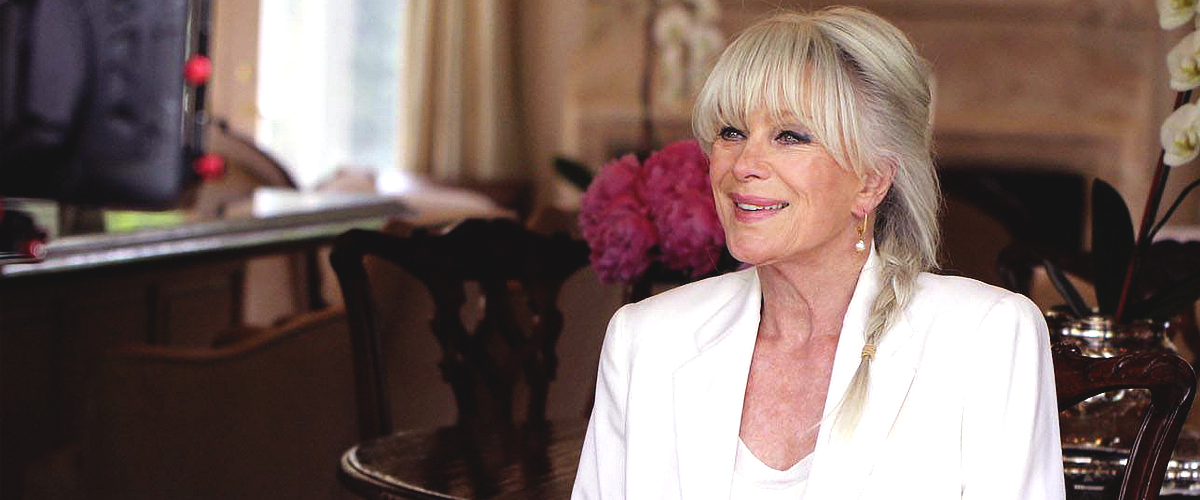 facebook.com/Linda Evans (Official)
After 'Dynasty,' Linda Evans Got Arrested, Won a Cooking Show, and Became a Motivational Speaker

Linda Evans was one female actress who proved that maturity is a sexy look, yet after her run on "Dynasty," she encountered challenges that taught her much more than age ever could.
Evans proved her drama teacher wrong
Linda Evans, 76, attended Hollywood High School as a teen. In drama class, her teacher refused to let her take advanced acting classes because he deemed her "too shy." Boy was he wrong.
Evans acted throughout the early 60s before landing her breakout role as Audrey Barkley on "The Big Valley." Her career remained active when the show ended in 1969.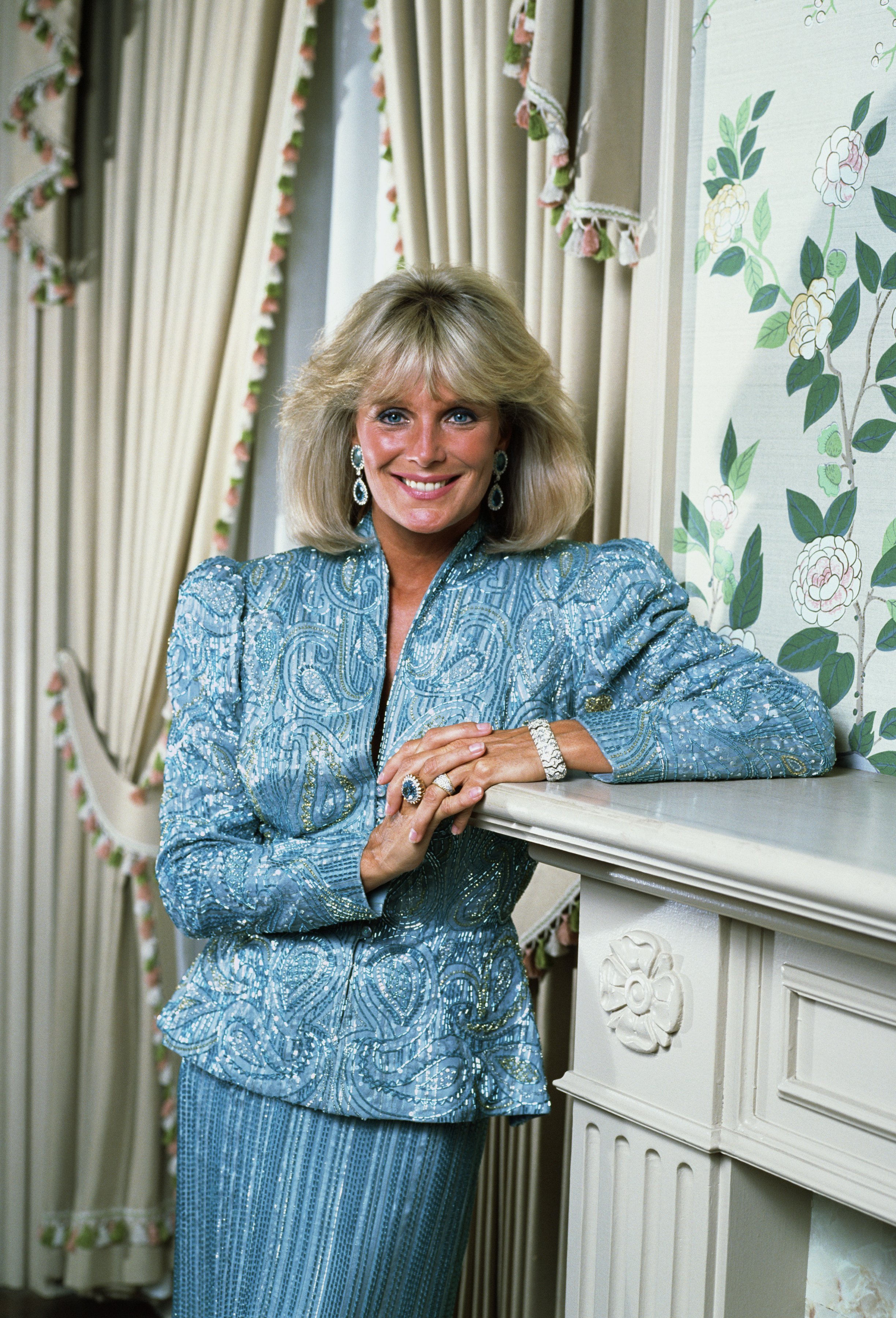 Linda Evans poses during a photo session in Hollywood, California in 1987 | Photo: Getty Images
In 1981, Evans changed the game by showcasing herself as the gorgeous older blonde Krystle Carrington, the wife of an oil tycoon on the drama show "Dynasty."
The show went on for a decade. Afterward, Evans's career significantly slowed down. Her last major film was in 1997. Since then, she's had her ups and downs.
What happened after "Dynasty" ended
Following Evans' longest run on television, she fell into a bout of depression for several years. Her health took a hit and her blood pressure would regularly spike.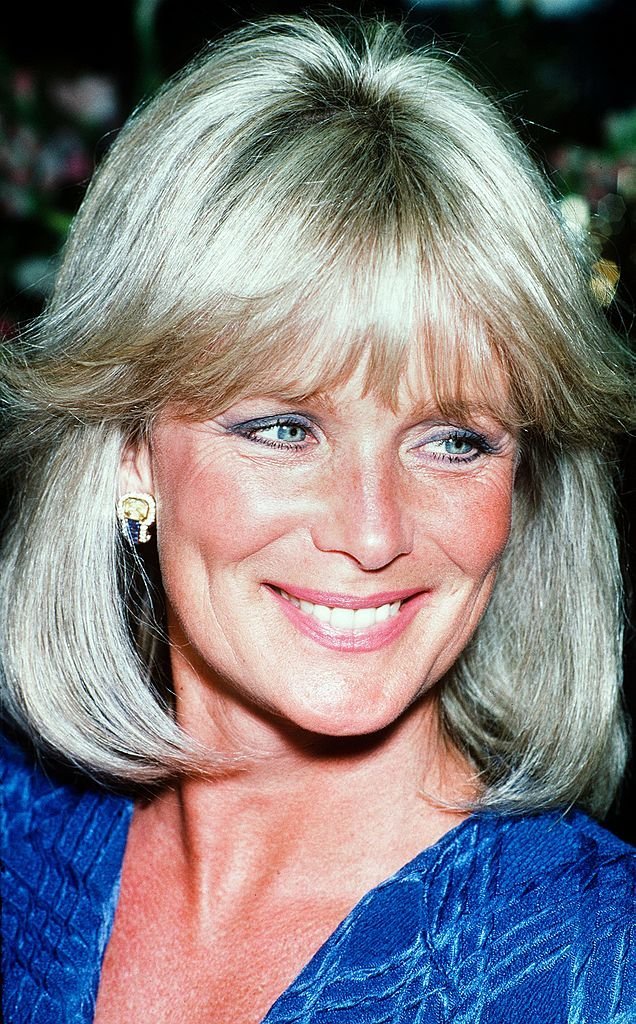 Linda Evans, former "Dynasty" star, in the year 1990 | Photo: Getty Images
Evans called it "a nightmare." She had to take medicine for the issue, but once stopped because of the unpleasant feelings she got from it. This made things even worse.
The "Childish Things" actress blacked out one day and fell to the ground. After that incident, she wrote her cookbook/ memoir called "Recipes for Life: My Memories" to alleviate her depression.
Evans is a big foodie and she has something to show for it
The "Glitter" actress chose to write about cooking because she has a passion for it. She proved that when she competed on "Hell's Kitchen" in 2009.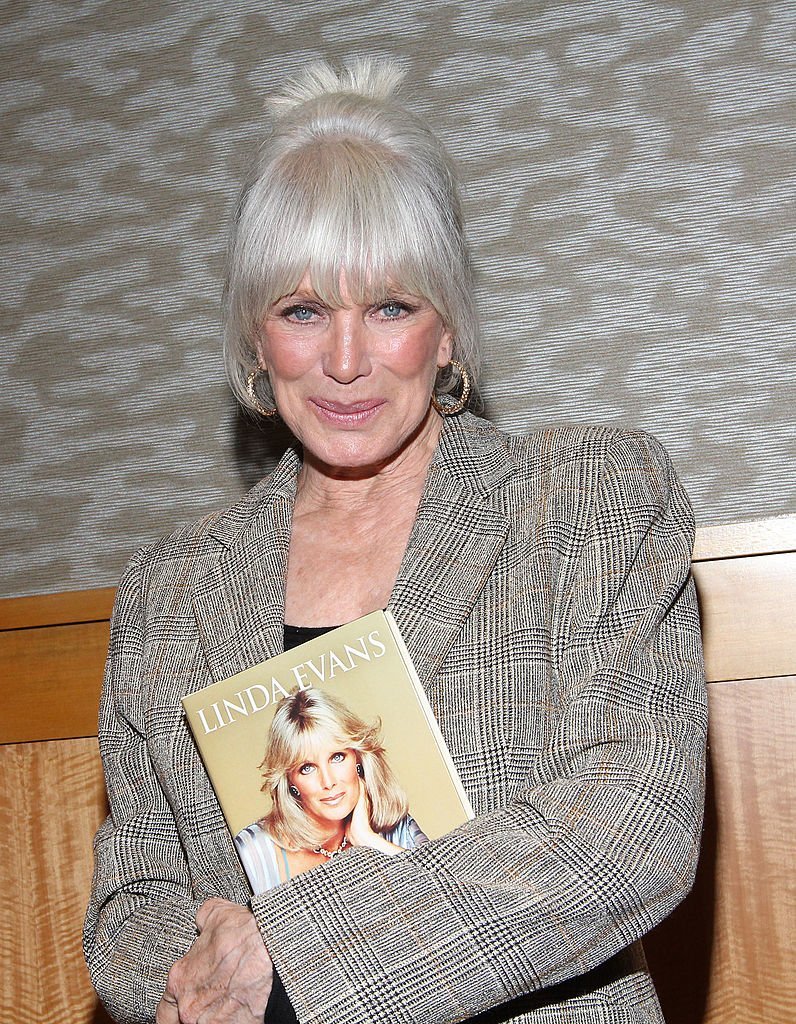 Linda Evans promotes her book "Recipes for Life" in New York City on October 13, 2011 | Photo: Getty Images
After 16 days, Evans reached the final round of the show alongside comedian Adrian Edmondson. Viewers made the final vote which saw Evans emerge as the ultimate winner.
Her husband left her for a much younger woman
Years prior, Evans faced challenges when she was in the prime of her career. She got married to John Derek in 1986, three years after the pair met.
Five years later, the marriage fell apart due to infidelity on Derek's part. On Christmas day in 1973, the actor admitted to having an affair with actress Bo Derek, who was just 16 years old when John was 30.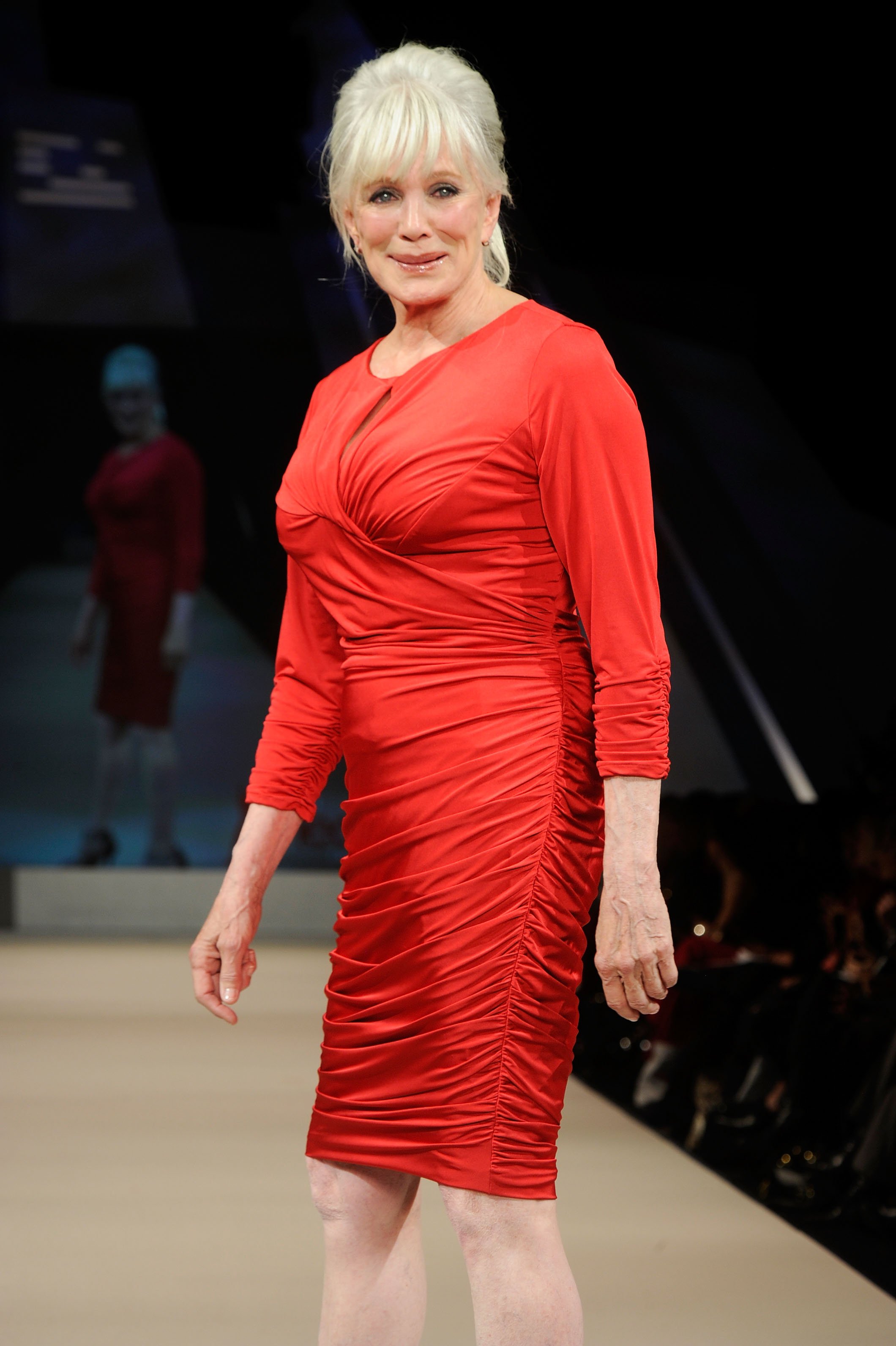 Linda Evans walks the runway at The Heart Truth's Red Dress Collection in New York City on February 8, 2012 | Photo: Getty IMages
Bo and John got married in 1976 and remained together until his death in 1998. Bo has since spoken publicly about the guilt she felt for destroying Evans' marriage.
Her other relationships were not as bad — but her actions were
Evans got married once again to Stan Herman in 1975. The relationship lasted until 1979. She was later reportedly involved with a greek musician named Yanni until 1999.
Things became very dramatic again for Evans in 2017 when a video of her DUI arrest reached the public. The dashcam footage was captured in 2014.
At the time, an officer stopped Evans for driving erratically. At first, they believed it was because Evans was drunk, but tests proved otherwise.
Evans' charges were later changed to reckless driving. The "Hunter" actress, who had told the officer she was in extreme pain, subsequently agreed that she shouldn't have been driving.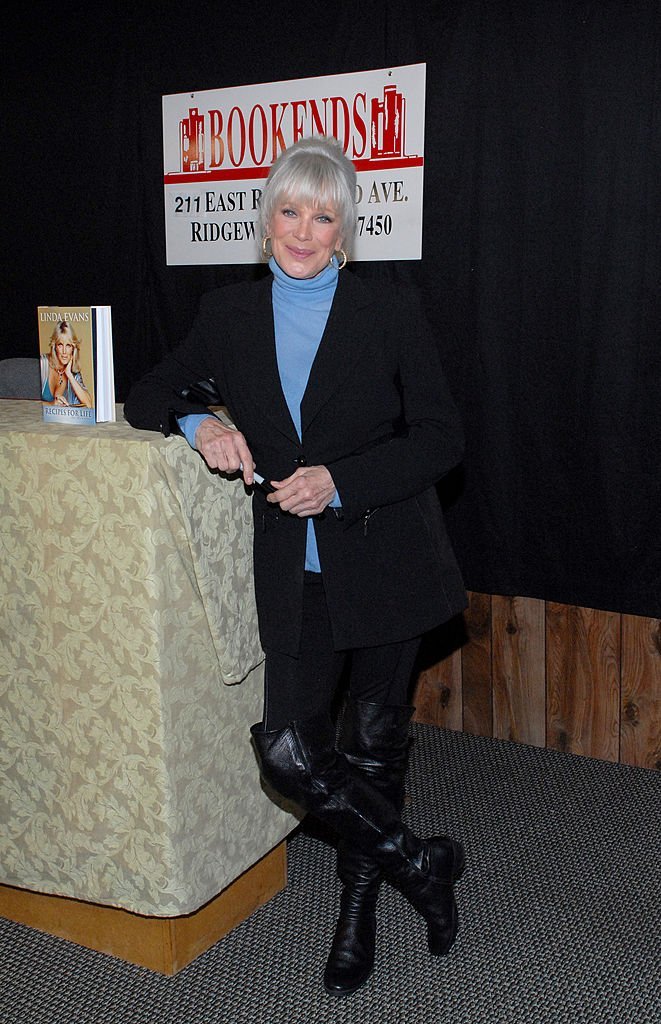 Linda Evans promotes her book "Recipes for Life" in Ridgewood, New Jersey on October 15, 2011 | Photo: Getty Images
Evans learned a lot from seeing herself in that horrible state
In an interview with People, Evans said:
"When I saw the footage, I was surprised because I don't remember myself that way. That's not the way I perceive myself. To see it, it was disturbing. I saw the pain in my eyes."
Seeing herself in such a situation also showed Evans how far she's come. Back in 2016, she told ET that she actually understands why some people don't feel a need to be alive with such intense pain.
Evans reduced most of the pain from her slipped spinal disc by undergoing a laser procedure. She lost her hair in the process, but that part of it was the least of her worries.
She's grown immensely through all of her trials
After what she's been through, Evans has had a lot of time to reflect on herself as an individual. She now takes care of her health not just with medication, but by working out daily and walking.
According to People, her pain is currently gone, and she's extremely appreciative of the fact that she's alive and well. She now gives motivational speeches to women throughout the country.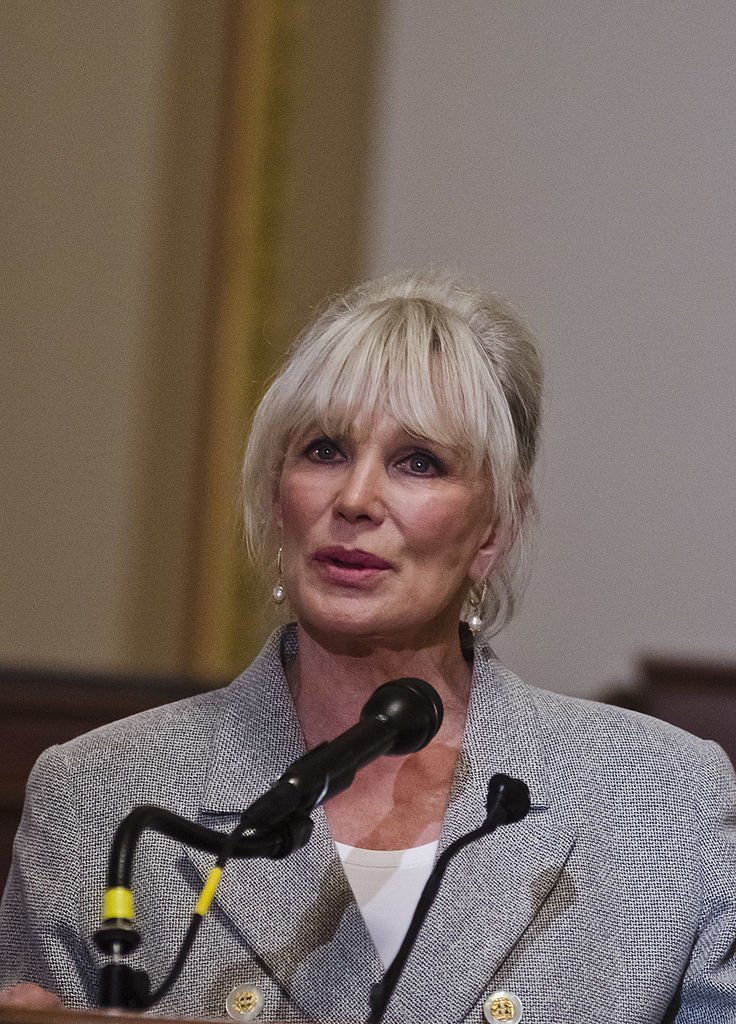 Linda Evans speaks during the Meals on Wheels Association of American press conference in Washington, D.C. on May 8, 2012 | Photo: Getty Images
As for "Dynasty," the showed was recreated by CW in 2017 and Evans' character completely changed. Nathalie Kelley, a Venezuelan-American, is now the new "Cristal." Of course, nothing beats the original.
Please fill in your e-mail so we can share with you our top stories!