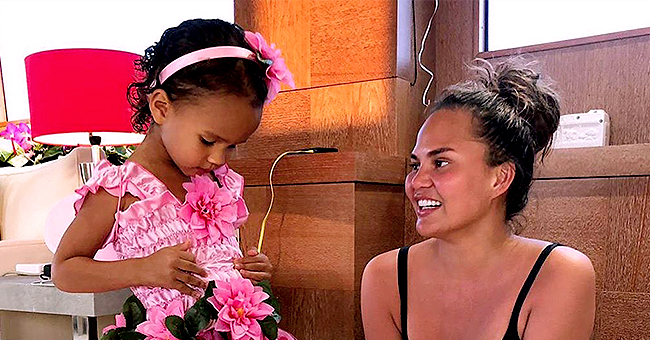 instagram.com/chrissyteigen
'Bring the Funny' Star Chrissy Teigen Reveals Daughter Luna's Reaction to Being Picked up Late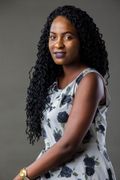 Chrissy Teigen and her daughter Luna Legend are at it again, but this time it is the 3-year-old that is sassing up her model mother.
In another episode of Chrissy Teigen's relatable parenting experience, Luna made her mother understand that time is money, as revealed by US Weekly.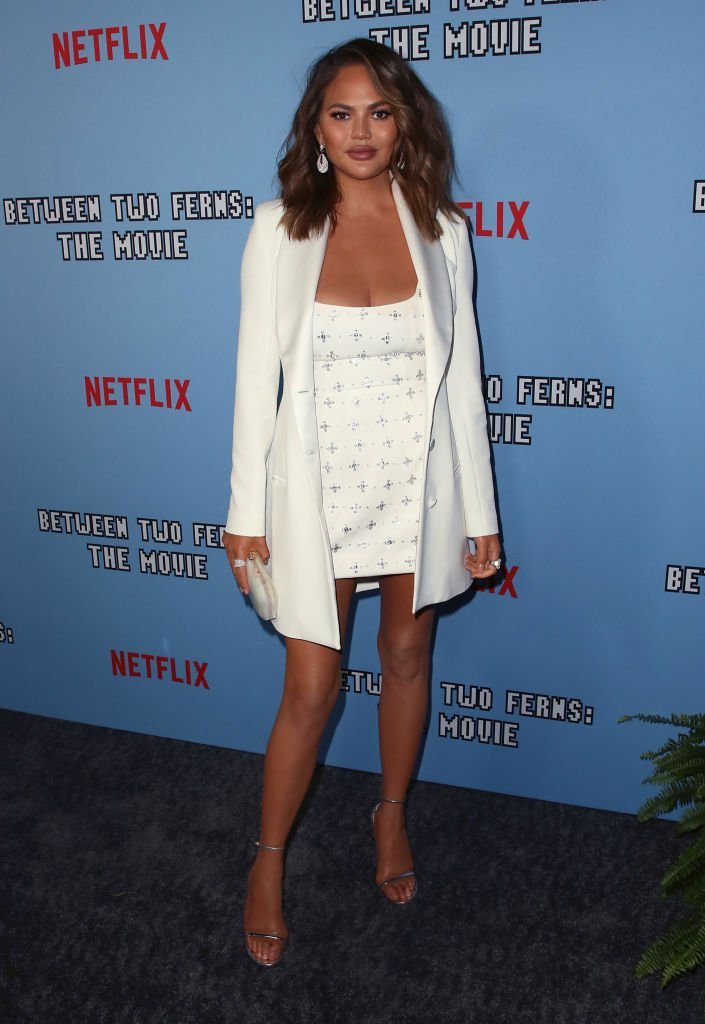 Chrissy Teigen attends the LA premiere of Netflix's "Between Two Ferns: The Movie" | Source: Getty Images
On Thursday, Teigen took to Twitter o recount how her daughter gave her a piece of her mind after showing up a little bit late to pick her up from school.
The hilarious tweet read:
"I was *1* minute late picking luna up from school. She was all sweet in her classroom then as soon as we were alone, I buckled her in she said "so why? why were you late?"
In a follow-up tweet, the "Bring the Funny" star shared a video of a closed-off street with a couple of police vehicles and tinted black cars passing through, explaining the blocked road caused her to be late.
She wrote:
"This is why I was late WHO IS THIS I can't live without knowing."
In no time, Chrissy's tweet was liked over 336,000 times and retweeted more than 19,000 times.
Surprised by the number of reactions garnered, the mother-of-two revealed that she almost didn't send the tweet because she thought it "incredibly stupid and boring."
This isn't the first time we are getting a glimpse into Luna's feisty nature.
Earlier this month, Chrissy uploaded a video of her little girl gushing about her boy crush, as reported by TODAY.
In the hilarious clip, Luna described what she likes about her man, saying:
"He always listens to my feelings. He always shares."
After that, Miles' older sister went on to describe her beau as having a really long brown hair.
She sealed the conversation by letting her mom know that he is her "cute cute boyfriend," before letting Chrissy know that she wouldn't visit his house unless he invites her.
Despite how sweet Luna's confession was, her mother was no doubt surprised as she captioned the post:
"oh mannnnn what the!? you're three!!!."
Chrissy and Luna are, no doubt, the ultimate mother-daughter goals, and we can't wait to see more hilarious moments from them.
Please fill in your e-mail so we can share with you our top stories!