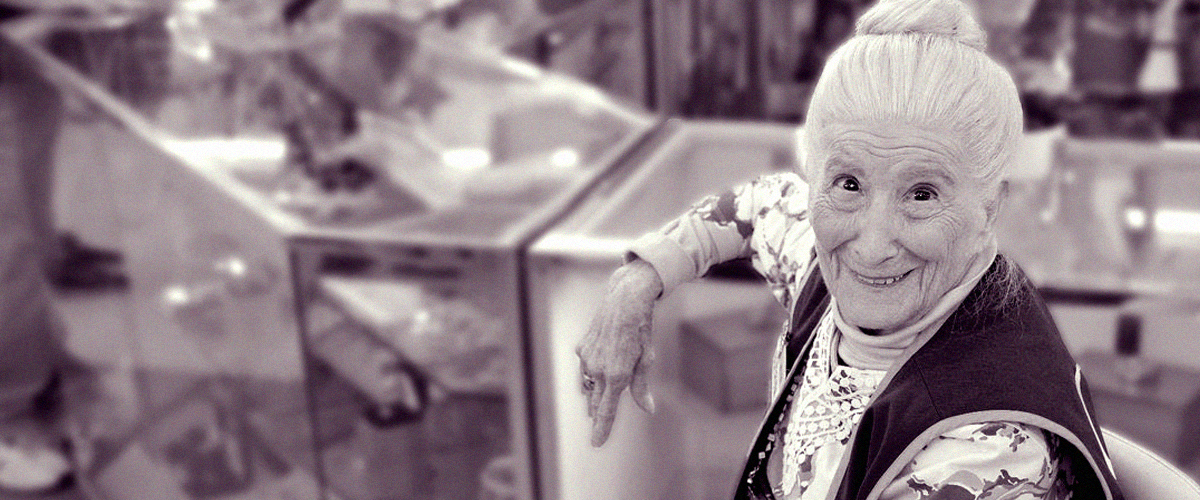 twitter.com/lauren_ash
'Supertore' Star Linda Porter Dead at 86

It is a very sad day for show business as Linda Porter, the legendary actress known for her role in the comedy series "Superstore", has passed away.
Porter was 86 years old and played the part of Myrtle in the famous television show. So far, the actress' cause of death is yet to be revealed but it is believed that she died following an illness.
The news of her passing was shared by her representatives, who confirmed that she died on Friday, September 27. Ben Feldman, a fellow "Superstore" co-star, was among the first ones to pay tribute to Porter.
REMEMBERING LINDA PORTER
The actor, who plays the role of Jonah on the show, took to his official Twitter account to share a collage in which he appears sitting next to Porter.
In one of the pictures, Feldman and Porter can be seen playfully pointing at each other on the set, in between takes, while on the other fans can see their empty chairs.
He also left a heartfelt message:
"Here's hoping the angels don't call cut right away because your best stuff always came at the end. We'll miss you, Linda Porter."
"GO SKIING"
Mark McKinney, who plays Glenn, honored the late 86-year-old by sharing an adorable and emotional video of Porter giving him some great life advice.
In the clip, McKinney asks Porter what was her advice for a "busy professional." She replies "skiing" and proceeds to explain why and how beautiful it is to see the snow, all while smiling sweetly at the camera.
SHE HAD A LONG AND FULFILLING CAREER
Besides her role on "Superstore," Porter appeared in several other projects such as "How I Met Your Mother," "The X-Files," "Gilmore Girls," American Horror Story" and "Twin Peaks: The Return."
She was also featured in movies such as "Dude, Where's My Car," "Tumbleweeds," "The House," "Uncross The Stars" and "Mercy," where she worked alongside "The Walking Dead" star Chandler Riggs.
Please fill in your e-mail so we can share with you our top stories!