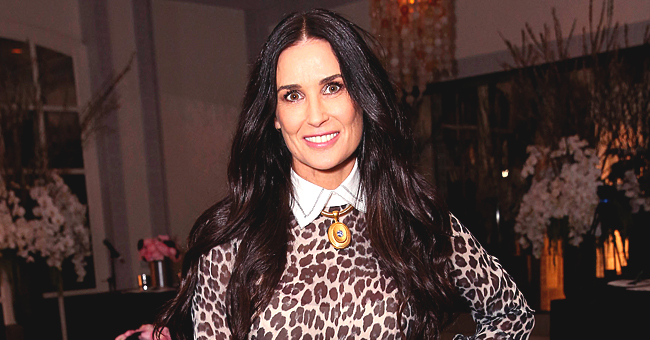 Getty Images
'Ghost' Actress Demi Moore Says Ashton Kutcher Shamed Her by Taking Drunk Pic of Her in New Memoir
The "Ghost" star, Demi Moore and her ex-husband, Ashton Kutcher were involved in a war of words since her memoir "Inside Out" hit the stores. From "Snarky Tweets," to humiliating photos, details from the 2013 split are coming in hot.
Moore criticized Kutcher for sharing a picture of her in her underwear during their marriage in her memoir.
Kutcher fired back through his twitter and mentioned that it was a good-natured joke.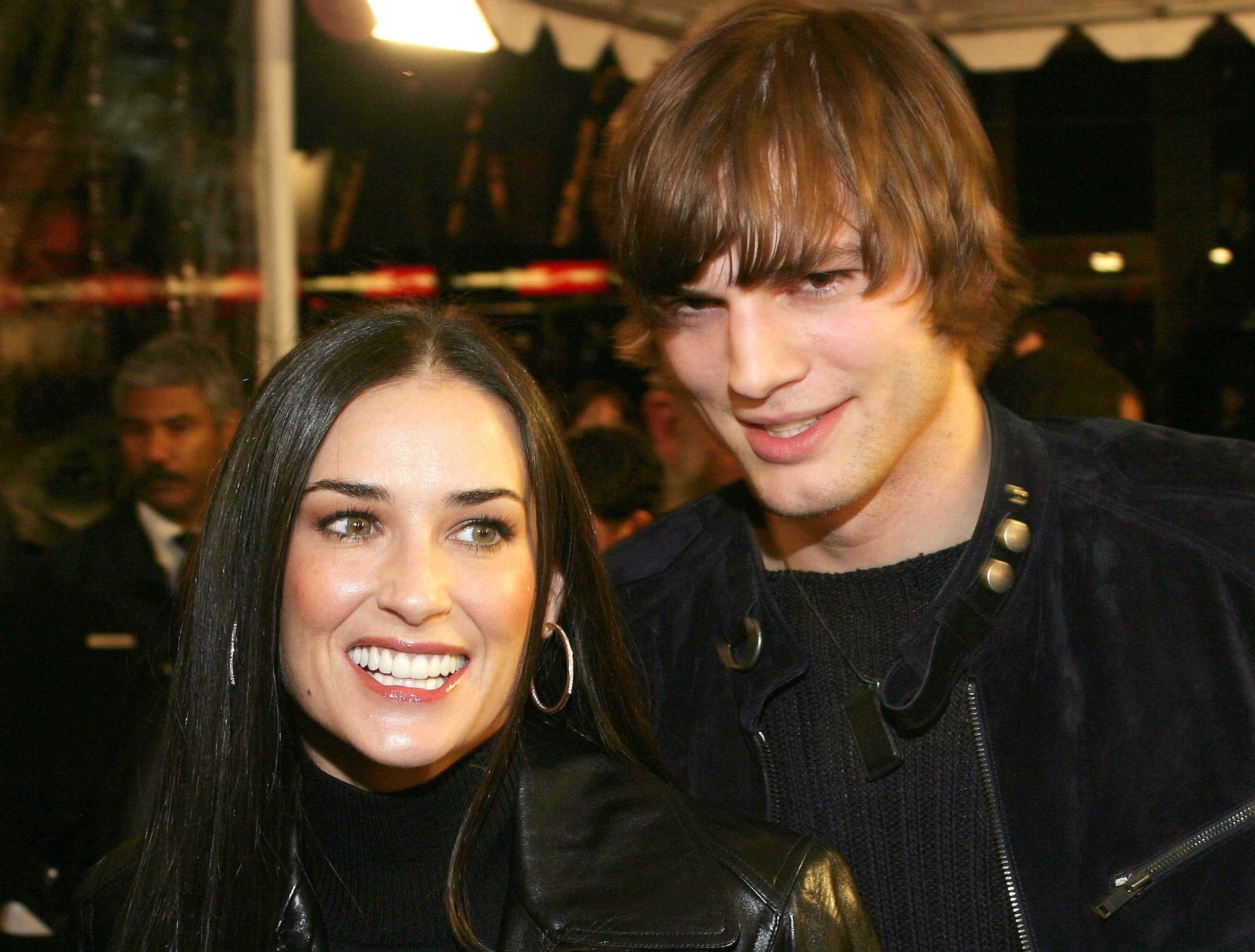 Ashton Kutcher and actress Demi Moore attend the Cheaper By The Dozen Premiere | Source: Getty Images
KUTCHER'S HUMILIATING POST ON TWITTER
Back in 2009, Kutcher uploaded a picture of Moore bent over and in her underwear to his twitter with the caption, "Shhh, don't tell wifey."
The incident made headlines during the peak of her troubles. Kutcher later took a swing at the critics and said, "Let's back off a notch. It was a bikini, not underwear, so people might have been confused. She was ironing my pants."
DEMI'S REACTION TO THE PICTURE
In her memoir, Demi talked about her struggle with alcoholism and substance abuse. She mentioned how Kutcher would humiliate her by showing her the pictures he took of her while she was drunk.
"When I went too far, though, he let me know how he felt by showing a picture he'd taken of me resting my head on the toilet the night before. 'It seemed like a good natured joke at the time. But it was really just shaming."
The star also revealed her confusion towards Kutcher's actions mainly because he was the one who encouraged her to go in that direction.
KUTCHER WAS INFORMED ABOUT THE DETAILS IN THE BOOK
Earlier this month, a spokesperson for Moore talked to "Us Weekly," and revealed that Kutcher knew about the details in her book.
"He had a heads up on what is in the book. He's not mad or disappointed. This is Demi's truth, and he always felt sympathetic toward her. He knows her story and that her upbringing was difficult."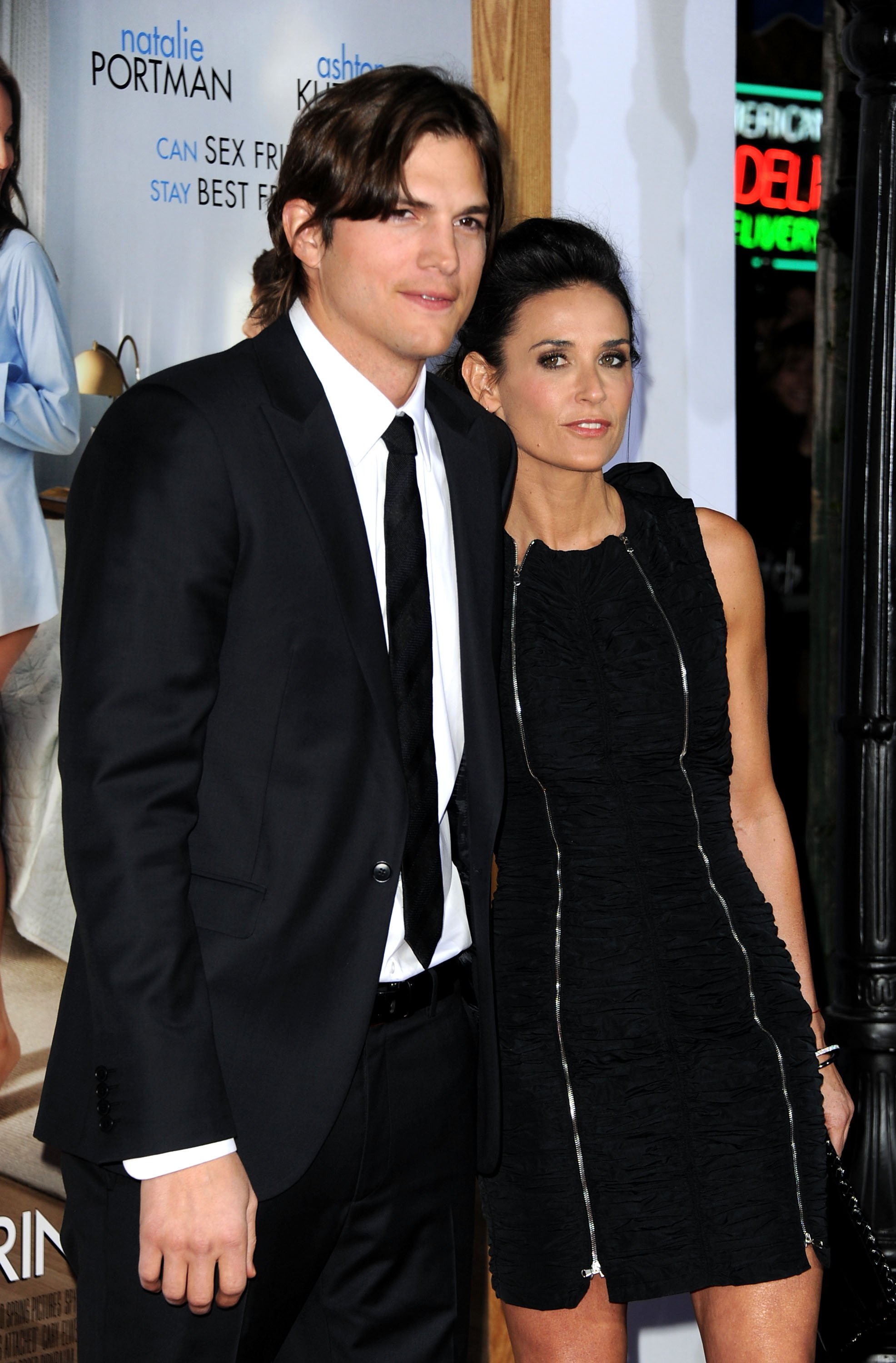 Ashton Kutcher and Demi Moore at Paramount Pictures' "No Strings Attached" premiere | Source: Getty Images
KUTCHER'S SOCIAL MEDIA POSTS OPPOSING MOORE'S STORY
Kutcher's social media posts seem to be quite the opposite of what Moore's spokesperson had to say. On September 25, Kutcher fired a tweet and urged his fans to "text" him for the truth.
The star mentioned that he was about to fire a "snarky tweet" but refrained for the sake of his wife, Mila Kunis, and their children, Wyatt, 4, and Dimitri, 4.
Please fill in your e-mail so we can share with you our top stories!