Snoop Dogg's Wife Shante Broadus Shares Photo of Herself & Son Corde after Grandson Kai's Death
Snoop Dogg's wife Shante Broadus posed with her son Corde in a white one-shoulder dress days after the death of his infant son Kai Love.
The Broadus family is doing all they can to get through the pain of losing Kai on September 25, after the infant lived for only ten days.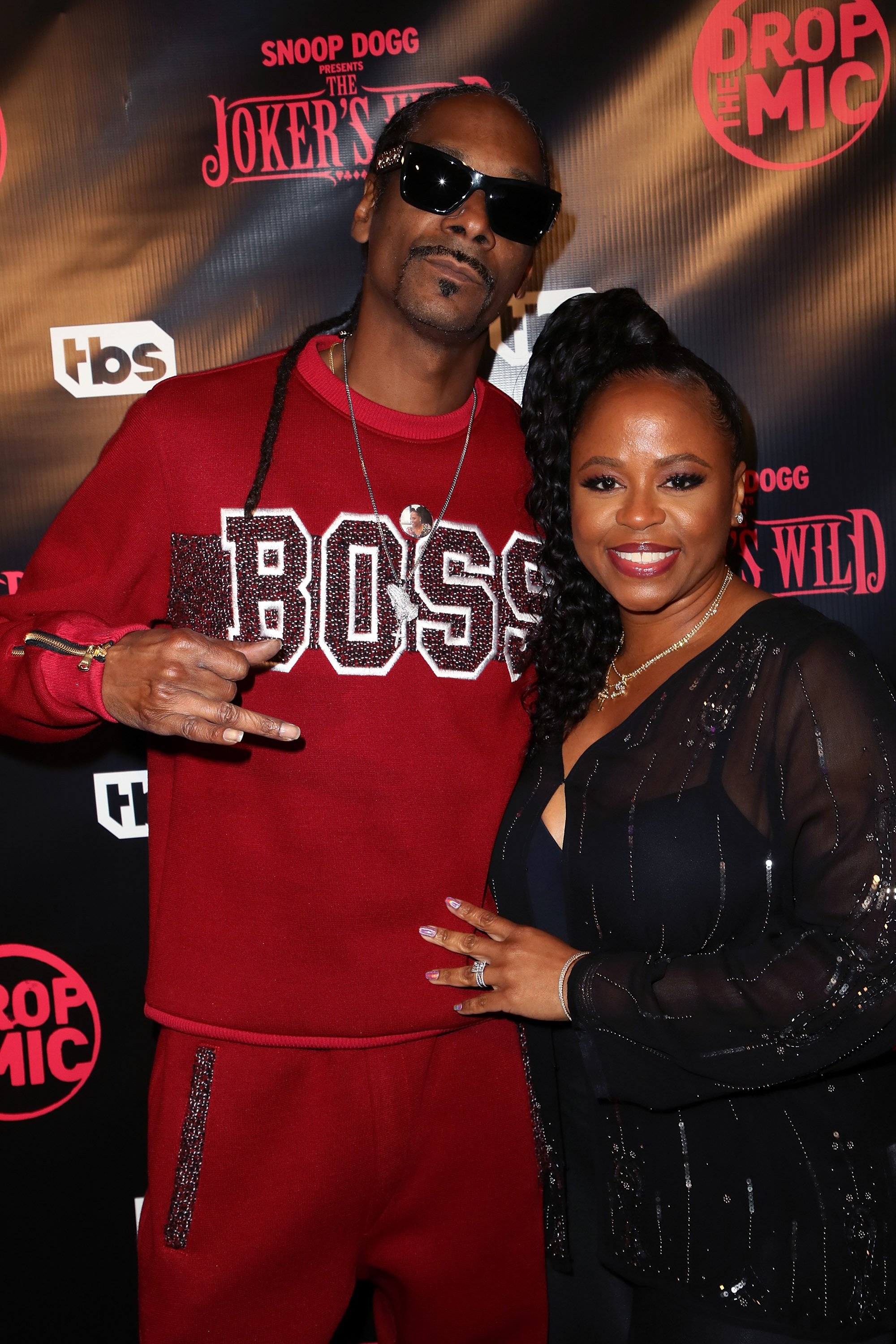 In a recent picture posted to her Instagram Stories, Shante struck a hand-on-hip pose in a glittering floor-length dress with a single chiffon shoulder strap. A purple headwrap framed Shante's unsmiling face while she opted for stud earrings as her only jewelry piece.
In another photo of the dress shared to her Instagram feed, Shante ditched the headwrap and smiled while posing with her oldest child, Corde, who had just lost his son.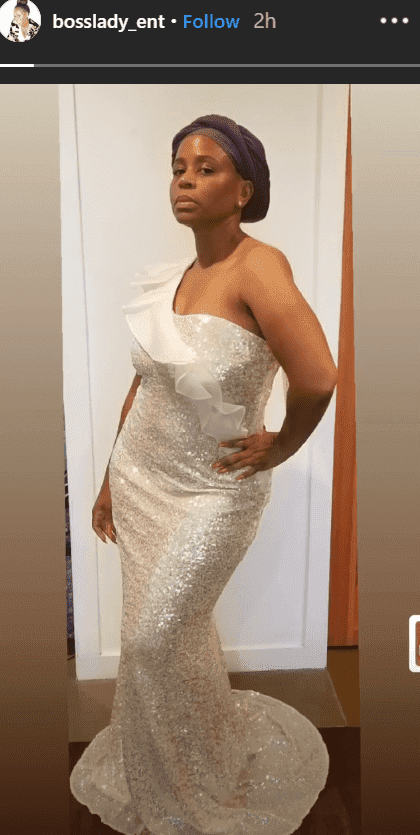 In the caption, the mom-of-three continued to offer support and encouragement to her 25-year-old son:
"My 1st Born. He Will Always Have My Back And I Will Always Have His. It's A Broadus Thang."
THE TRAGEDY
According to PEOPLE, Corde confirmed Kai's death via Instagram last week. The rapper reportedly shared a since-deleted video of his daughter Elleven kissing the newborn in the hospital and a photo showing Kai's name and death date.
"My Son Kai brought so much love and positivity into this world," Corde wrote. "His energy will live on, and these 10 days of love will always be special to us."
FAMILY REACTIONS
"Let's all cherish life and those we love while we are here. Thank you," the grieving dad added.
Shante also paid tribute to her late grandson with an emotional video of herself singing along to The Dells' 1971 hit "The Love We Had Stays On My Mind."
Although Snoop (real name Calvin Broadus Jr.) has not addressed the tragedy directly, the rap legend posted a video message of texts after the sad news broke:
"If you're facing something you don't understand: Choose to trust God. Remember all He has done for you. His ways are higher than ours. He is always good."
SNOOP & SHANTE'S GRANDBABIES
On September 15, Kai was born to Corde and his current partner Soraya, who is also Elleven's mother. Back in 2015, Corde and his then-girlfriend Jessica Kyzer welcomed Snoop's first grandchild, a boy named Zion.
Snoop and Shante also have another granddaughter through their second son Cordell. Cordell and his girlfriend Phia Barragan announced earlier this year that they were expecting a daughter.
Although the couple did not announce the birth of their child, Snoop took to social media earlier this month with a photo of Corde and Cordell holding their daughters.
We extend our condolences to the Broadus family during this difficult time.