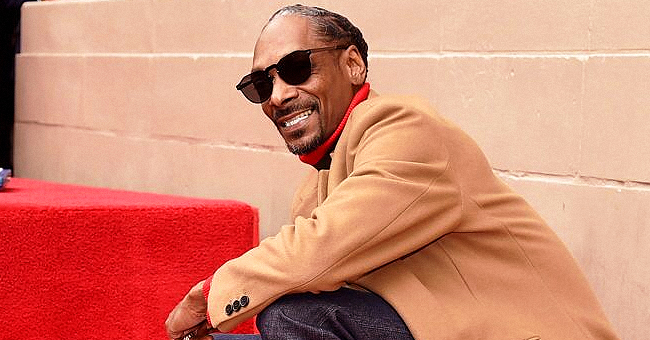 Getty Images
Rapper Snoop Dogg Shares Photo of Sons Corde and Cordell Carrying His Beautiful Granddaughters

Snoop Dogg can't stop counting his blessings. The rapper recently shared a photo of his adult sons holding their baby daughters and declared that "God is good."
The joy of any parent is to live long enough to see their grandchildren, and it's Snoop and his wife Shante Broadus, know that all too well.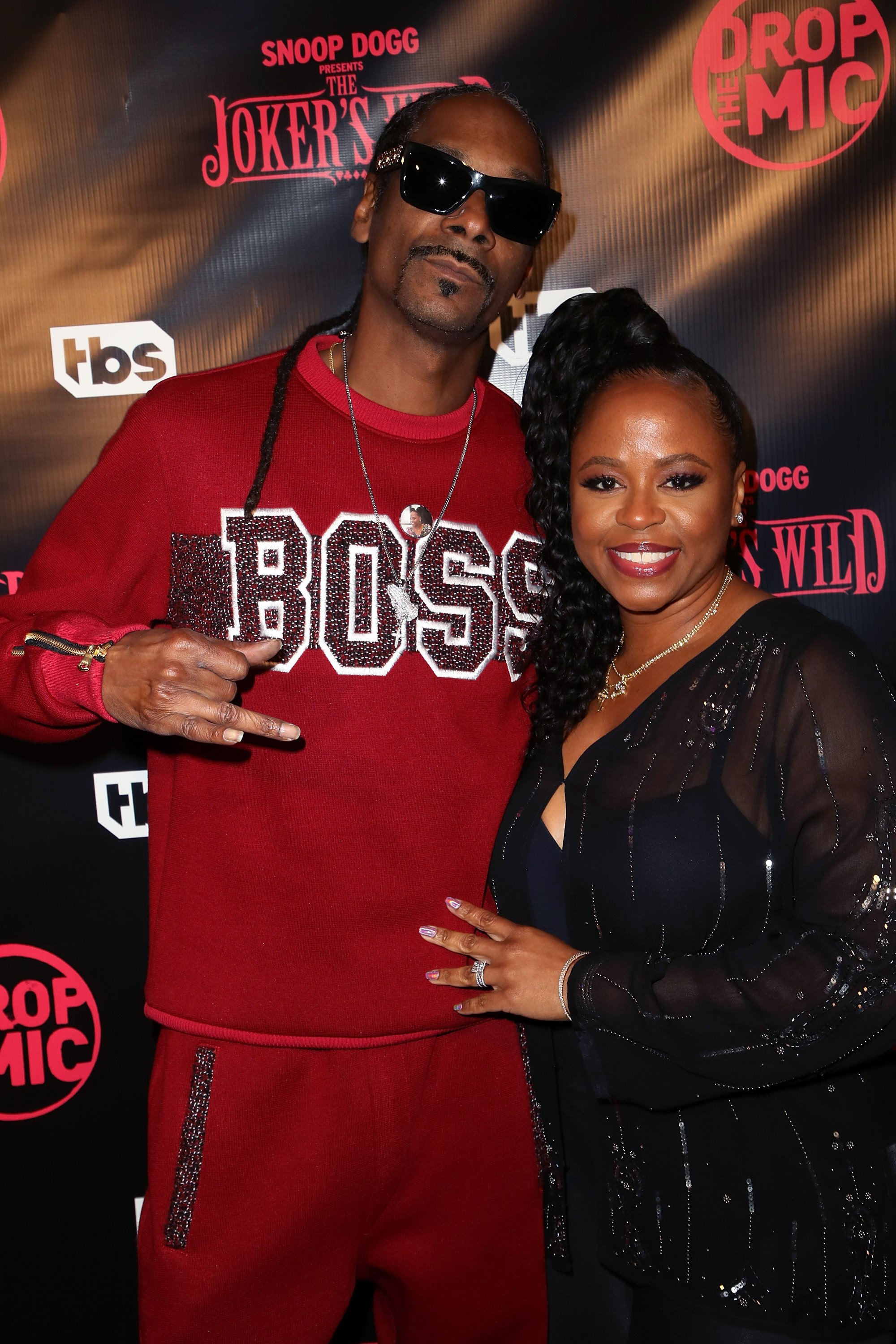 Snoop Dogg & Shante Broadus at the premiere for "Drop The Mic" and "The Joker's Wild" on Oct. 11, 2017. | Photo: Getty Images
Probably in celebration of Grandparents Day, the hip-hop veteran took to Instagram with a picture of his sons Corde and Cordell each carrying their babies.
Still To Come: Snoop's post is the first glimpse we're getting of the young couple's adorable daughter
"My 2 sons and my 2 granddaughters god is good," Snoop captioned the post which has since garnered adorable reactions from social media users.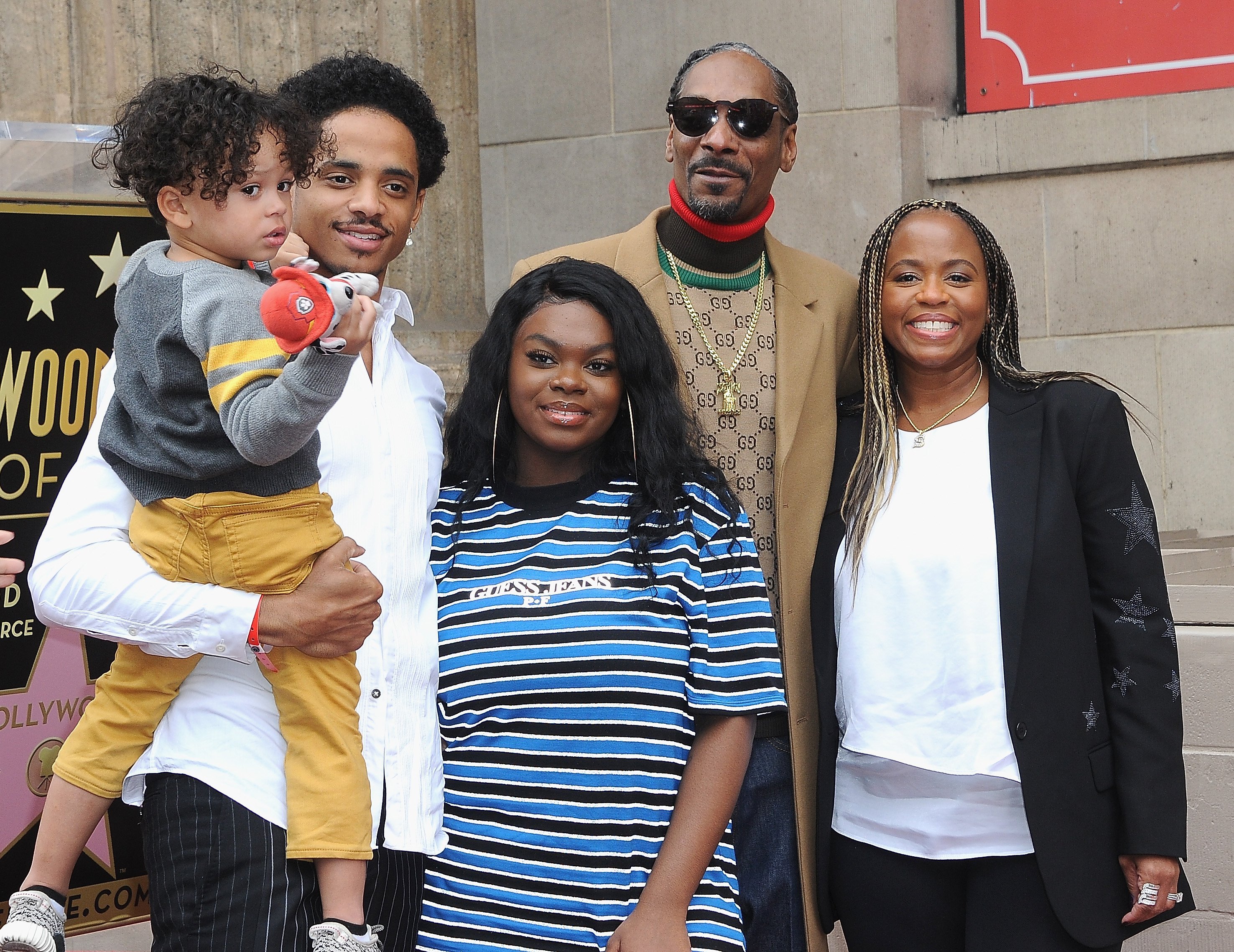 Snoop Dogg & Shante Broadus with family at Snoop Dogg's star ceremony on The Hollywood Walk of Fame on Nov. 19, 2018 | Photo: Getty Images
"I wish your family great health Grandpa Snoop," one fan prayed.
"Snoop went from the Doggfather to the Grandfather," joked another fan in reference to the rapper's famous nickname. "That's hella dope."
A third person chimed in: "Aaaw such cute babies!!!"
In the image, Corde, 25, is holding on to one-year-old Eleven, who he welcomed with partner Soraya in August 2018. Eleven became the first granddaughter for Snoop (real name Calvin Broadus Jr.) and Shante.
At the time, an elated Snoop took to Instagram with a clip of the newborn, announcing: "My 1st granddaughter lovely day; be blessed y'all." Shante also shared an adorable picture of the newborn who she fondly nicknamed: "The New 'BossBaby'"
Back in 2015, Corde gave Snoop his first grandchild when he welcomed a son, Zion, with then-girlfriend Jessica Kyzer. Four years later, the "Gin & Juice" rapper is now a grandpa-of-three.
Earlier this year, Snoop's second son Cordell, 22, and his girlfriend Phia Barragan announced that they were expecting their first child, a baby girl.
The couple has not given any updates since then, but in a photo posted to Instagram in May, Phia referred to herself and Cordell as "Parents." The same month, she also shared a post about being two months postpartum.
Neither Cordell nor Phia have shared pics of their daughter nor revealed her name, and Snoop's post is the first glimpse we're getting of the young couple's adorable daughter.
Snoop, meanwhile, must be over the moon with his grandbabies. A few months after welcoming his first grandchild, the rapper revealed just what kind of a grandpa he'd be.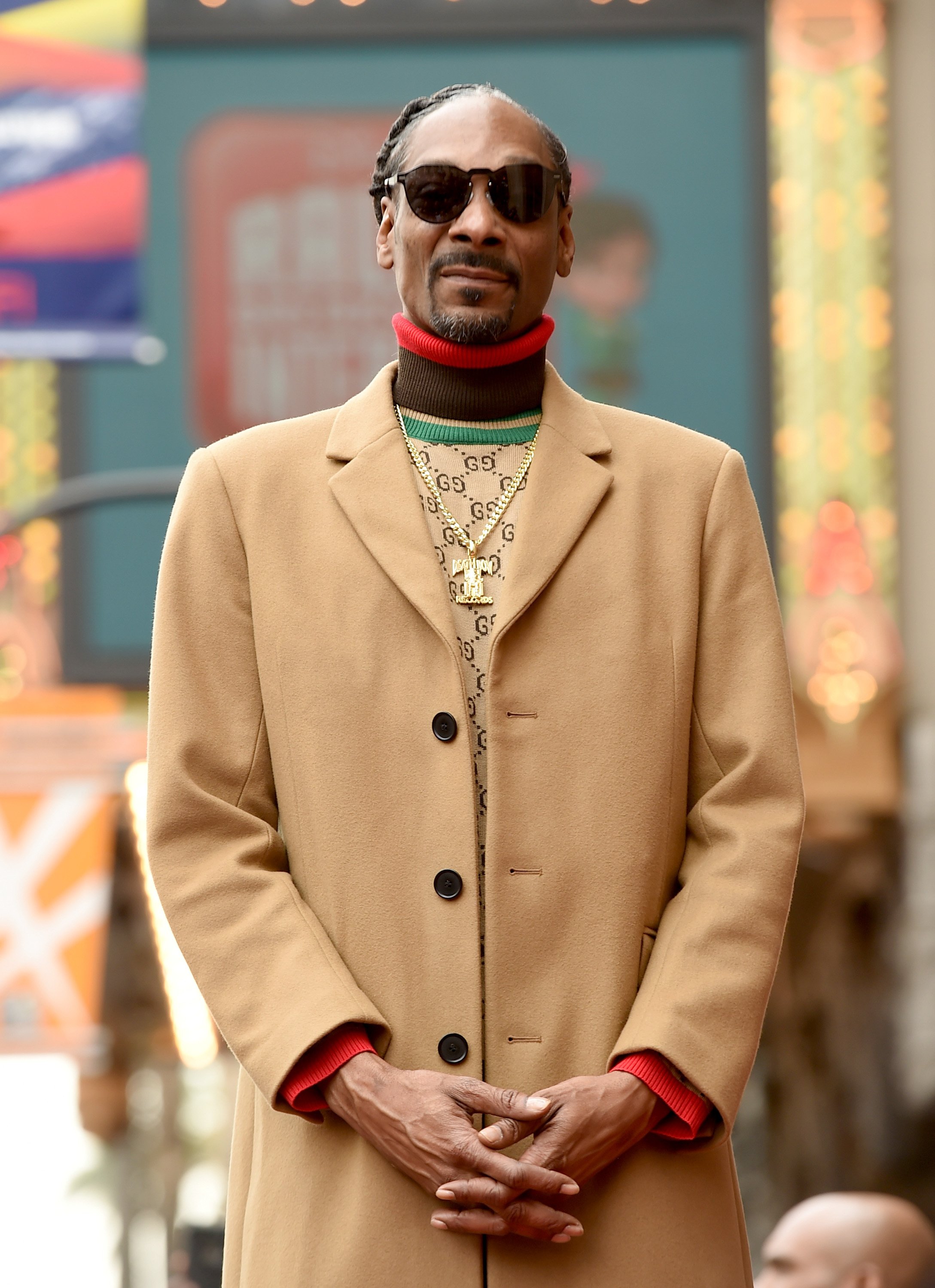 Snoop Dogg getting his star on The Hollywood Walk Of Fame in LA on Nov. 19, 2018 | Photo: Getty Images
"A gullible, get-away-with-everything kind of grandpa," Snoop confessed. "It's just a spark of joy just to look in his [Zion's] eyes and to be able to hold him. I thank my oldest son for making me a grandfather."
Please fill in your e-mail so we can share with you our top stories!