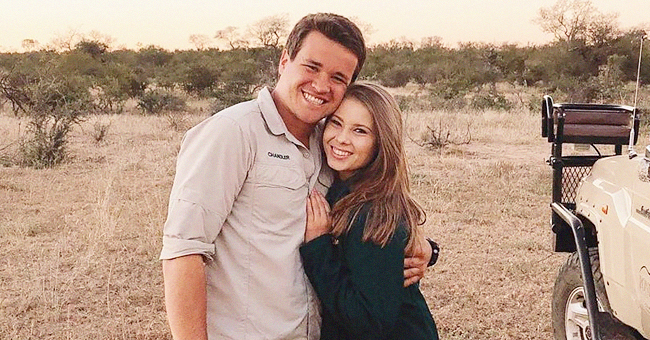 instagram.com/bindisueirwin
Former 'Crocodile Hunter' Star Bindi Irwin's Fiancé Chandler Powell Practiced Proposing on Her Brother Robert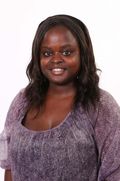 Bindi Irwin's fiancé, Chandler Powell, practiced his proposal with her brother, Robert Irwin. Robert reveals, they took pictures of the mock proposal.
Since Chandler Powell proposed to Bindi Irwin, in July, it has been clear that the couple intend to keep their wedding and the events leading up to their wedding a family affair.
In honor of the late Steve Irwin, Chandler made sure to ask Bindi's mother, Terri Irwin and her brother, Robert Irwin for her hand in marriage.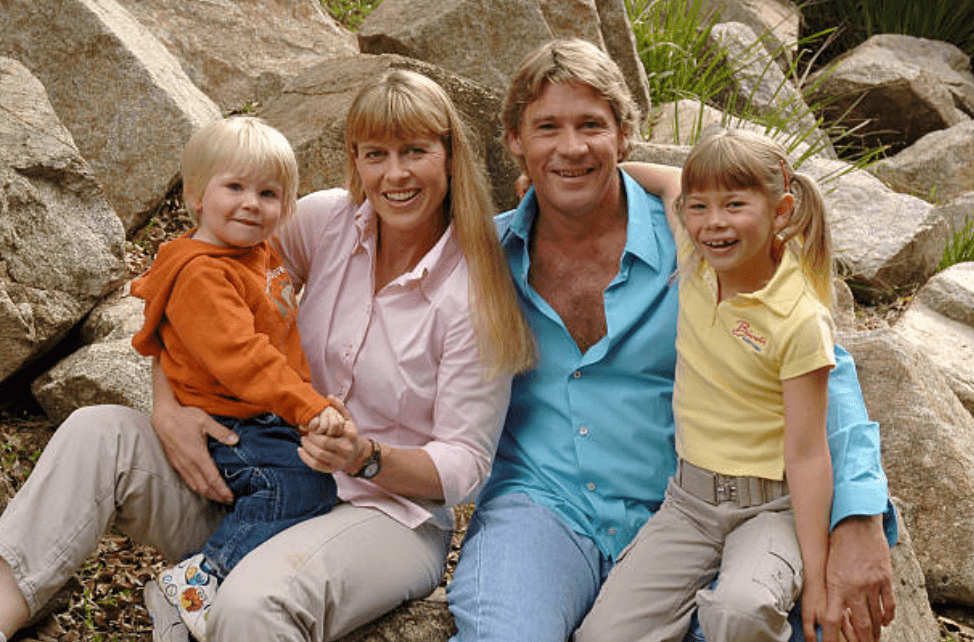 Steve Irwin poses with his family, Terri, Robert and Bindi at Australia Zoo on, June 19, 2006, Beerwah, Australia | Source: Getty Images
Chandler also commissioned Robert to help with the take their engagement pictures. Sharing the engagement picture on Instagram, Robert says:
"I've photographed some pretty cool stuff in my time... nothing comes close to this. I was so happy and thankful that @chandlerpowell asked me to secretively document the moment that @bindisueirwin said yes! One of the most special times ever ?"
Robert reveals that behind the scenes he was intricately involved in helping set up and plan the proposal. So that he could take pictures of the surprise proposal, he hid in the bushes of the gardens at Australia Zoo. Speaking to Access Hollywood, he explains:
"I wanted to capture the moment beautifully. I wanted great photos. To do that, we sought a plan where Chandler would be kneeling and where Bindi, who I sort of filled those shoes for the testing. I had the camera on a timer and got some pretty awesome shots of Chandler on one knee proposing to me."
"The most beautiful surprise. Chandler and Robert worked together to capture the moment I said 'YES.' We were in the gardens of Australia Zoo and it was beyond perfect. I never even knew Robert was there photographing and I'll always be grateful to have these special memories of the most amazing day of my life," reveals about her engagement.
Robert revealed that Bindi hadn't seen the pictures and he had securely stored them on his hard drive because he was not going to show any of the images to the public.
However, after appearing on "The Tonight Show with Jimmy Fallon," he revealed the hilarious photos saying:
"It was the happiest moment of my life!"
Bindi and Chandler have been dating for 6 years. The couple met when Chandler, a Florida native was taking a tour of Australia Zoo, led by Bindi. The couple admit it was love at first sight. The Zoo is also where they got engaged and where they plan on having their wedding.
Please fill in your e-mail so we can share with you our top stories!