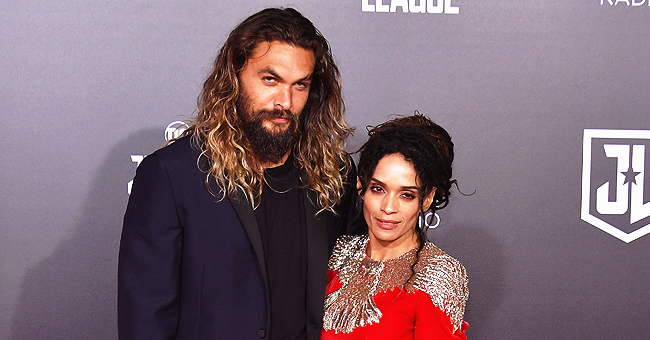 Getty Images
'Different World' Actress Lisa Bonet's Husband Jason Momoa Shares Pics with Their 2 Kids in Matching Outfits

"Aquaman" star Jason Momoa shared an adorable photo of himself and his two kids Lola Iolani, and Nakoa-Wolf.
Jason Momoa shared a series of adorable photos of himself and his two kids Lola Iolani, and Nakoa-Wolf on Instagram.
The star of "Aquaman" and "Game of Thrones" shares the two children with Lisa Bonet, best known for her work on "Different Lives," and "The Cosby Show."
Social media posted scathing comments about Momoa's "dad-bod"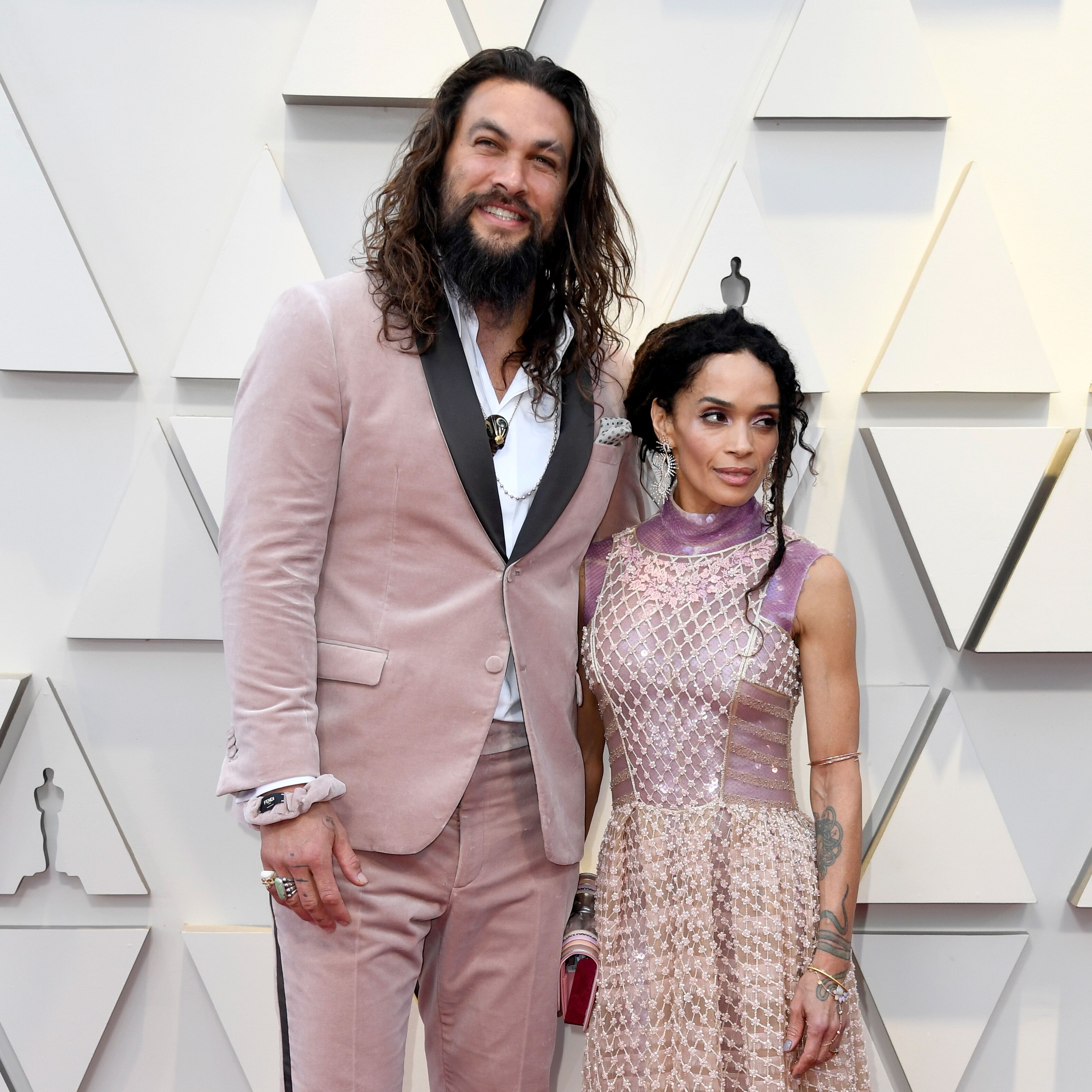 Jason Momoa and Lisa Bonet at the Oscars/ Source: Getty Images
A TOUGH TRIO
The photos Momoa posted show him and his two children, Lola Iolani, 12, and Nakoa-Wolf, 10, wearing identical outfits from a sportswear line that the actor has created.
The tough-looking trio wore black windbreakers with matching Bermudas, decorated with asymmetrical vertical stripes in red and yellow.
"Making a new line I got some new pants and shorts coming out soon stay tuned. Everyone wants the jailbird pants I GOT STRIPES coming soon. Collab with @dahuiofficial for life. Aloha j" Momoa wrote.
JASON MOMOA: CHERISHING HIS HAWAIIAN HERITAGE
For Momoa, it is very important not only to preserve his Hawaiian/ Polynesian heritage but the keep the culture alive and vibrant by passing it on to the next generation
"Standing with my hero's Love my ohana proud to stand and protect our sacred. #maunaready #maunamajority #kukiaimauna #wearemaunakea @protectmaunakea @puuhuluhulu Aloha j" he wrote.
JASON MOMOA AND LISA BONET ON THE RED CARPET
But Momoa has been known to don some sharp threads for his appearances on the red carpet beside his beautiful, and always elegant wife, and he wowed at the recent "Joker" premiere.
JASON MOMOA FLAUNTS "DAD-BOD" ON ITALIAN VACATION
Momoa and family spent their summer enjoying the beauties of Italy, and the famously ripped actor was seen sporting a modest paunch.
Of course, social media posted scathing comments about Momoa's "dad-bod," but the star simply ignored all the fuss.
After all, what's a vacation for other than relaxing, eating a little too much pasta and lots of Italian icecreams.
Plenty of time to get back into shape when he gets back to work.
JASON MOMOA SET HIS HEART ON LISA BONET WHEN HE WAS 8 YEARS OLD
Jason Momoa first saw Lisa Bonet on "The Cosby Show" when he was a kid, but the young actress made quite an impression on him.
"Ever since I was 8 years old and I saw her on TV, I was like, 'Mommy, I want that one!'" he revealed on "The Late Late Show."
Years later, when Momoa was 26, he ran into Bonet at an L.A. jazz club. For Momoa, it was love at first sight all over again.
He asked Bonet to give him a lift home because he didn't have a car, and they stopped off on the way at the 101 Coffee Shop in Hollywood.
Bonet sealed the deal by ordering Momoa's favorite drink, a Guinness, and the rest is history.
Please fill in your e-mail so we can share with you our top stories!