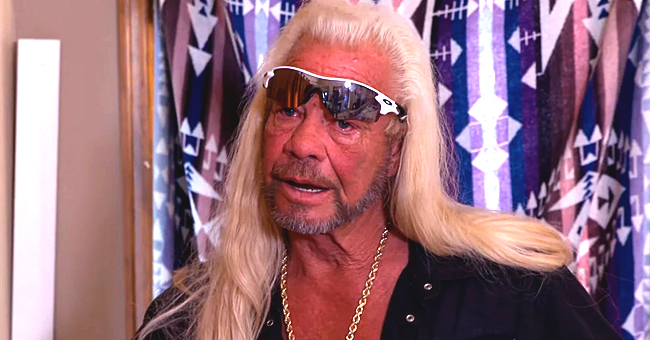 facebook.com/Duane "Dog" Chapman
Duane 'Dog the Bounty Hunter' Chapman Tells Dr Oz How Late Wife Beth Once Comforted Him before She Died
Dr Oz recently interviewed American bounty hunter Duane Chapman. A heart-rending moment came when he asked Duane what he thinks his late wife, Beth, would say if she were present to see him struggling to stay alive.
Dr Oz recently paid a visit to Duane in his home, and it was there, the bounty hunter revealed that doctors had diagnosed him with pulmonary embolism, which can be considered a life-threatening disease.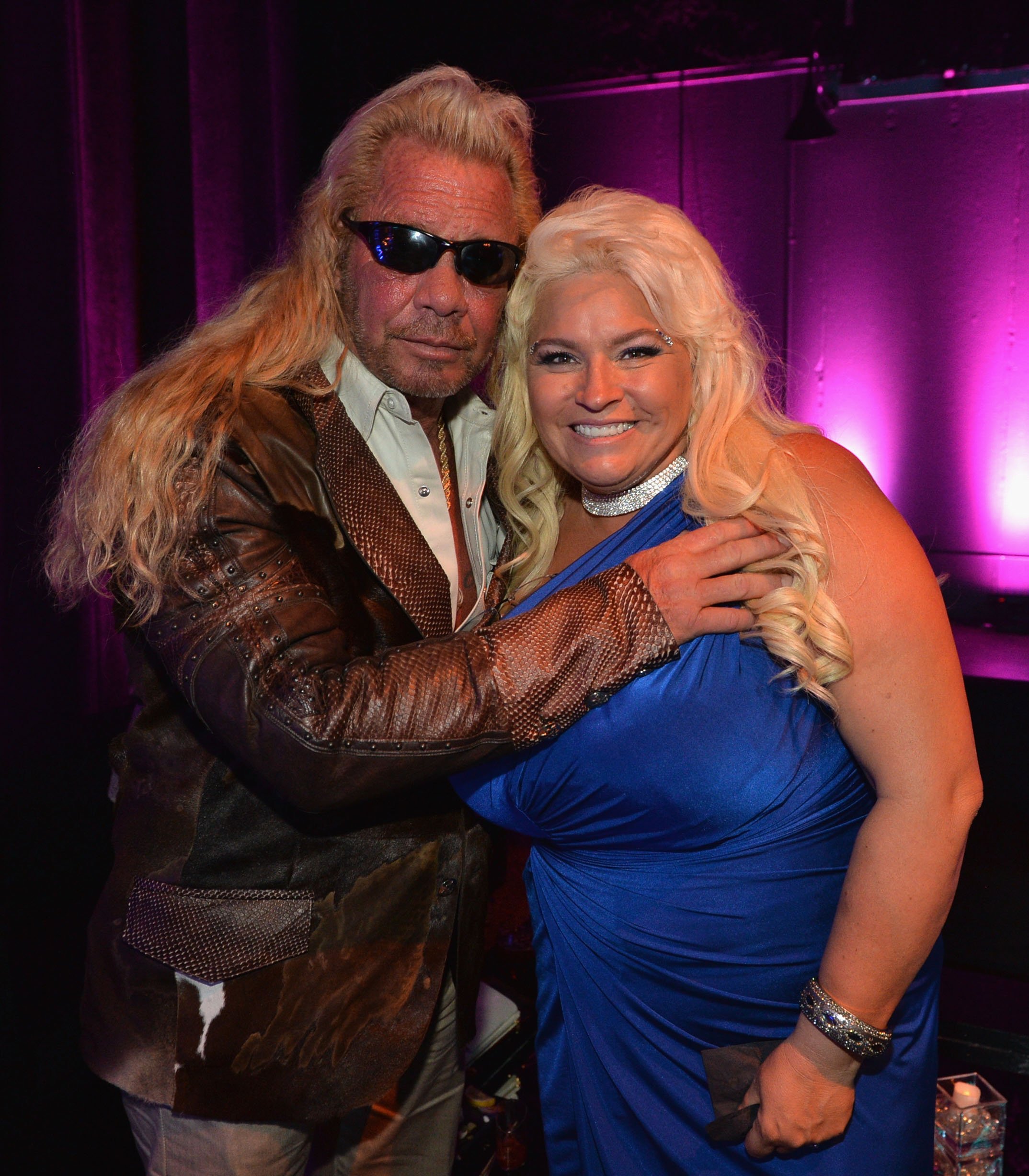 Duane and Beth Chapman at the CMT Music Awards - After Party at Rocketown on June 5, 2013 in Nashville, Tennessee | Photo: Getty Images
Dr Oz's candidly labeled the heart condition one that makes Duane a "ticking time bomb," and further asked the burly star what he thinks his late wife would say if she were present. Dr Oz asked,
"What would Beth say if she was looking at you right now if she could see all the things you're going through, all the challenges you're feeling about your staying alive?"
That led Duane to relate words of comfort from Beth when he had been trying to deal with the loss of his parrot just two months before her untimely demise in June. Duane recalled to Dr Oz in the clip,
"My parrot died about two months before Beth left me, and I was crying, and she said, 'Why are you crying? It's a bird!' I said, 'Cause I loved him!' She said, 'Big Daddy, you're gonna be so sad when I die, but it's gonna be okay.'"
Beth's death is already months old, but it appears that Duane is still grieving as he could barely hold his tears while recalling the fond moment. He continued,
"She said, 'The bible says time heals all wounds' — and I looked and it's not in there — and she said, 'With time, it'll get better, but don't you ever take my name off your chest!'"
The father of twelve moved to open his shirt to display a tattoo of Beth's name on his chest and concluded with a promise to do as she had asked him.
Duane had a recent health scare; he was hospitalized after suffering severe chest pains. Now, he revealed the diagnosis to be pulmonary embolism but sadly, he is still finding it hard to come to terms with the condition.
While speaking to PEOPLE after the diagnosis, Dr Oz said Duane was "denying care that he knew would be life-saving."
Thankfully, Duane has now embraced his chance to stay alive after the thoughts of his many responsibilities. He is now reportedly taking blood thinners, eating a healthy diet, and making strides towards quitting smoking.
Going by Duane's emotional struggles to take care of his health, he still grieves Beth. It is, however, no surprise considering the tight-knit bond the couple was always known to share.
Thankfully, his large family, including his 12 children, are doing everything they can to support him.
Please fill in your e-mail so we can share with you our top stories!