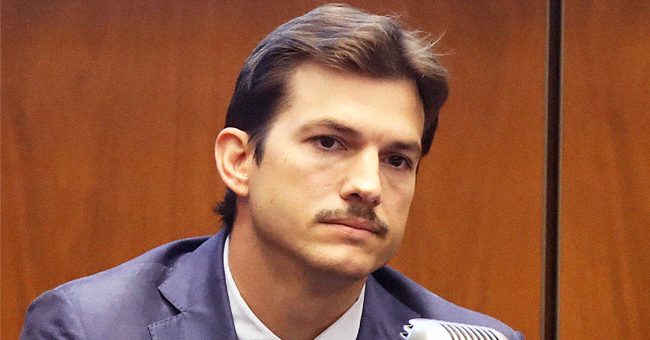 Getty Images
'Two and a Half Men' Actor Ashton Kutcher Talks How Drinking Carrot Juice Daily for 'Jobs' Role Led to Pancreatitis
Actor Ashton Kutcher was once hospitalized after drinking too much carrot juice — he was diagnosed with "crazy pancreatitis."
The actor seems to have had his fair share of scares when it comes to going the extra mile for his movies.
During an appearance on the show, "Hot Ones," the actor revealed that he once had an emergency while shooting the film "Jobs."
In Hollywood, it is common for actors to want to go all the way when depicting a real life character, and Kutcher was gunning to make the movie perfect.
Unfortunately, it came to bite the actor after he tried to replicate all Jobs's daily routine (which included drinking carrot juice) to the latter.
According to Kutcher, just like Steve Jobs obsession with carrot juice, he also drank the mixture every day but he, on the other hand, took it too far and thereby landed in the hospital.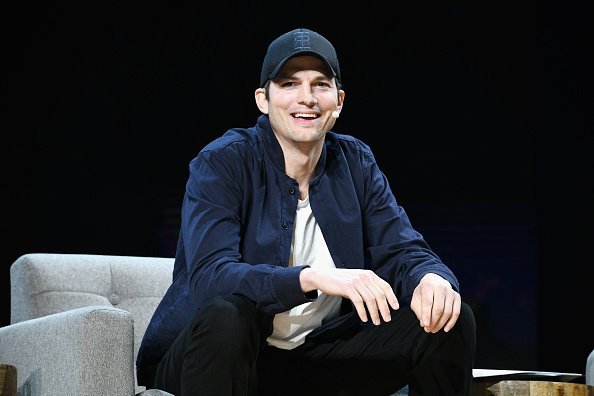 Ashton Kutcher at the WeWork Second Annual Creator Global Finals on January 9, 2019 | Photo: Getty Images
"Two weeks before we start shooting, all of a sudden, I had a pain in my back and throughout the night it got worse and worse and I ended up in a hospital," Kutcher shared in the episode.
He continued by revealing that,
"My pancreas was out of wack… I was freaking out. It turns out it was this carrot juice causing this crazy pancreatitis."
To conclude the story, he stated that he realized the hard way not to drink too much carrot juice.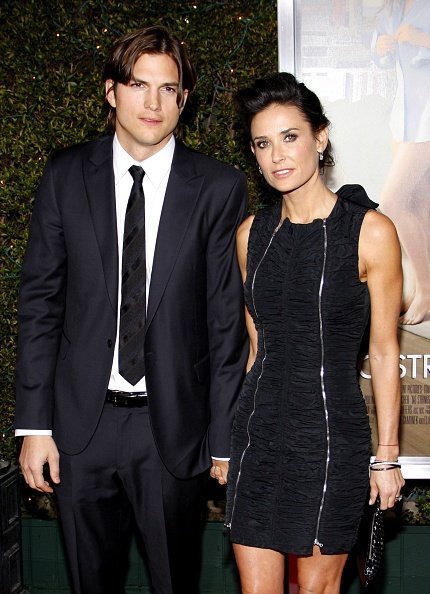 Ashton Kutcher and Demi Moore at the Los Angeles Premiere of "No Strings Attached on January 11, 2011 | Photo: Getty Images
This is the second time Kutcher will talk about the scare he got from drinking too much carrot juice while prepping to film "Jobs." He once told USA Today the same story stating that,
"First of all, the fruitarian diet can lead to like severe issues. I went to the hospital like two days before we started shooting the movie. I was like doubled over in pain."
However, this story is just one of the exciting things that's happened to Kutcher this past week.
The actor's ex-wife Demi Moore — who he was married to from 2005 to 2013 — recently revealed some upsetting details about their time as a couple in her new book, "Inside Out."
Moore revealed that Ashton Kutcher cheated on her multiple times and was even the reason for the collapse of their marriage.
"The husband who I'd thought was the love of my life had cheated on me and then decided he didn't want to work on our marriage," Moore said.
However, the 56-year-old actress told WSJ. Magazine on September 24 that she and her ex now have somewhat of a cordial relationship.
"We have some things that overlap. It's friendly. But we're not … hanging out."
Amid the media frenzy going on about Moore's new book and her revelations about her time with Kutcher, the actor and his current wife, actress Mila Kunis had a getaway to spend the weekend at Disneyland.
Either to escape from the reality that preludes recent events or to just enjoy family time, the couple seems to be in a happy place.
Please fill in your e-mail so we can share with you our top stories!