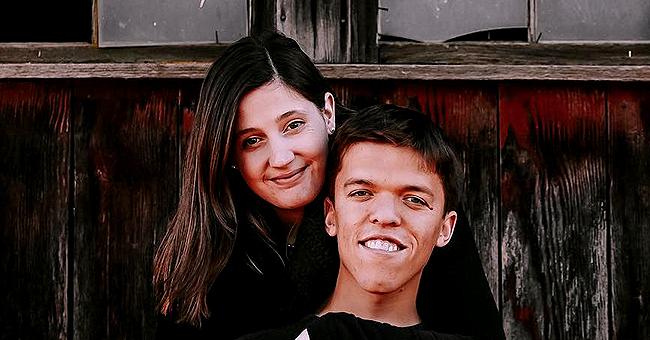 instagram.com/toriroloff
Tori Roloff Gets Support from LPBW Fans Rally after Admitting She's Struggling in the Last Stage of Pregnancy
"Little People, Big World" star, Tori Roloff admitted that the last stage of her second pregnancy is proving to be a struggle. The post elicited a host of reactions from her fans!
Tori Roloff posted on her Instagram page, chronicling the struggles she has been going through during the last stages of her pregnancy.
Fans of the star flooded the comment section with words of encouragement as she braces for the delivery of her second child.
TORI'S INSTAGRAM POST
The soon-to-be mother of two shared an adorable photo of herself carrying her son, Jackson, while her husband, Zack Roloff held her baby bump.
In the caption that followed, Tori narrated her experiences with her pregnancy. She explained that the last few days of her pregnancy had been a struggle for her, and the late stages have hit her hard.
"The last few days have really been a struggle for me. This last stage of pregnancy has hit me hard. I get so frustrated not being able to do things on my own," Tori wrote.
Tori described how pained she was at not being able to do things herself, going ahead to cite an example of how she winded up while trying to do laundry.
"I carried 6 towels up the stairs this morning to do some laundry and have been winded ever since. I've never been good at asking for help and these days that's all I ever do."
Tori explained further that she wasn't used to asking for help in getting things done, and so it wasn't a pleasant experience watching Zack do everything while she just sat down.
Tori added that she constantly felt the fear of missing out, but understood that it was worth it and that she was doing a remarkable job.
Tori concluded by saying that she couldn't wait to tie her shoes by herself again.
TORI'S FANS REACT
Many of Tori's fans reacted to her post and had nothing but words of encouragement for her.
One fan told her,
"It will all be worth it in the end when you see your baby girl......your doing an amazing job... and the most amazing job of all providing a healthy & loving environment for your daughter to thrive and grow....lots of love and best wishes to you and your family"
"I know how you feel! Currently 35 wks pregnant with our second and I'm out of breath every time I go upstairs (carrying nothing?). You're not alone!"
A fan who commented prayed for Tori while asking her to be brave. In the same vein, another comment said Zach and Tori Roloff had a wonderful family and pledged to pray for her safe delivery.
One particular comment explained that the difficulties of pregnancy could look like lasting a lifetime, but in no time, the babies would become all grown-up children, before offering Tori hugs.
The comments from her fans would surely have gladdened Tori's heart.
AMY ROLOFF GETS ENGAGED
Although Tori might be feeling nostalgic about her pregnancy, Tori's mother-in-law, Amy Roloff is engaged to her boyfriend Chris Marek.
Amy announced the engagement with a sweet post on Instagram, and her daughters-in-law, Tori and Isabel commented on the post showing love to her.
Amy and Chris have been dating for three years. She was previously married to Matt Roloff, with whom she had four children.
Please fill in your e-mail so we can share with you our top stories!