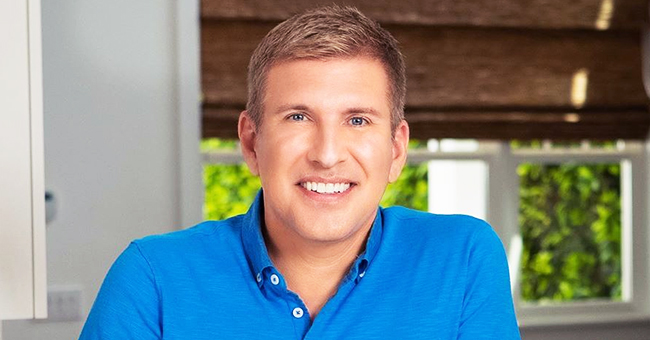 instagram.com/toddchrisley
'Chrisley Knows Best' Star Todd Chrisley Celebrates His Sons on National Sons Day Including Formerly Estranged Son Kyle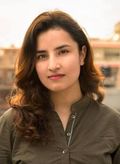 Todd Chrisley, who is a doting father to his three sons, shared pictures of himself with them including his previously estranged son Kyle.
The "Chrisley Knows Best" star treated fans with never-before-seen pictures of his sons, Kyle, Grayson, and Chase.
What surprised his fans the most was the picture of him with his oldest son Kyle, who he was previously estranged with.
TODD AND KYLE LOOK IDENTICAL
While all of the Chrisley boys look dapper, fans took to the comment section to mention that Kyle and Todd look identical in the picture that he shared. They even share the same pearly white smile!
One of the fans named "rebeccawrite" mentioned how they had never realized that the duo shares an uncanny resemblance.

Fan's comment on Todd Chrisley's post. | Instagram/toddchrisley
Another user named "carrieblower" commented that Kyle looks better and a lot like his father.

Fan's comment on Todd Chrisley's post. | Instagram/toddchrisley
A third fan named "vivianarchy" gushed over how handsome Kyle looks while also expressing how surprised they were to see his picture.

Fan's comment on Todd Chrisley's post. | Instagram/toddchrisley
THE REASON WHY KYLE WAS ESTRANGED
Kyle and Todd seem to be in a good place by the looks of the picture, but things were not always simple for the duo.
The father and son became estranged after Kyle's substance abuse caused a rift between them. They are working to build their relationship after reconnecting with one another.
THE "TAX FRAUD" INCIDENT
Previously, Kyle apologized for claiming that his father lied about taxes. Todd and his wife, Julie, were indicted by a federal grand jury for tax evasion.
In a Chrisley Confessions podcast, Kyle revealed that he had wrongfully said that his dad had evaded taxes.
"I was battling drug addiction and I felt like he [was] trying to control me so when they said if he's locked up he can't put you back in treatment I said okay. I should have said NO!"
Following the accusations, Todd took to Instagram to post a lengthy statement about how his family was wrongly accused of tax fraud.
In the statement, he mentioned that a "trusted employee" os the family, who was stealing from them for the past seven years, had "illegally bugged" his home.
"Needless to say, we fired the guy and took him to court — and that's when the real trouble started. To get revenge, he took a bunch of his phony documents to the U.S. Attorney's office and told them we had committed all kinds of financial crimes, like tax evasion and bank fraud. That got their attention all right, but once we had a chance to explain who he was and what he'd done to us, they realized it was all a bunch of nonsense and they sent him on his way."
According to Todd, his former employee went back to another US Attorney's Office investigators to reopen the case after it was closed.
He also mentioned how the ex-employee had also requested the office to grant him immunity from prosecution of his own crimes.
Please fill in your e-mail so we can share with you our top stories!