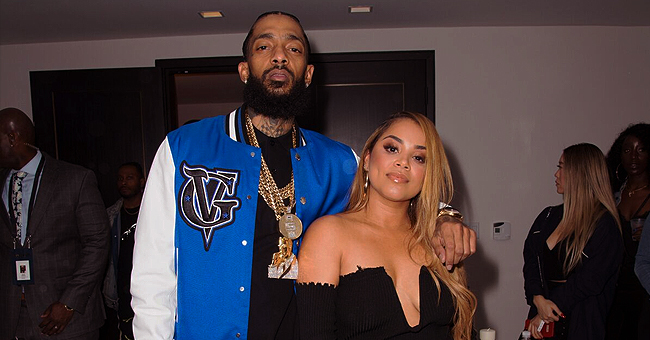 Getty images
'Games That People Play' Actress Lauren London Shares Message Full of Hope 6 Months after Nipsey Hussle's Death

Heartbroken Lauren London posted a touching inspirational quote on her Instagram 6 months after Nipsey's death.
Nipsey Hussle passed away 6 months ago, but for Lauren London, the pain is still fresh and constant.
The actress, who shares a 3-tear-old son with the deceased rapper, posted an inspirational message as solace to others who may also be grieving.
Lauren will be keeping Nipsey's memory and his legacy alive for her little son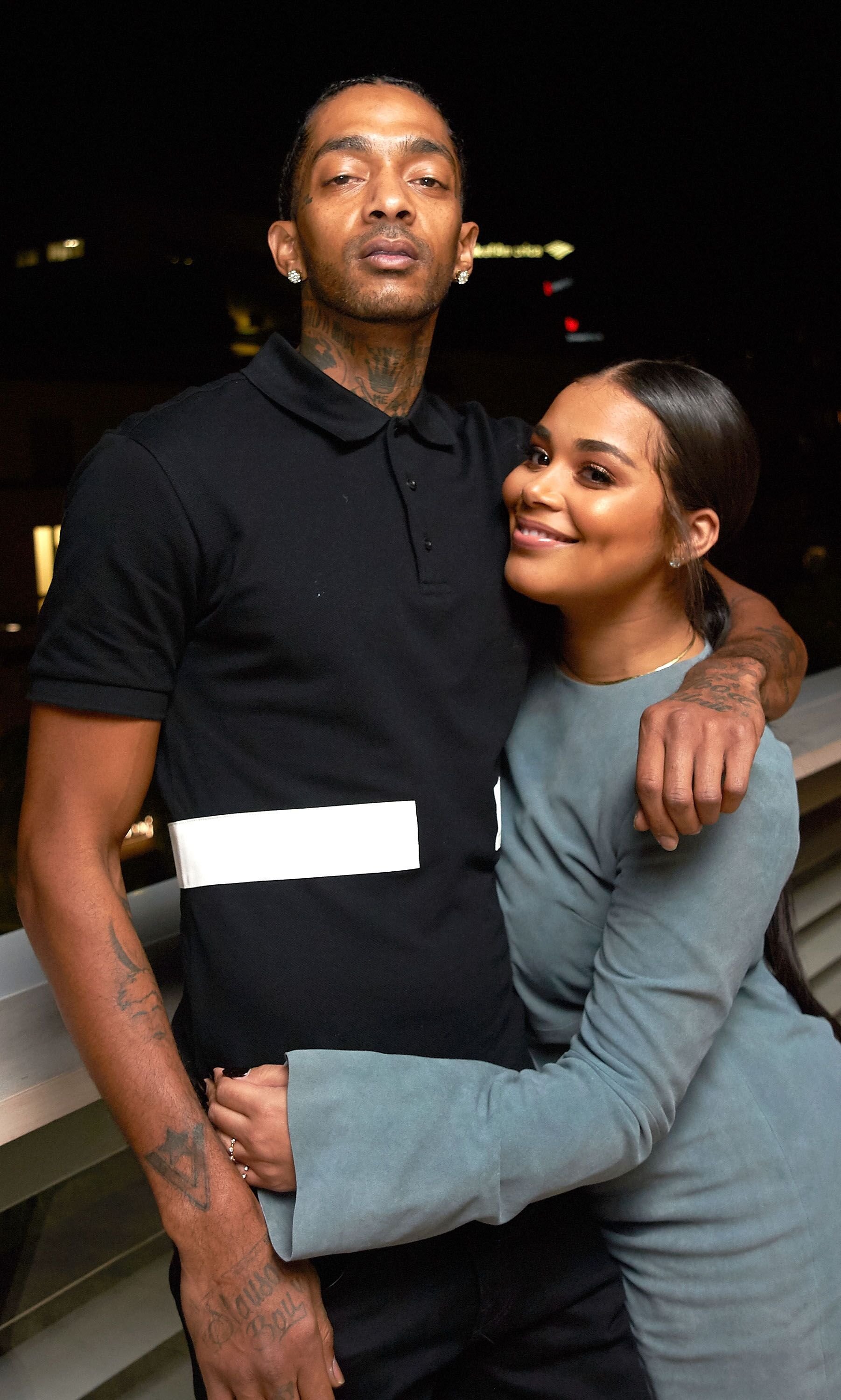 Nipsey Hussle and Lauren London/ Source: Getty Imgages
A TERRIBLE SENSE OF LOSS
Anyone who has lost a loved one knows well the devastating emptiness, the terrible sense of loss.
Lauren understands that feeling all too well, and she expressed it eloquently.
"If you feel like you're losing everything, remember that trees lose their leaves every year and they still stand tall and wait for better days to come," she wrote.
A MESSAGE OF HOPE
Lauren's lovely message encourages those who have suffered a crippling loss to look beyond the moment of pain, to the renewal that life always brings, and for the actress, the symbol of that renewal is her son, Kross.
CHERISHING NIPSEY HUSSLE'S LEGACY
Lauren will be keeping Nipsey's memory and his legacy alive for her little son, her hope for the future and her consolation.
And Nipsey Hussle's legacy goes way beyond his music. The rapper was a philanthropist who believed that change and prosperity could be brought to the troubled neighborhood he's grown up in.
The "Games That People Play" actress accepted the Humanitarian Award at the 2019 BET Awards show on behalf of Nipsey, attributed in recognition of his work to end gang violence in Los Angeles.
Tragically, Nipsey Hussle was shot dead by a man with gang affiliations outside his clothing store in Los Angeles on March 31, 2019.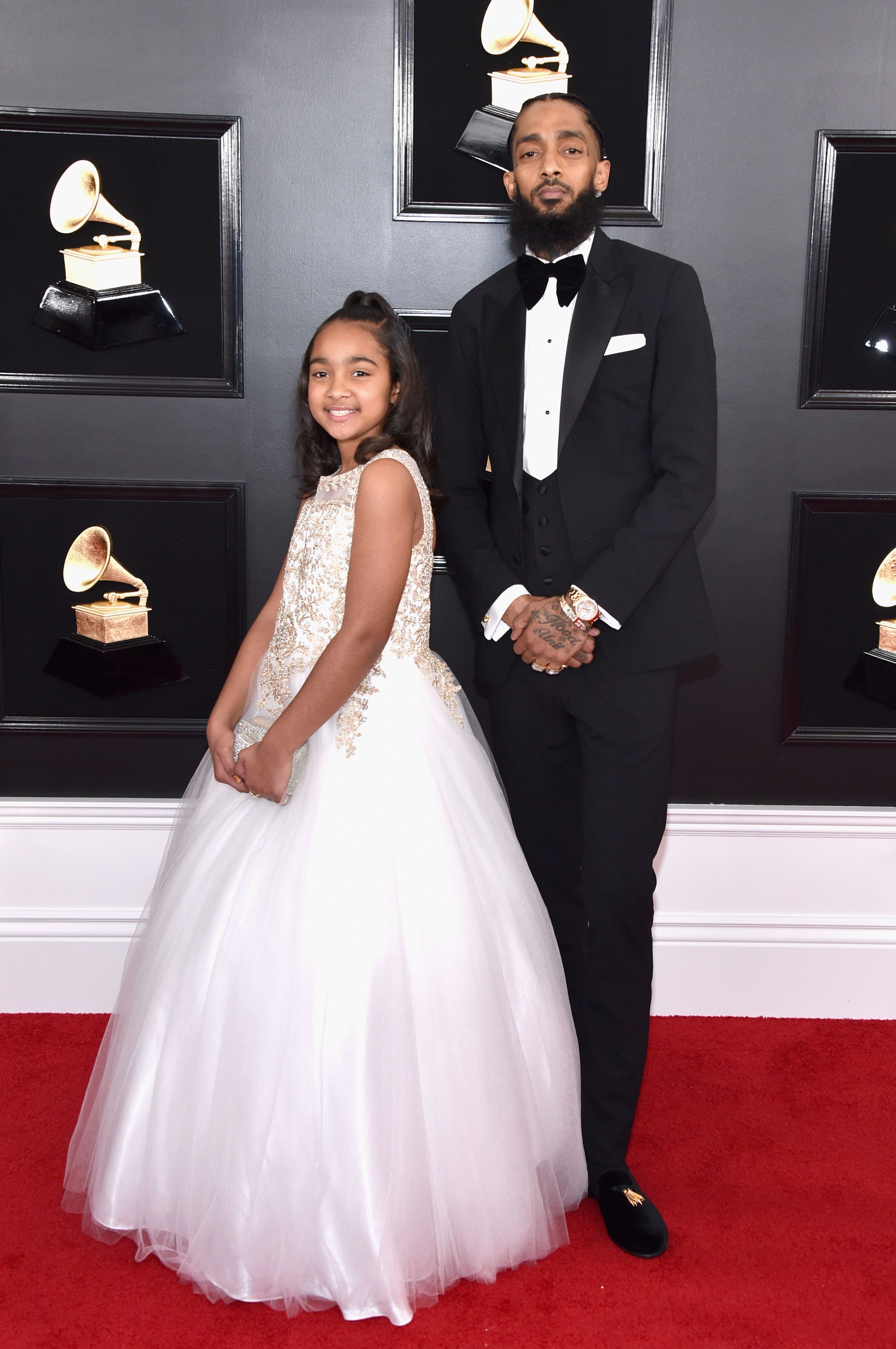 Nipsey Hussle and his daughter Emani Asghedom at the Grammys/ Source: Getty Imgaes
NIPSEY HUSSLE'S DAUGHTER IS BEING RAISED BY HIS SISTER
Nipsey Hussle's sister Samantha has been awarded custody of his 10.year-old daughter, Emani by the courts.
Emani's mother, Tanisha Foster has tried to regain custody of her child, but the court was informed that she has a substance abuse problem, and could not provide a stable environment for Emani.
The family and Tanisha will be establishing a visitation schedule that will give her reasonable access to her child.
Samantha already had an active role in raising Emani when Nipsey was alive and is close to his long-time love, Lauren London.
Please fill in your e-mail so we can share with you our top stories!