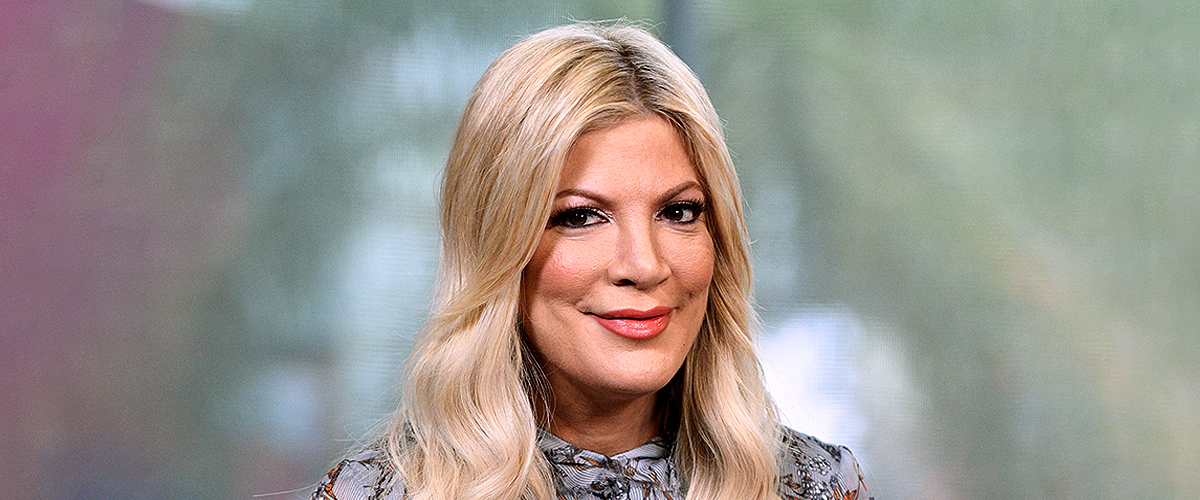 Getty Images
Tori Spelling Poses with Her Husband and Children at an Event Which Makes Her the 'Coolest Mom'

Tori Spelling called herself the "coolest mom" after taking her kids out to an event that left her girls all glammed up.
Tori Spelling, 46, and her husband Dean McDermott, 52, were decked out in classy outfits for the LOL Surprise Winter Disco Launch Party they attended with the kids over the weekend.
Spelling shared several photos with her husband and daughters Stella, 11, and Hattie, seven, as well as son Beau, two, as they celebrated the occasion. The post is found below.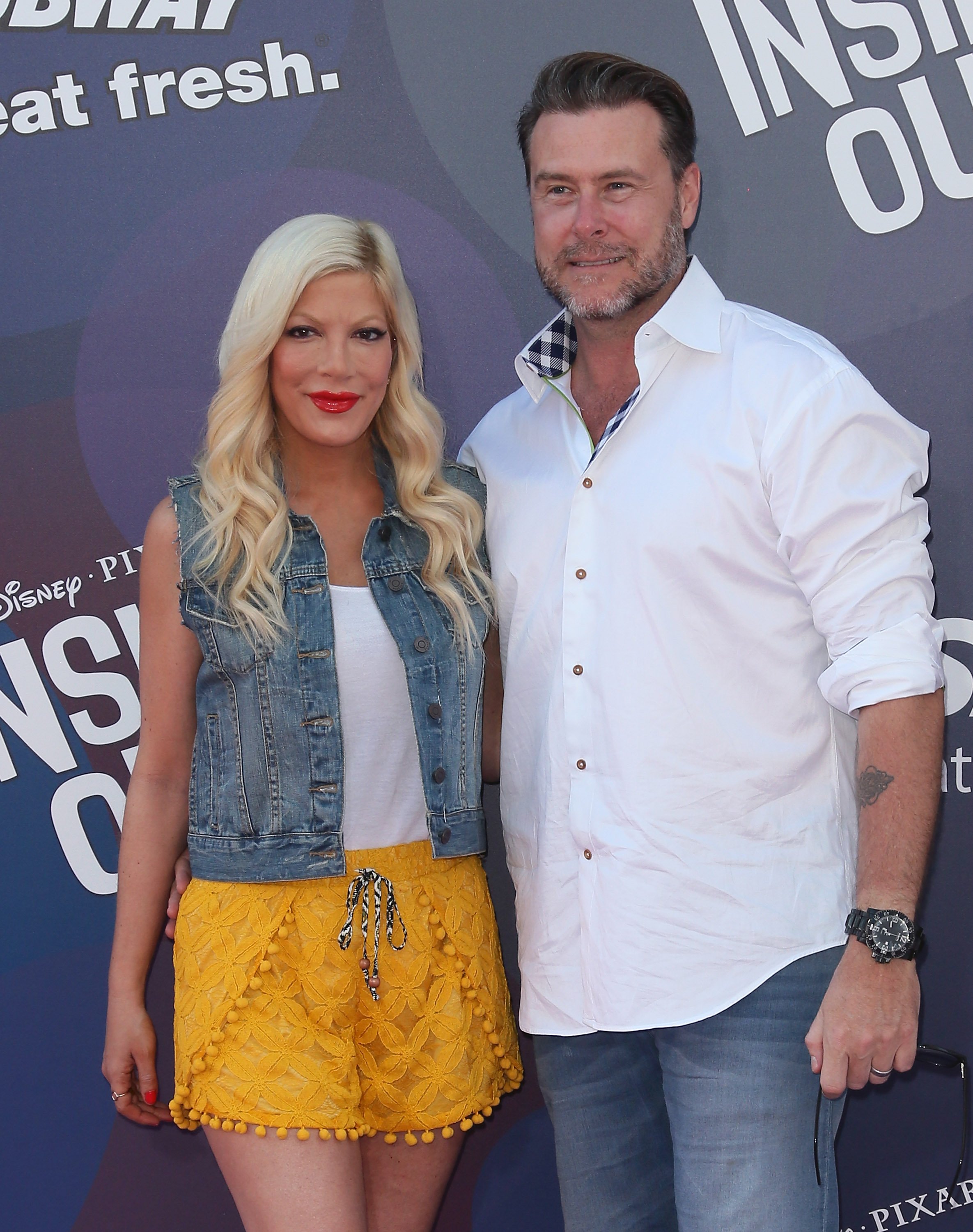 Tori Spelling and Dean McDermott attend the premiere of "Inside Out" in Hollywood, California on June 8, 2015 | Photo: Getty Images
How the girls and boys dressed up for the fun event
The "Beverly Hills 90210" alum looked stunning in a gold wrap dress with a black belt. It came down to just above her knee. McDermott also looked handsome wearing a black button-down and ripped blue jeans.
In the caption, Spelling explained that the vent was filled with glitter and sparkle. Activities included a "magical ball pit, iridescent snow blow up slide, [and] makeup and hair stations."
Her girls showed the results of the latter through their pink and yellow-colored locs and made-up faces. Hattie had on a white shirt and jeans jacket with a plaid skirt. She wore her hair down.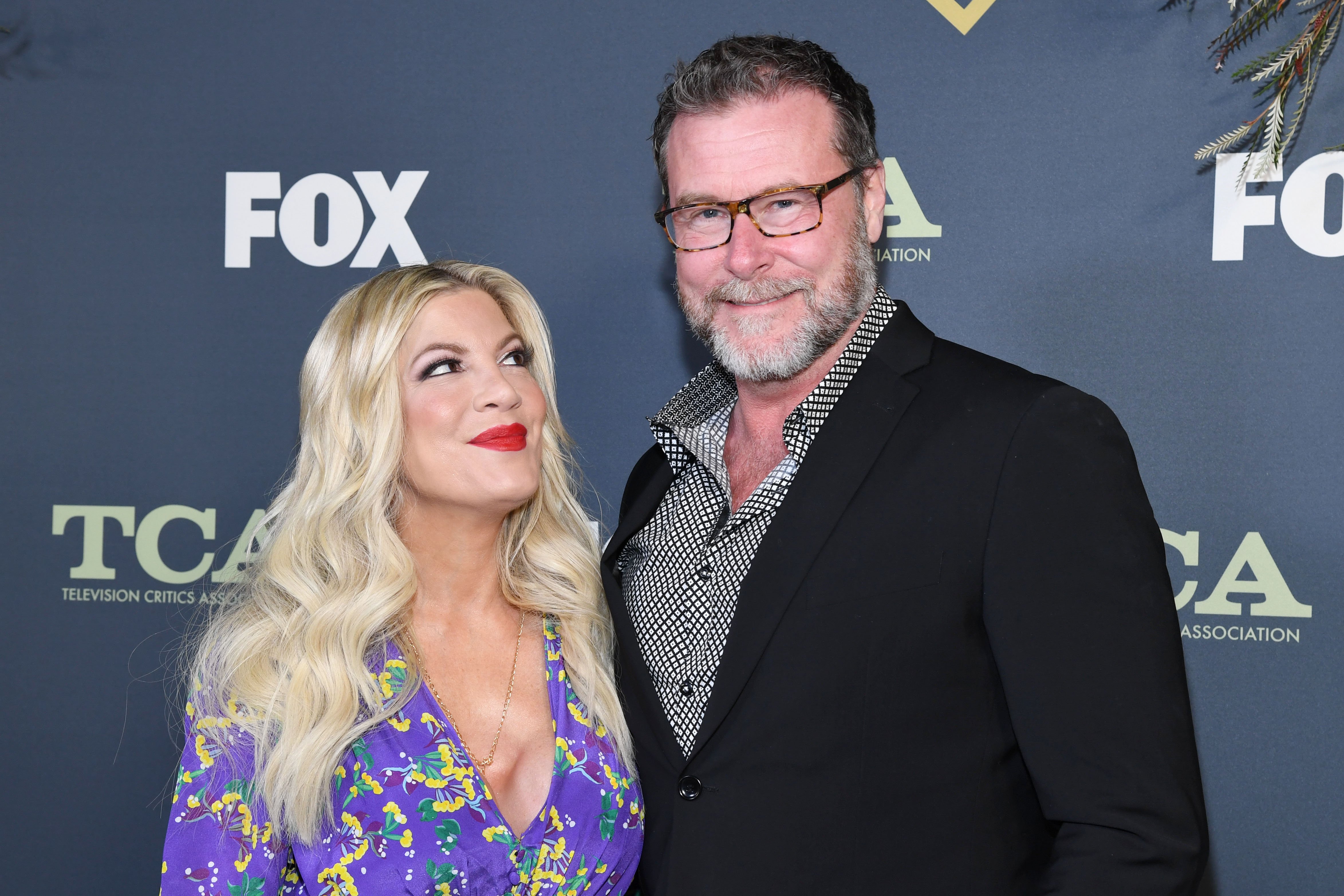 Tori Spelling and Dean McDermott attend Fox Winter TCA in Los Angeles, California on February 6, 2019 | Photo: Getty Images
Her older sister wore a blue button-down shirt that was open to reveal the entirety of her pink dress. She had on a pair of matching sunglasses and styled her hair with two top knot buns and the rest let loose.
Little Beau looked absolutely adorable in a light pink and white ensemble which was paired with a pair of glasses and black and white Nike sneakers.
What one fan had to say about the young girls and how Tori responded
Most of the comments underneath the pictures were positive, but there was one person who took issue with the girls wearing makeup and hair color.
"What is with all the makeup and dying those girls hair? Too young for that Tori!!!!" user "dml23155" wrote. Perhaps she didn't know that Spelling always hits back at haters.

An Instagram user comments on Tori Spellings post | Photo: Instagram/ Torispelling
Spelling replied:
"It was a come dressed as your favorite LOL Doll party. Every kid there had pretend hair color and fun makeup and dresses! Theme party! You don't let your kiddos dress up for theme costume parties? That's sad"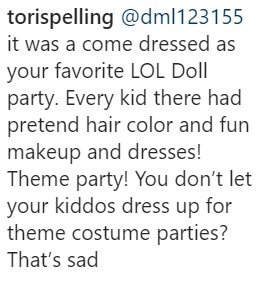 Tori Spelling replies to someone in her comments | Photo: Instagram/ Torispelling
Several other women jumped to Spelling's defense and told off the woman for being unnecessarily judgemental. Unfortunately, it's something the television personality is no stranger to.
Spelling's financial woes and her helpful mom who just turned 74
In addition to those in the photo, Spelling has two more sons, Liam, 12, and Finn, six. She and McDermott began having kids when their reality show "Tori & Dean: Inn Love" began back in 2007.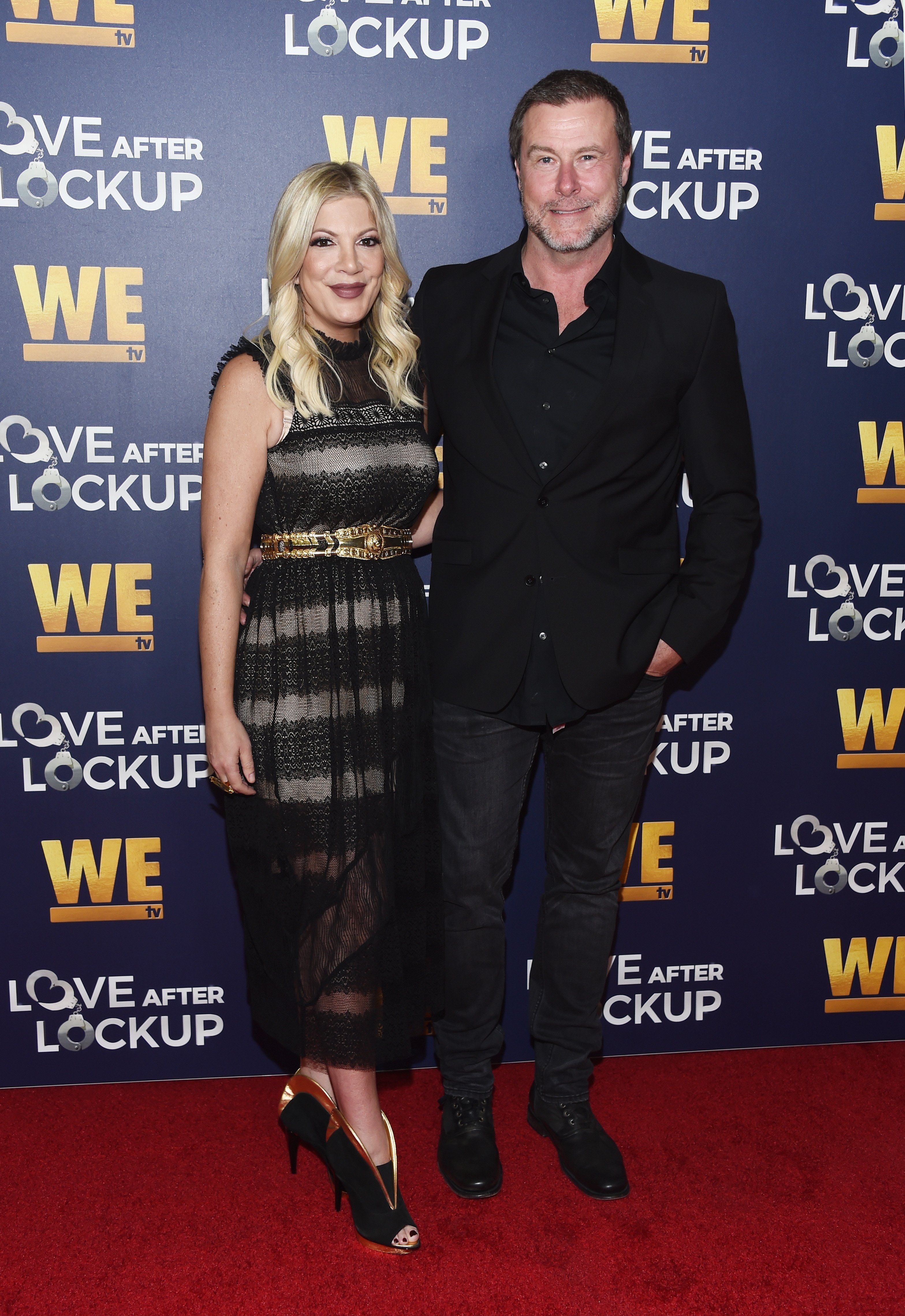 Tori Spelling and Dean McDermott attend Real Love: Relationship Reality TV's Past, Present & Future event in Beverly Hills, California | Photo: Getty Images
The couple has reportedly been having financial troubles after the show ended. Still, they moved into a mansion in Hidden Hills, Los Angeles back in March. According to the Daily Mail, it's on an 18-month lease.
Spelling's mother Candy has reportedly helped her daughter out financially in the past, but the actress managed to rack up over $200k of debt. Last month, Spelling celebrated her mother's 74th birthday.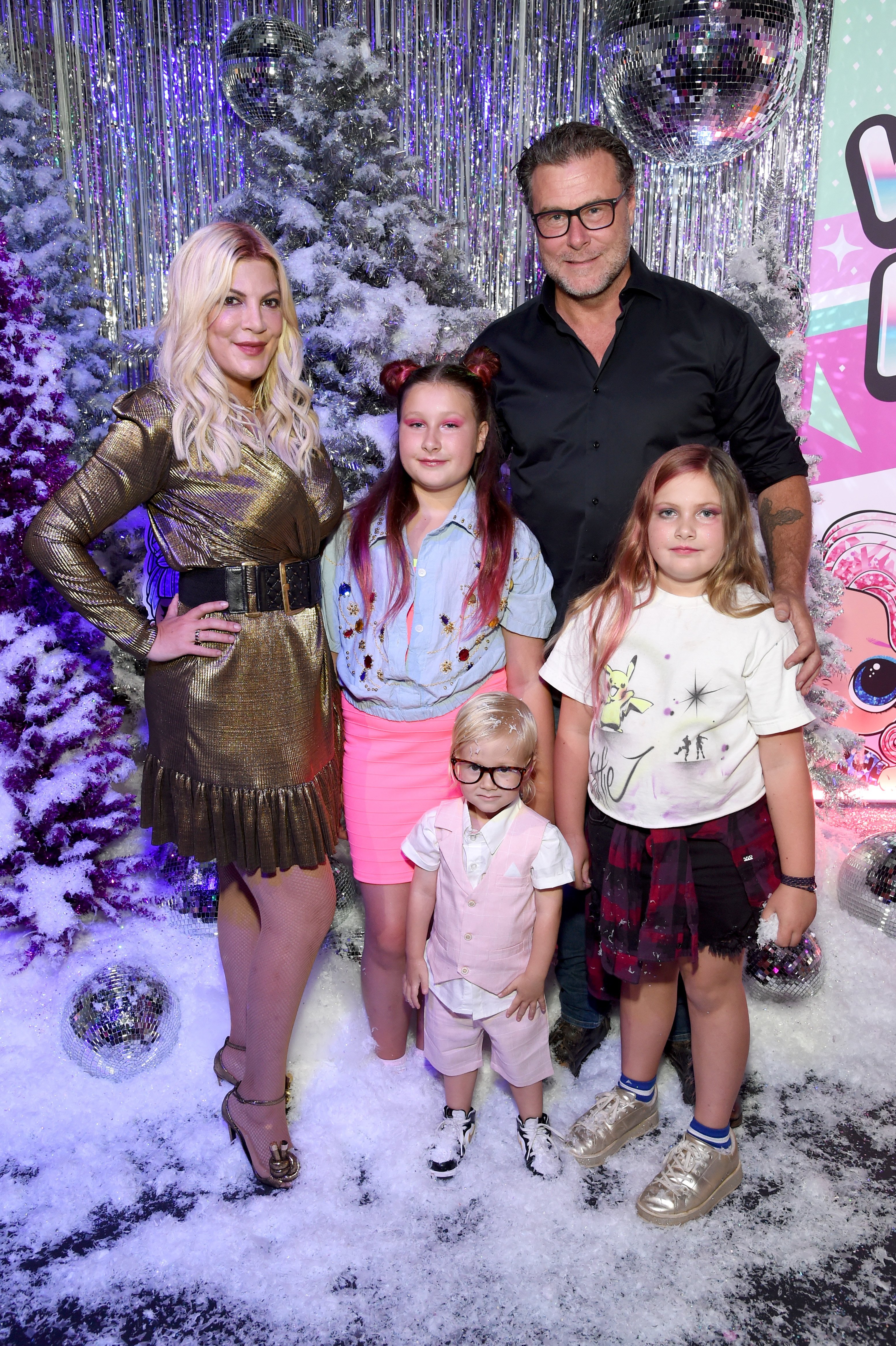 Tori Spelling and Dean McDermot with three of their kids attend L.O.L. Surprise! Winter Disco Launch Party in Los Angeles, California on September 27, 2019 | Photo: Getty Images
The actress posted a rare throwback photo of she and Candy wearing similar looks. They both had their hair in updos and wore diamond necklaces. "Twinning," spelling wrote in the caption.
She went on to praise her mother, calling her "an amazing broadway producer" and "a kind and heartfelt philanthropist." She also acknowledged Candy as a grandmother to her kids.
Meanwhile, Spelling and her husband have decided that they won't be having any more kids. Back in July, McDermott made it clear that he didn't want to have any new additions.
Speaking to Hollywood Life, McDermott revealed that Spelling "loves being pregnant" and was all in for another baby. However, they agree that it would simply be "too much." We think that's a fair assessment.
Please fill in your e-mail so we can share with you our top stories!